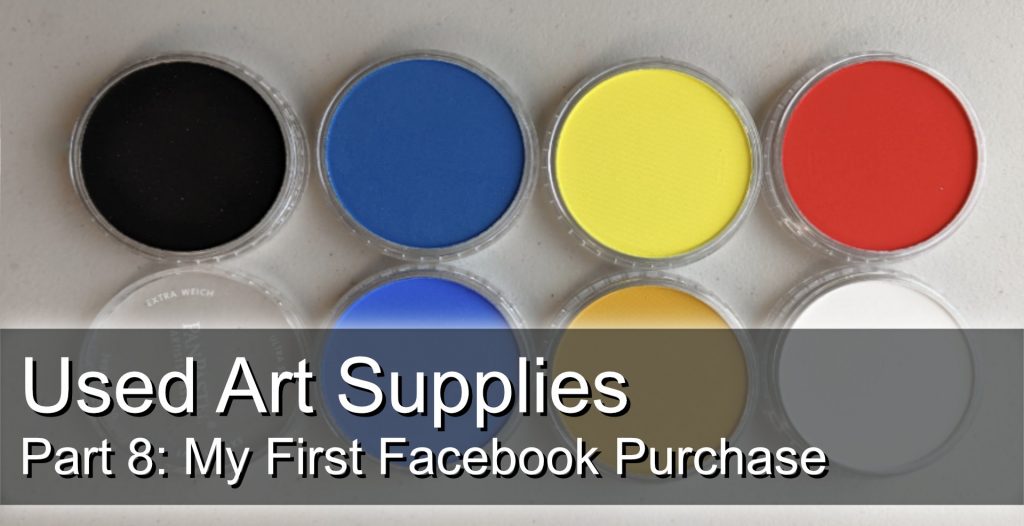 My third used supply purchase was surprisingly through Facebook! I complained a fair amount at the disappointing communication that I received from several sellers on Facebook. The most common response on Facebook is…a lack of response at all. Most times sellers simply fail to check their messages.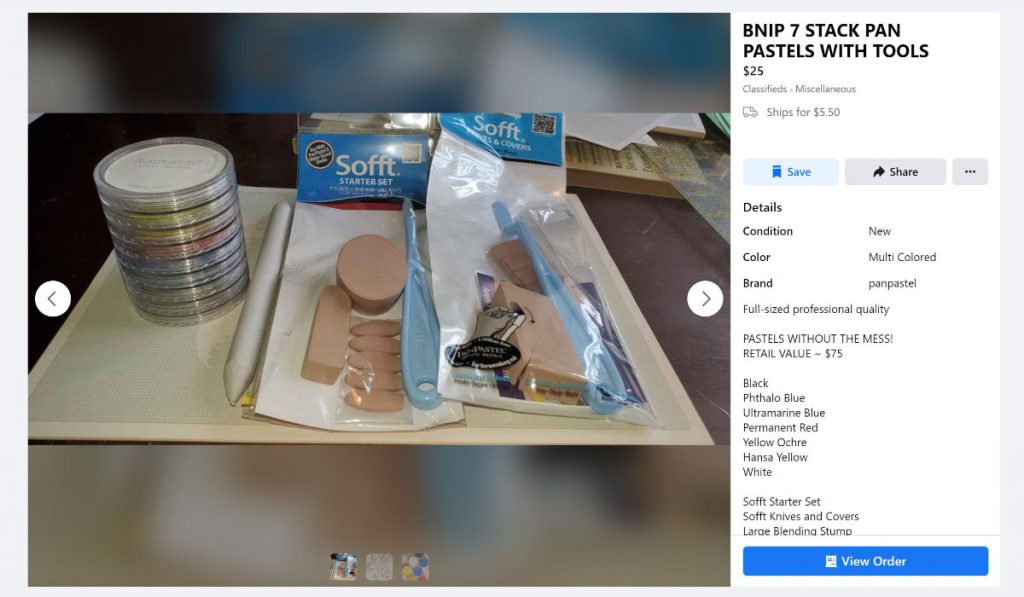 You might be surprised to find out that I decided to buy a set of PanPastels. I've documented all my thoughts on PanPastels in a dedicated post because this is one of the most common questions I receive from artists looking at purchasing pastel supplies.
I won't go into the 5 page analysis here, but I felt and still feel that PanPastels have a more limited application range than soft pastels. I would never go out of my way to purchase more PanPastels unless they were on sale.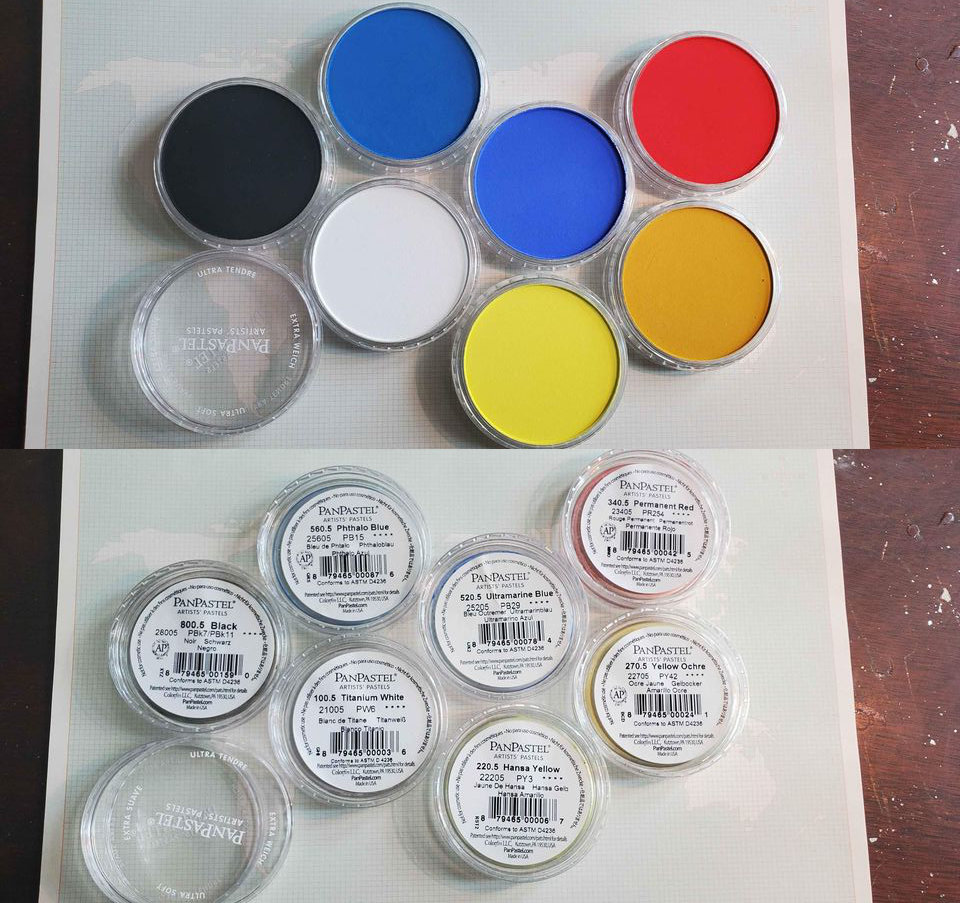 So you guessed it, when I saw a set of used PanPastels in great condition and at a good price, I immediately messaged the seller.
Communication
Because I had no idea if the items were actually still available and I had concerns over packaging, I sent an inquiry message to see how the seller would respond. I crossed my fingers that this seller was going to see my message.
To my surprise, she responded within 24 hours (a first for me!) and provided assurances that there would be adequate packaging. I placed my order the same day and she shipped the items the following day.
Shipping and Product Condition
As advertised on the Marketplace listing, the seller shipped with USPS first class mail. A tracking number was provided and the package arrived in four days.
Upon opening the box, there was ample padding and a sweet note from the seller.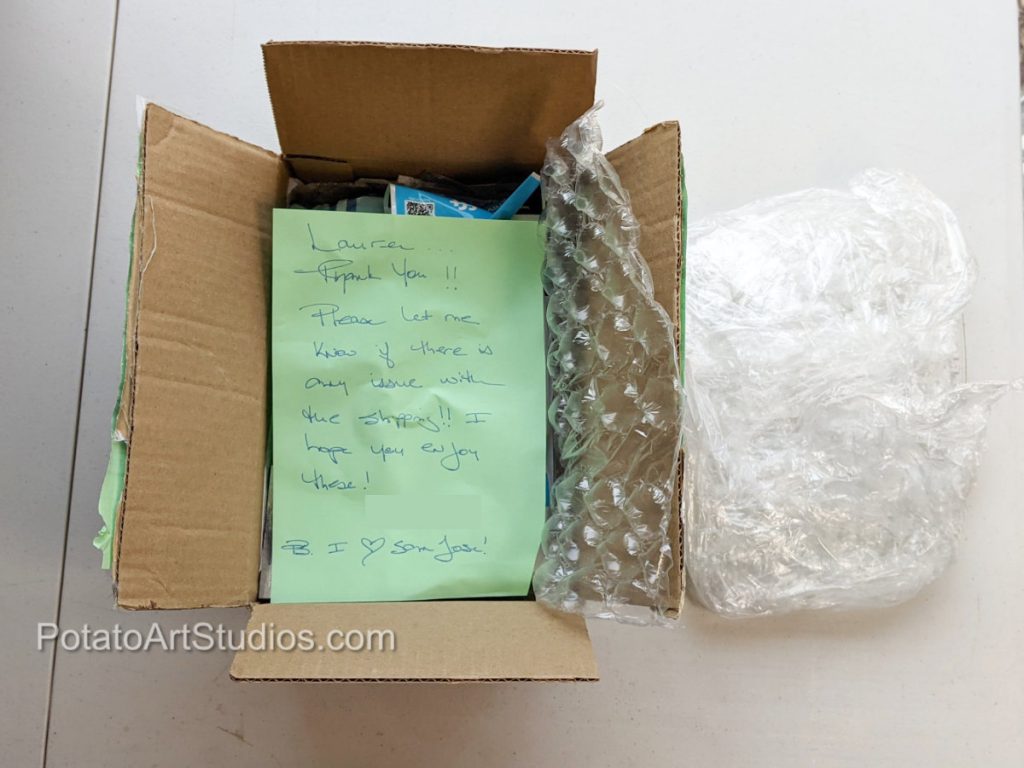 All the pans were stacked together and wrapped in tissue (in addition to the void fill). I'm happy to report that there was not one scratch, dent, or crack on a color! The seller was true to their word and safely packaged the PanPastels with care.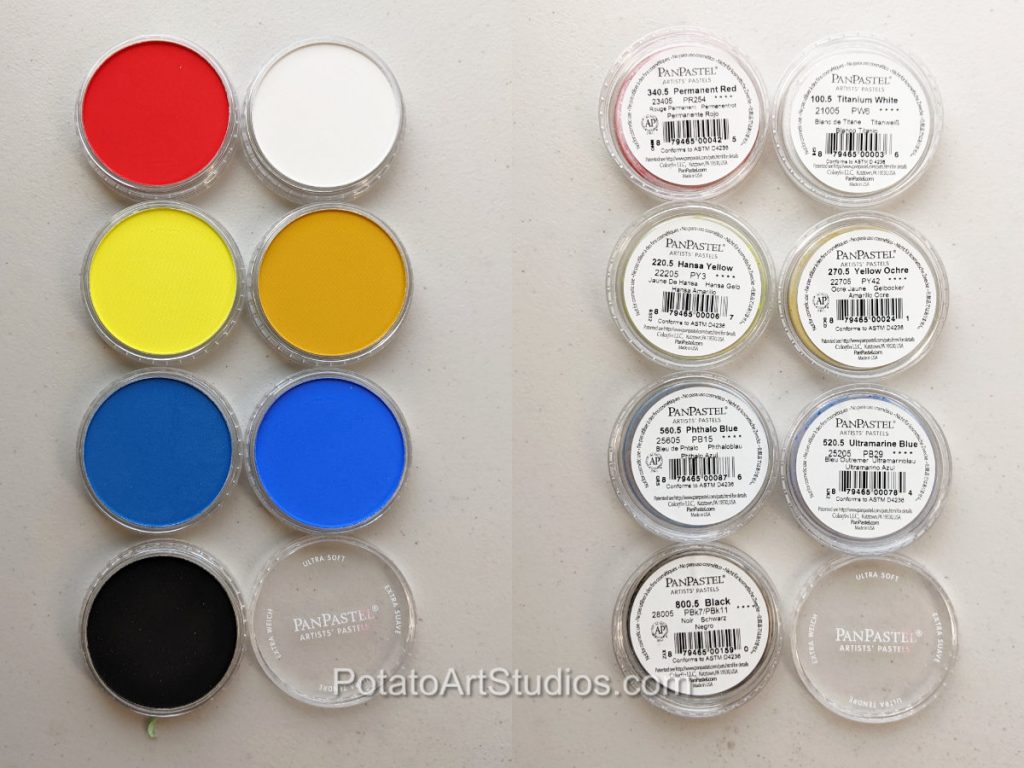 I was completely taken aback that the surfaces of the PanPastels appeared to be untouched. They looked brand new!
Value
Now the question you probably want to know is how much I actually saved. PanPastels rarely go on sale. Occasionally when PanPastel collaborates with an artist, there may be a temporary promotional sale, but I've never seen the colors retail for under $5 a pan.
The item was originally listed for $25 USD. After sales tax and shipping, the total purchase price I paid for the item was $33.36 USD.
When we calculate the cost of the 7 PanPastels plus the cost of the two Sofft tool blender sets, we have two prices. The left column is the MSRP or U.S. retail price. The right column is pricing I obtained from Blick.com. Art supply retailers such as Blick can often negotiate prices and set their overhead to be lower than in-person stores. At the time of this blog post, the retail price (MSRP) of one PanPastel is $7.99 USD and Blick's pricing is $5.78 USD.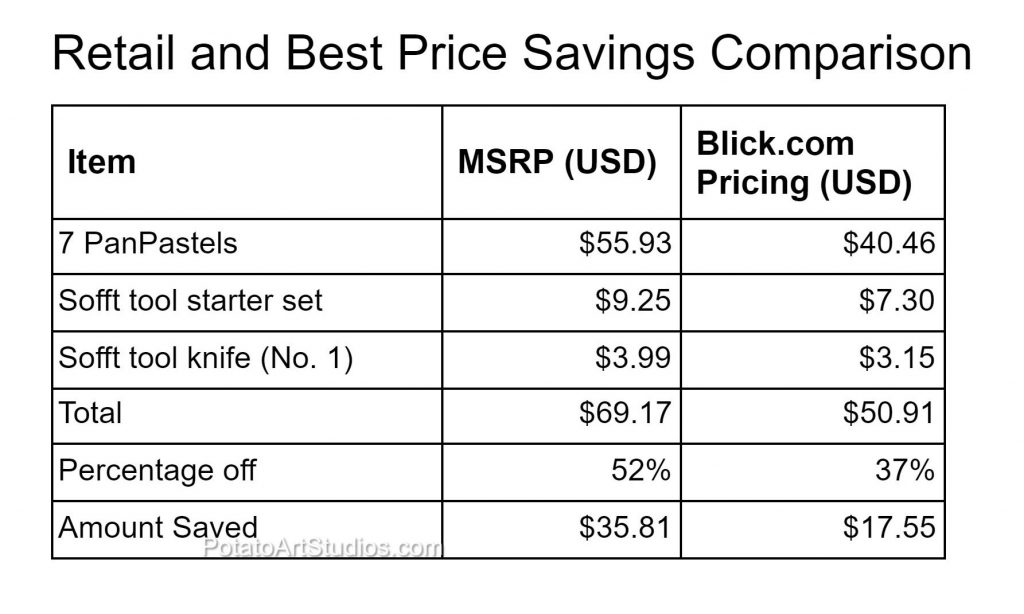 Final thoughts
With all the numbers in one table, my savings are definitely not as impressive as my previous Schmincke pastel haul where I saved over $100. But I don't mind having a few more staple colors in my collection.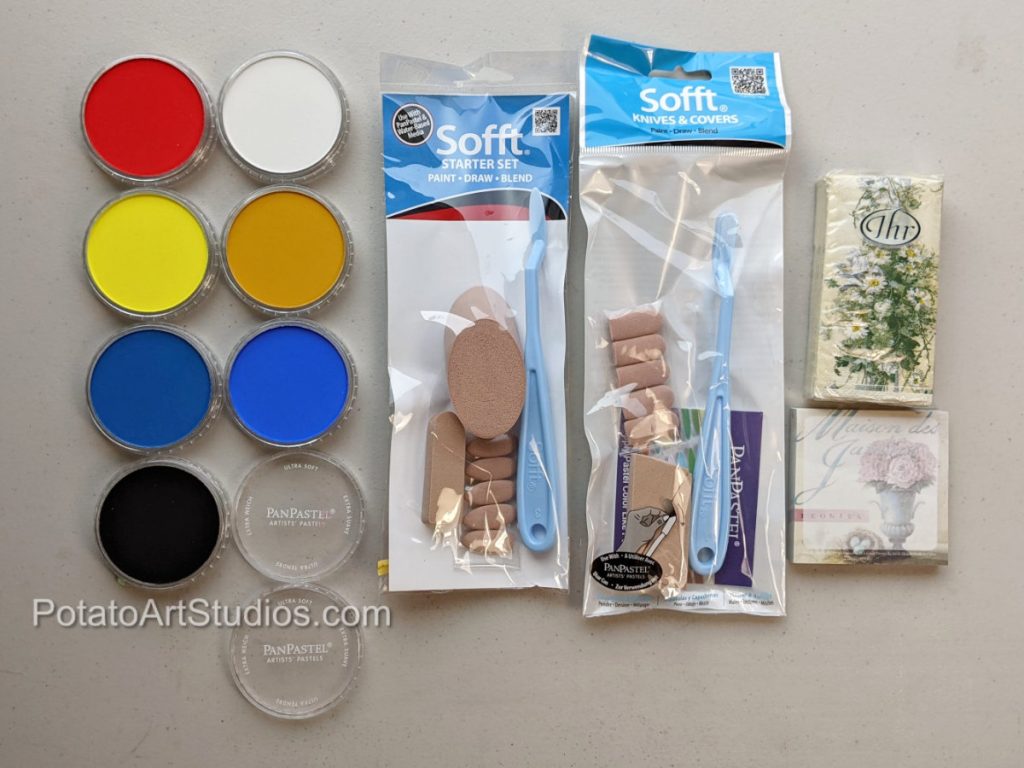 Taking into account all of the interactions that I've had with sellers in the past year, I still prefer purchasing from Ebay. But my latest positive experience has given me more faith in Facebook's Marketplace after the handful of disappointing interactions.
And if you missed on any of the 7 previous posts in this blog series, catch up by clicking the buttons below:
After reading my latest review, would you consider purchasing from Facebook? Let me know the best price you found on PanPastels. -Lauren