Every artist either has experienced an art-related injury or has known an artist who has been injured. It's easy to forget that making art is a form of manual labor. And although picking up a pencil to draw is not the same amount of physical effort as a construction worker building a house, avoiding injury from repetitive motion and practicing good posture still applies!
My last 'big' injury was in 2019 when I developed tendonitis (an inflammation in the tendon that connects a muscle in my forearm to my elbow). Three weeks of reduced art-making with frequent ice and heat sessions forced me to reevaluate my art habits and how I could modify my work area to be better for the health of my arms, back, and neck. 
Disclaimer: I am not a medical professional and the tips I provide here are not meant to be used to diagnose or treat any condition. If you suspect you have an injury, please see a medical professional who can evaluate your symptoms and prescribe a treatment plan. 
As an Amazon Associate, I earn a small commission from qualifying purchases. Product links may include affiliate links. If you choose to use an affiliate link to shop for art supplies, your support helps keep this site ad-free!
Education: Draw Stronger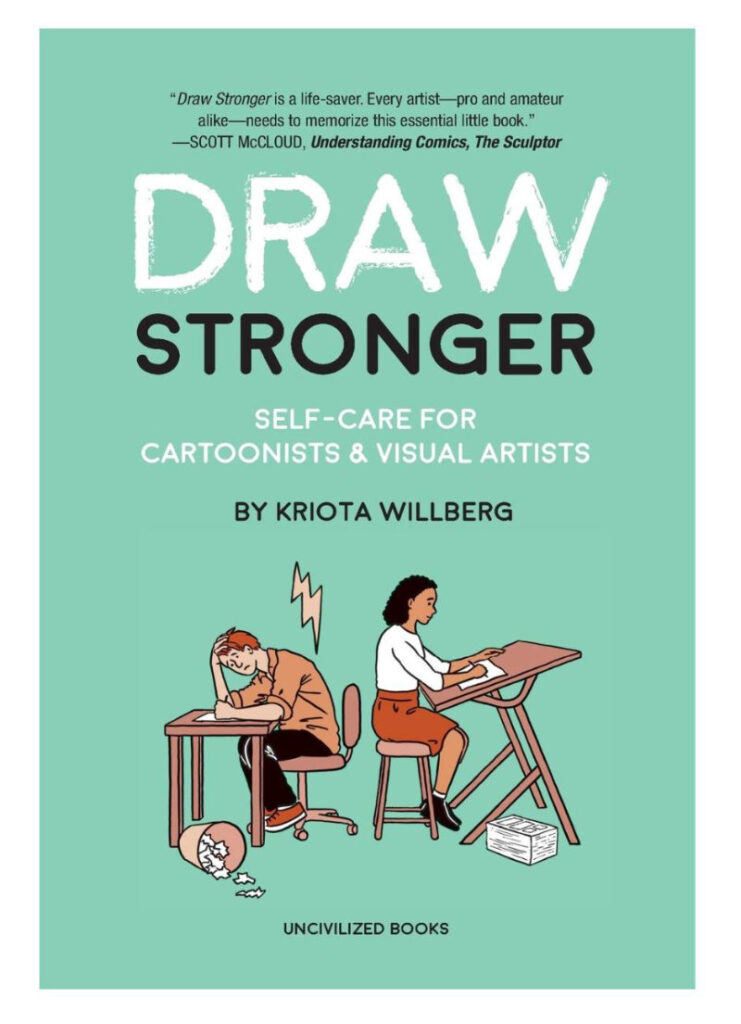 There are plenty of books on sports injury prevention/recovery, but few resources made specifically for artists. If you're a visual learner like me and prefer pictures to help you understand concepts, Draw Stronger: Self-Care for Cartoonists and Other Visual Artists by Kriota Willberg is a great introduction to the basics of human anatomy and pain prevention. It's an illustrated guide for artists (or anyone who uses their hands while working), for understanding common injuries. 
It's a quick read with the second half of the book dedicated entirely to stretches, strengthening exercises, and injury management. Check if your local library has a copy and give it a look. I think it's well worth the $13 USD and have referenced it frequently since I purchased my copy in 2022.
Relax: Sunbeam Heating Pad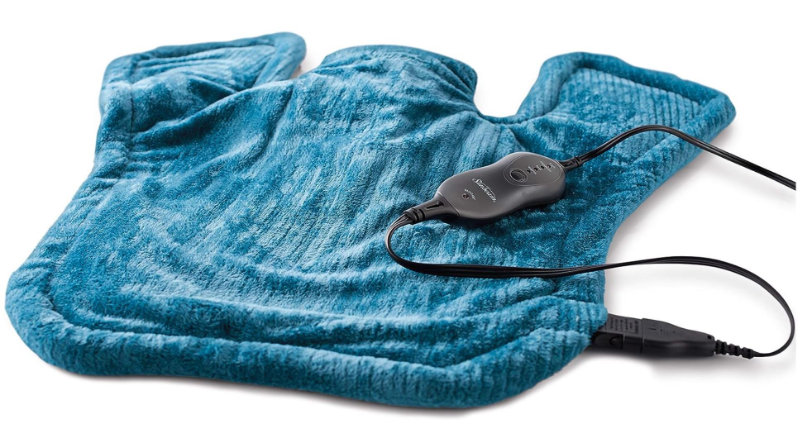 I LOVE my heating pad. Heat helps relax muscles and increase blood flow to areas. I purchased my Sunbeam neck and shoulder heating pad in 2015 and use it nearly daily. The version I have has four heat settings and an automatic shutoff. I use it in the mornings while I have my coffee to start the day relaxed. Between drawing sessions, I'll put it on to release tension in my upper shoulders. I like to combine this with the various self-massage tools listed below for maximum relaxation!
Unfortunately, my specific model is no longer available, I've linked two comparable models made by Sunbeam with similar features. 
Swelling: Reusable Ice Packs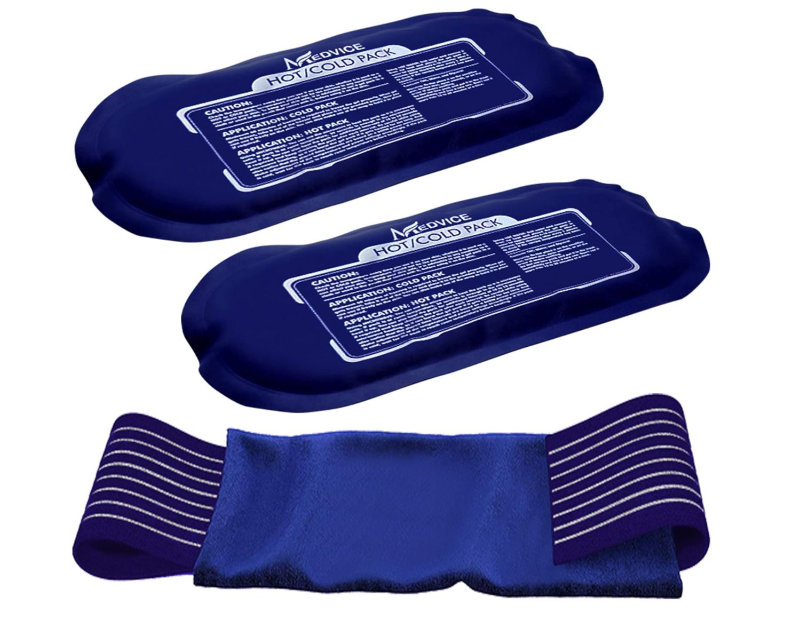 Ice does the opposite of heat. It reduces blood flow and swelling to areas. Depending on the type of injury you have, application of ice or alternating between ice and heat may be appropriate.
I prefer flexible ice packs that come with a separate fabric sleeve and elastic velcro strap. I find that it's more convenient to use a wrap designed for the ice pack over trying to wrangle a towel in place.
I picked up generic reusable ice packs from my local pharmacy for under $10 USD that have worked well with countless uses. I've linked an option that comes with multiple ice packs and seems durable.
Self Massage 1: Lacrosse Ball or Tennis Ball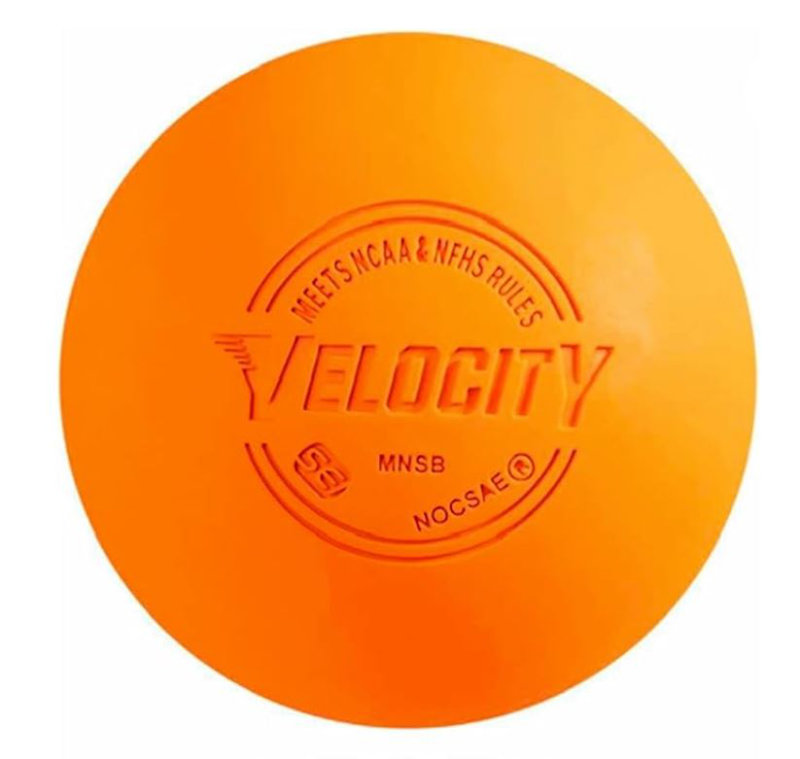 If you're a fan of deep tissue or shiatsu massage, let me introduce you to the cheapest self massage tool! I've dealt with muscle 'knots' and tightness in my back for well over a decade now. A lacrosse ball between yourself and a wall allows fine control over where to apply firm pressure to specific muscle groups.
There are hundreds of videos made by sports medicine and physical therapists available on YouTube for self massage instructions. But if you don't know where to start, I recommend seeing a licensed massage therapist or physical therapist first to identify the regions of your body where you have overused or tight muscles.
If a solid rubber ball doesn't sound appealing, try a tennis ball which applies less pressure to a larger area. Both lacrosse and tennis balls can be found in any sporting goods store. I've linked the six-pack I purchased by the brand Velocity. 11 colors are available (btw, I picked up the bright orange one so I can easily find them).
Self Massage 2: Thumb Saver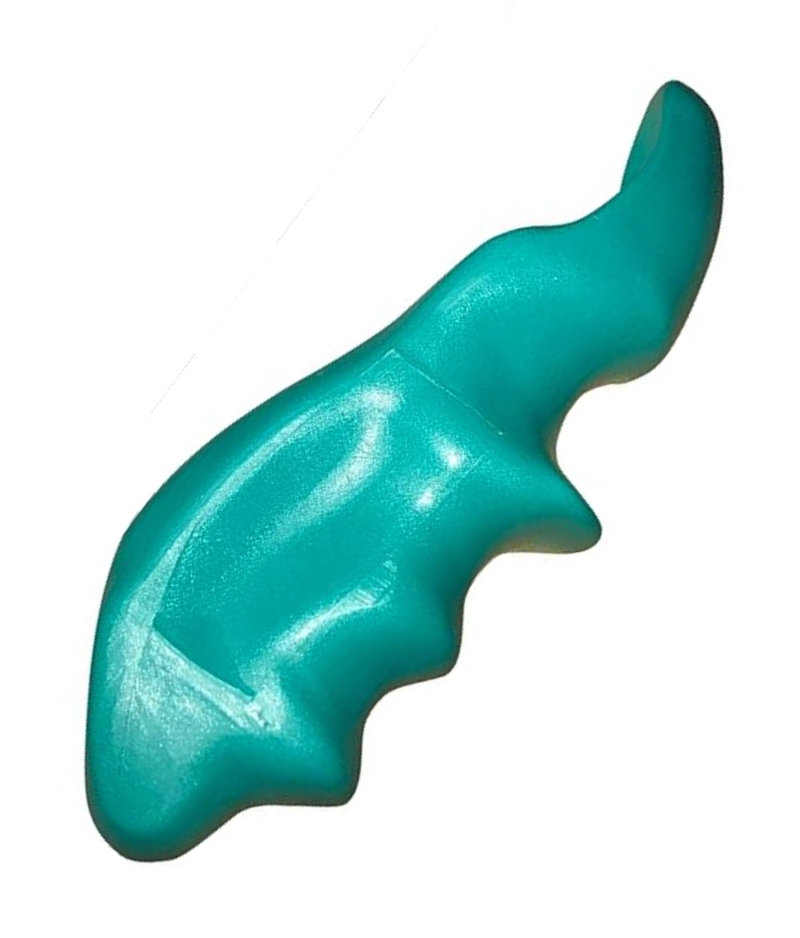 This little device looks weird, but I promise it works if you like deep tissue massage. The ergonomic design of this solid plastic tool removes the strain on your joints when you do a self massage. If you find that you clench your jaw when concentrating, this tool also helps release tension in the large jaw muscle (masseter).
If you're lucky and have a partner or friend who doesn't mind offering massages, this tool greatly reduces the physical effort to apply pressure. They might be willing to offer more frequent (or longer) massages after they see how this tool works!
Self Massage 3: Body Back Massager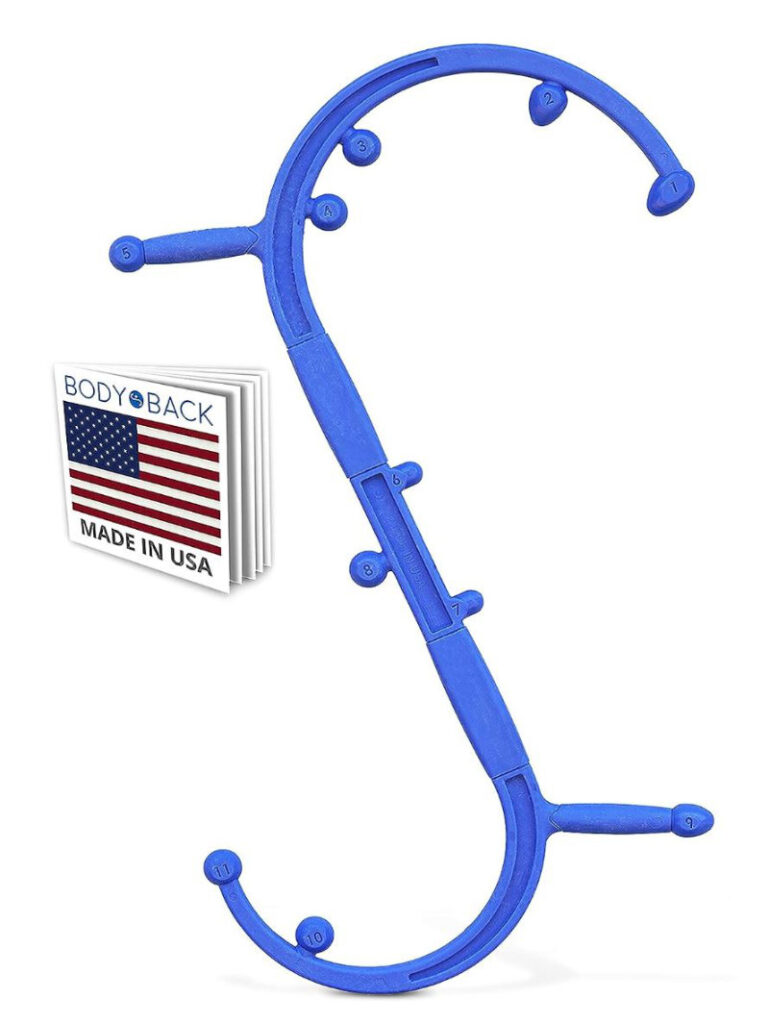 You may be wondering, is that another weird self-massage tool? And yes it is!
The lacrosse ball can reach most muscles on the back, and the thumb saver can reach areas on the front. But for my upper trapezius muscles (the area between the neck and upper shoulders) the Body Back Buddy is my best friend. The long arm gives a lot of leverage and the amount of pressure can be varied by using either the conical or rounded end of the 'hooks.'
There's a quick user manual that comes with each massager to help you identify which knob/hook works best for different areas. My Body Back Massager permanently lives behind the couch so I take it out all the time when I'm watching TV to give myself a quick massage.
---
Currently I'm dealing with the early signs of carpal tunnel syndrome (CTS for short). And once again I have to regulate how long I work at the easel and manage the symptoms while they are still mild so that I (hopefully) don't exacerbate the condition. I'm using all the tools in my arsenal: the stretches from Draw Stronger, alternating between ice and heat, using the various self massage tools, and most importantly – taking frequent breaks!
I've listed just a few of my favorite resources and tools to manage pain from making art. If you'd like to share your own tips and products, leave a comment below to help our art community.
-Lauren