The most important part of a custom portrait is the photo that you provide of your pet! Please read the entire photo guide before submitting any photos. When you are ready to start the ordering process, please send an email to:
Attach 3 to 4 of your favorite photos for review. I will provide feedback and personalized guidance if you need further assistance.
Digital photos should be at minimum 1 MB in size in order to provide sufficient detail. The higher the quality of your photos, the better your hand-drawn portrait will be! While I try my best to work with all photos, I may decline to accept a commission if the photo quality is low.
General Photo Guidelines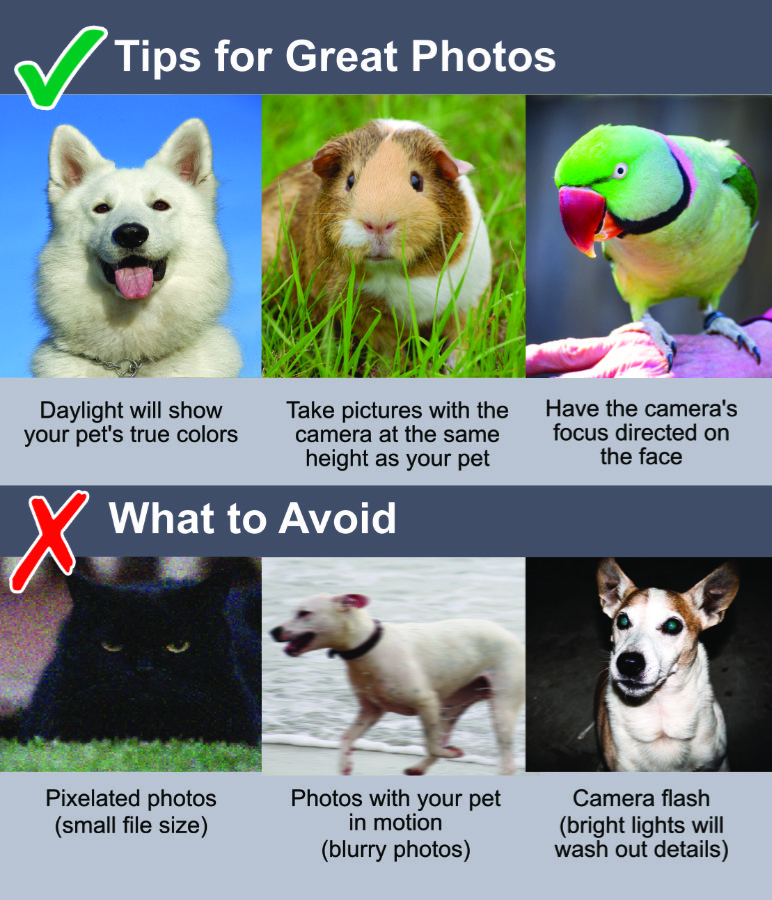 Natural Sunlight
Indoor lighting is often insufficient and casts a yellow or blue tint. Use daylight as the main source of light.
Height
Take pictures with the camera at the same height of your pet's head.
Distance
Stand within several feet of your pet (for small animals, less than 1 foot is recommended).
File Size
1 MB or larger. Always attach the largest file size of your pet's photos.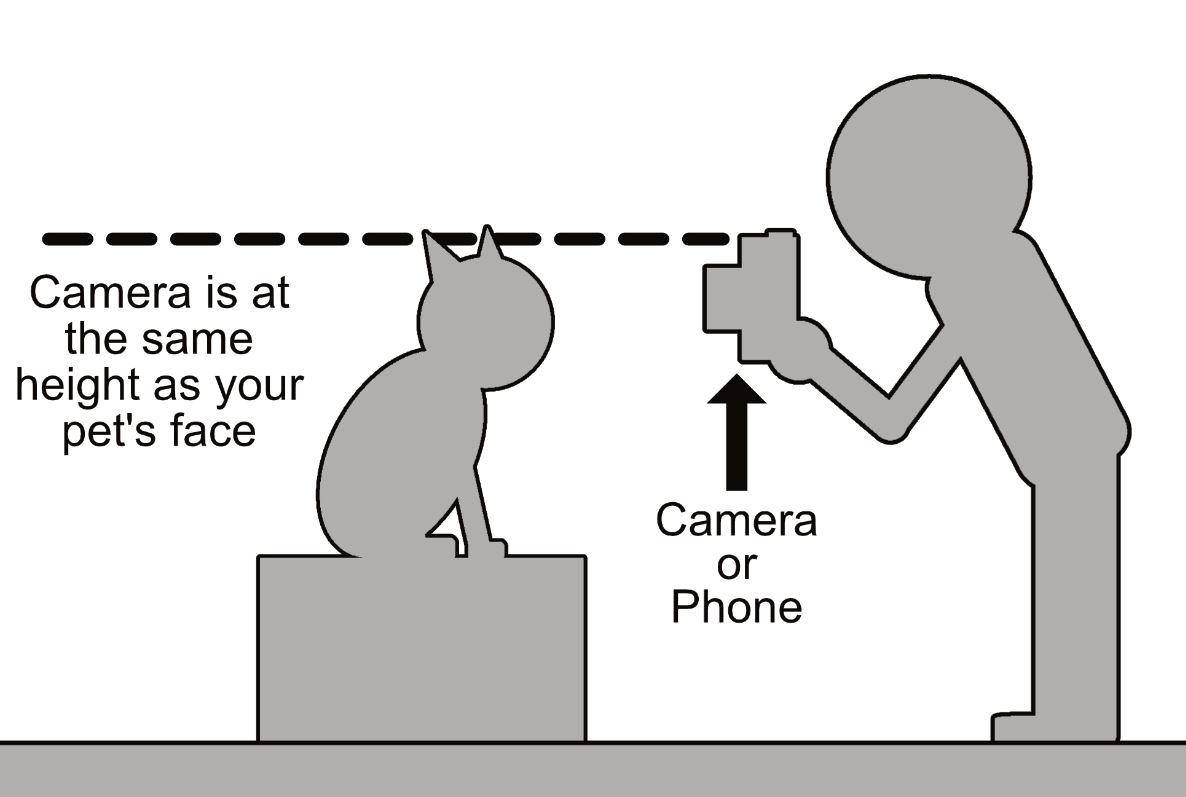 Special Instructions for Eye Portraits:
Close-up eye portraits require you to be within 6 to 18 inches from your pet's eye in order to take a high quality photo. Most pets will blink or move away when an object is suddenly forced in front of their face. It may take multiple sessions for your pet to be comfortable with your camera or phone. I can provided feedback and additional help if you require additional assistance. 
Additional Photography Tips:
For Indoor Pets
When taking photos of your pets indoors, position them near a window. Take photos in the mid-morning or early afternoon. Avoid taking pictures with indoor lighting.
Dark/Black Fur
Animals with dark fur are always difficult to photograph. Natural daylight is essential to allow your camera to capture the details of your pet's coat. Take pictures of your pets outdoors if possible.
An Active Pet
Have a pet who won't stay still?
Form a 2-person team to tackle this challenge. Person #1 will hold a treat or toy to direct the position of your pet's head. Person #2 will be the photographer. Use "continuous shooting mode" or "burst mode" if available on your camera or phone to capture multiple photos in a short period of time.
For Pets Who Have Passed On
Gather as many photos as you can find. Consider asking family and friends for photos. If you only have physical photo prints, I recommend scanning these images at 300 dpi or higher at a copy center (such as Staples or OfficeMax). Email the scanned files to me for review. While I try my best to work with all photos, I may decline to accept a commission if the photo quality is low.
Note for professional photos:

If you are submitting photos that were taken by a photographer in a paid professional studio or outdoor photo session, I will require permission from the photographer prior to using the photo(s). Permission is required to avoid copyright infringement.  

 

If you have any questions, please send me an email and I will be happy to answer them. I respond to most emails within 2 business days.