The tables list current prices for my custom hand-drawn pet portraits. I currently accept online orders through my online Etsy store:
Your custom pet portrait can be paid in full or split into two equal payments (50% initial deposit/50% due prior to shipment). Payment is required after I review your photo(s) and we finalize a layout through the process of creating digital mock-ups. Use the contact form to start the process of ordering your portrait.
The base price of a portrait includes the collar and tags (if your pet wears one). For complex orders (multiple pets or accessories), I will provide you a quote based on the photo(s) you wish to use. Quotes are valid for 60 days. When you are ready to place your order, I will create a custom listing for you on my Etsy store with an itemized price breakdown.
Holiday 2023 orders are currently closed. The next availability for pet portraits will be in January 2024. Your portrait will be booked in my calendar after I receive your deposit or full payment.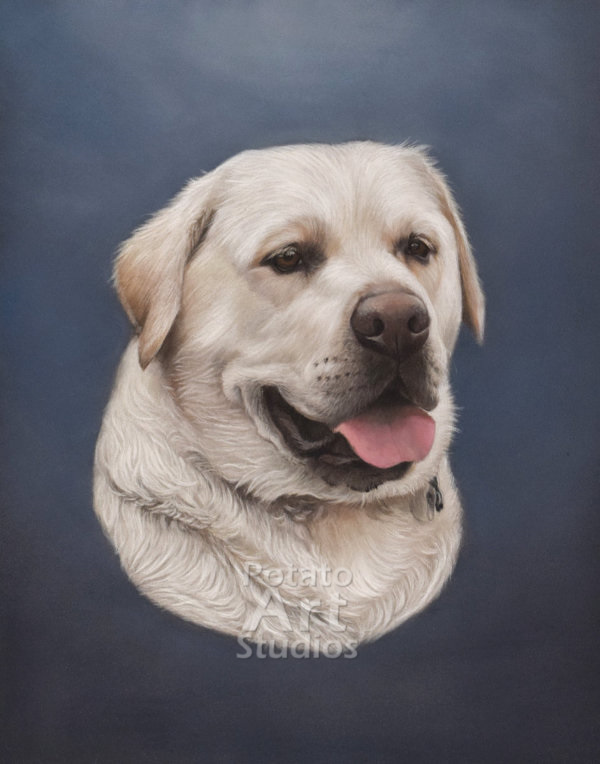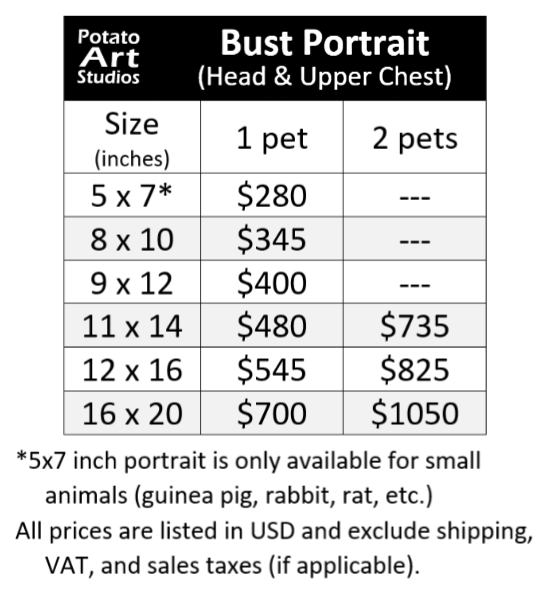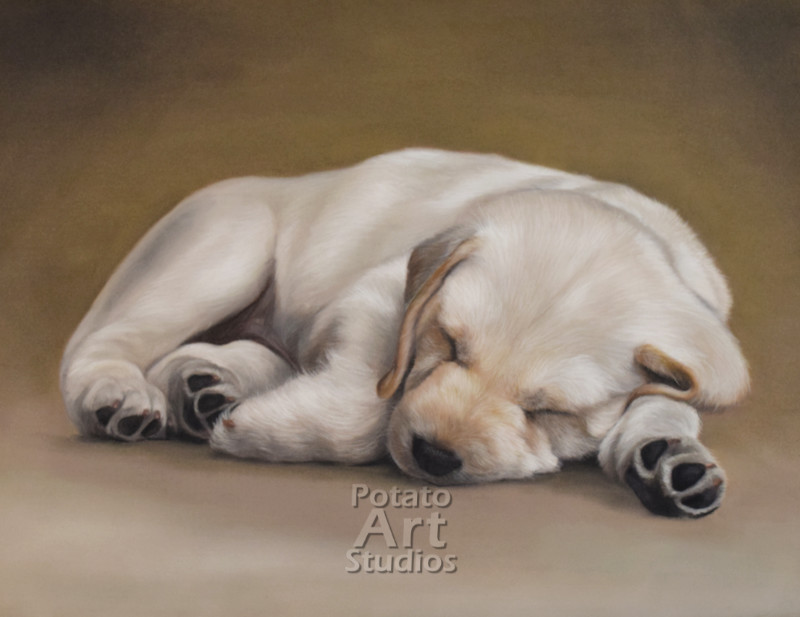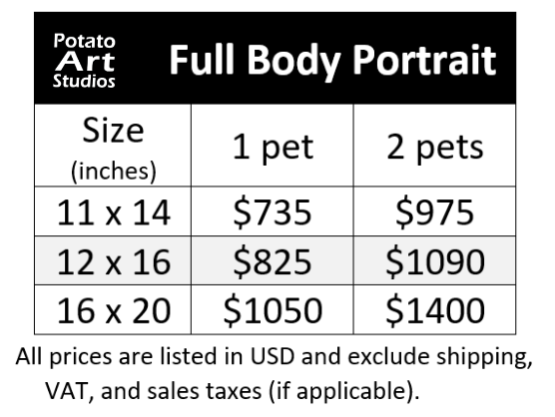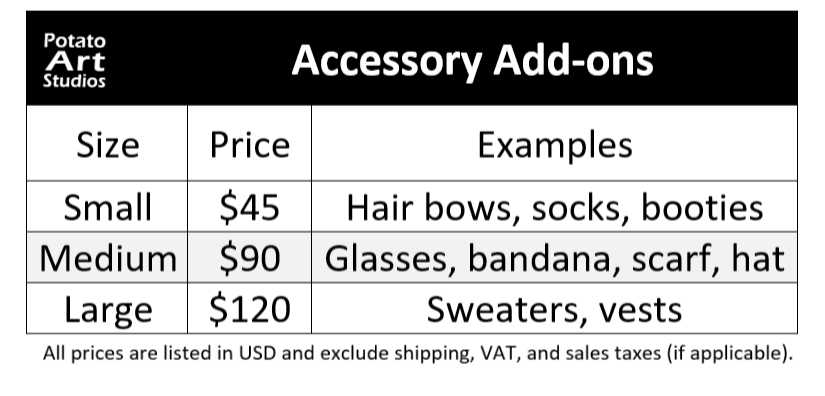 Additional Information about Accessories:
At my discretion I have the ability to determine if the accessory you wish to include is Small, Medium, or Large based on the size and complexity of the accessory.
Accessories are defined as any item worn by your pet. The base price of a drawing includes your pet's collar and tags.
Accessory prices are independent of drawing size.
I recommend no more than 3 accessories per pet.
Small Pet Special Pricing
Small pets include rabbits, guinea pigs, ferrets, rats, and fish. If you are not sure if your pet qualifies for small pet pricing, send me a message through the Contact Page and I will reply within 2 business days.
A small pet portrait (bust or full-body) is priced according to the bust portrait pricing table.