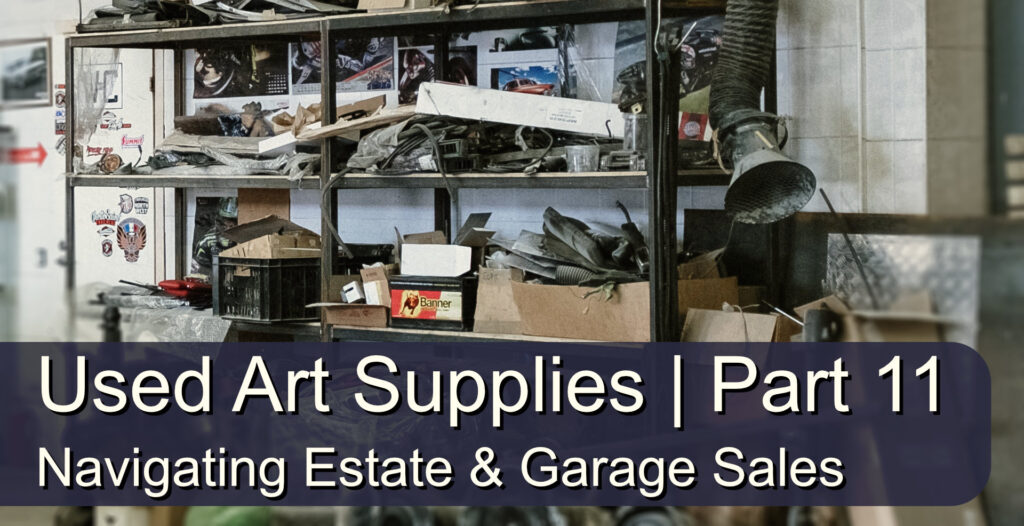 Estate and garage sales have been my favorite type of in-person shopping for second-hand art supplies. If you have never been to one, don't worry, it's not as intimidating as it sounds! I'll be breaking down everything you need to know plus tips on what I personally do and bring when I venture out to a sale.
Estate & Garage Sale 101:
Shopping Tips:
What's the Difference Between an Estate Sale vs. Garage Sale?
For a garage sale, typically the items laid out in the front yard, backyard, garage, and/or driveway are for sale. In an estate sale, nearly all of the contents of a home are for sale – this may include furniture, appliances, and even vehicles. The public can access most of the interior rooms of a home and purchase anything with a price tag.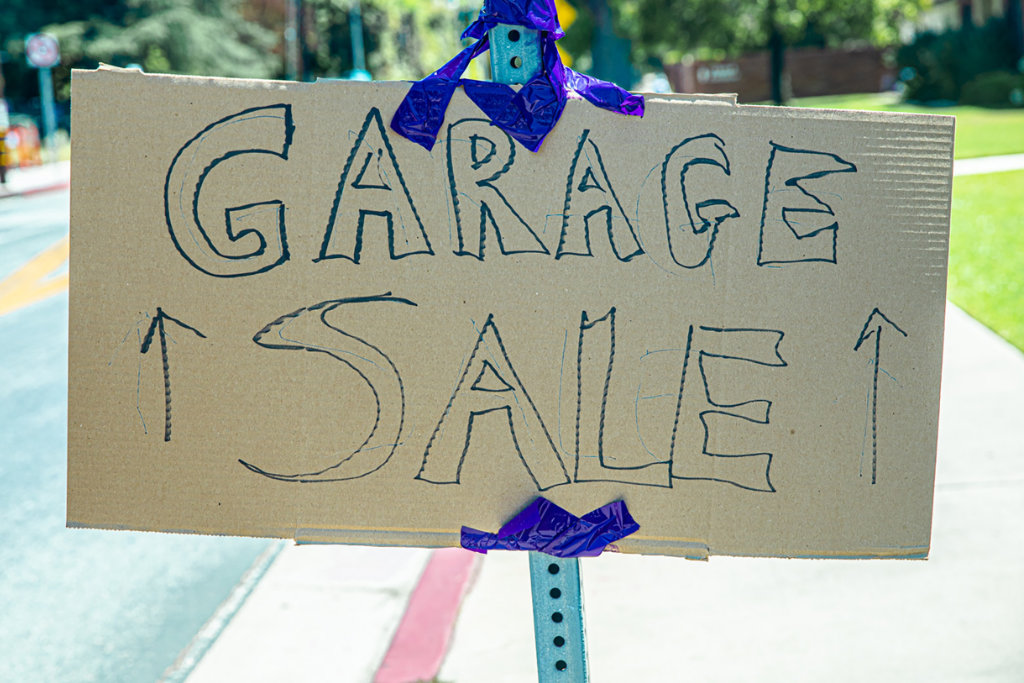 How to Find Sales?
While your country or state may be different, in the U.S. I've personally found Craigslist to be the best source of upcoming sales. Estate sales are a smaller subsection of the garage sale listings.  Facebook Marketplace and your local classified ads may also be resources. I use the keywords "art supplies" and "drawing supplies" when searching.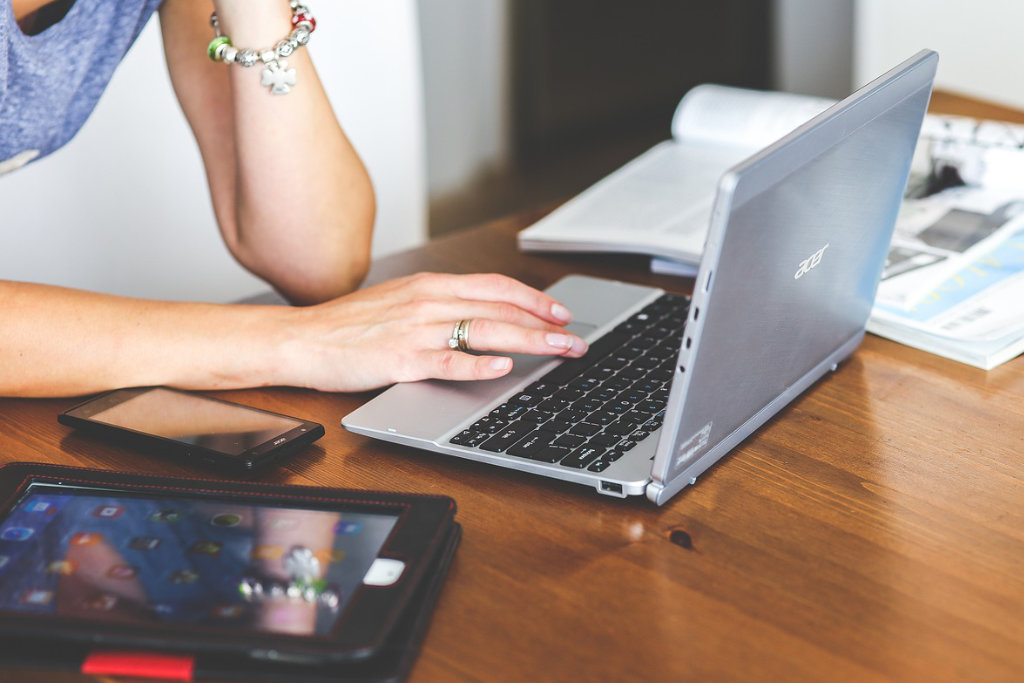 Sales are typically held on weekends starting at 8-9 am and run until 2-5 pm. In certain cases, private appointments can be made during the weekday for 'early bird' sales, but I've never done this myself.
Usually a sale will provide the dates, times, and the general location of the home up to a week prior. To avoid unwanted trespassing, the actual address is usually not provided until 1-2 days before the sale starts.
How are Garage & Estate Sales Organized?
Garage sales are usually run by the person living in the home or apartment. Occasionally a neighborhood will organize an event where multiple homes participate in a 2-5 block radius for efficient shopping.
The estate sales I've personally gone to have been organized by estate sale liquidators who are specifically hired for the weekend to handle the sales, questions, and flow of traffic. Estate liquidators will wear a shirt or apron identifying themselves at the point of contact. Most estate sales will have clear signs marking which areas the public can access and which areas are closed. Any rooms that are open will have items for sale.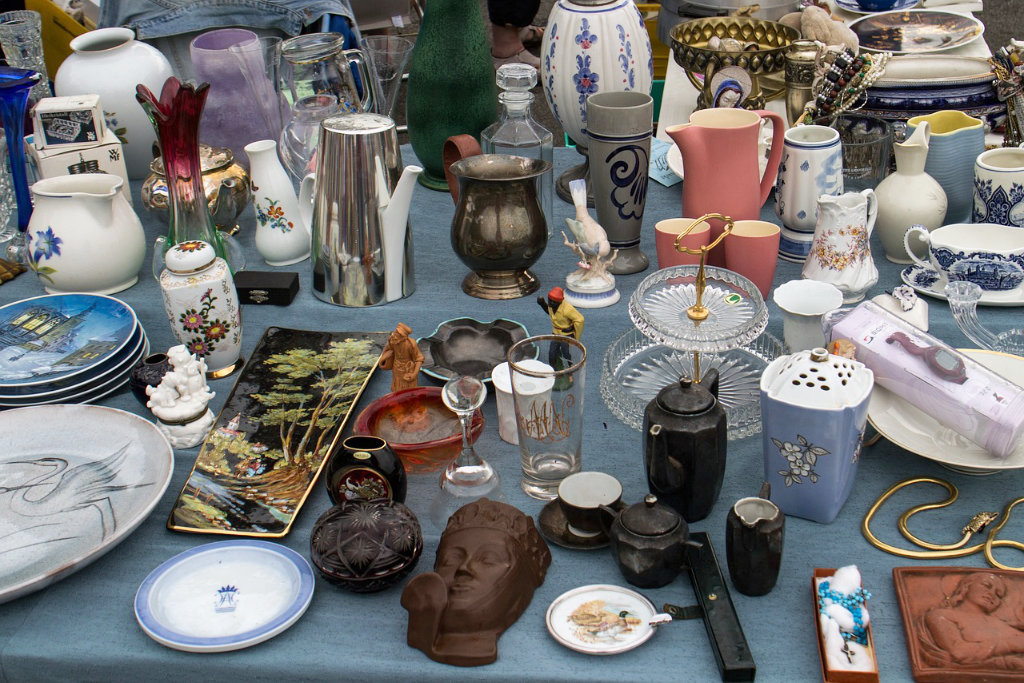 High-value or 'big ticket' items such as jewelry, antiques, and cameras will usually be at the front entrance behind a locked or supervised area. Mid-value items ($50-$200 USD) such as furniture, tools, and electronics will usually have a price sticker attached to the item.
Smaller items are priced at the discretion of the people running the sale. Art and craft supplies fall into this last category and usually are priced by the bag or bundle.
How to Pay?
Cash is always the easiest method of payment. If electronic payment is accepted, the seller will usually have alternate accepted payment methods listed on the online ad. Venmo and Zelle have been the most common digital payment options.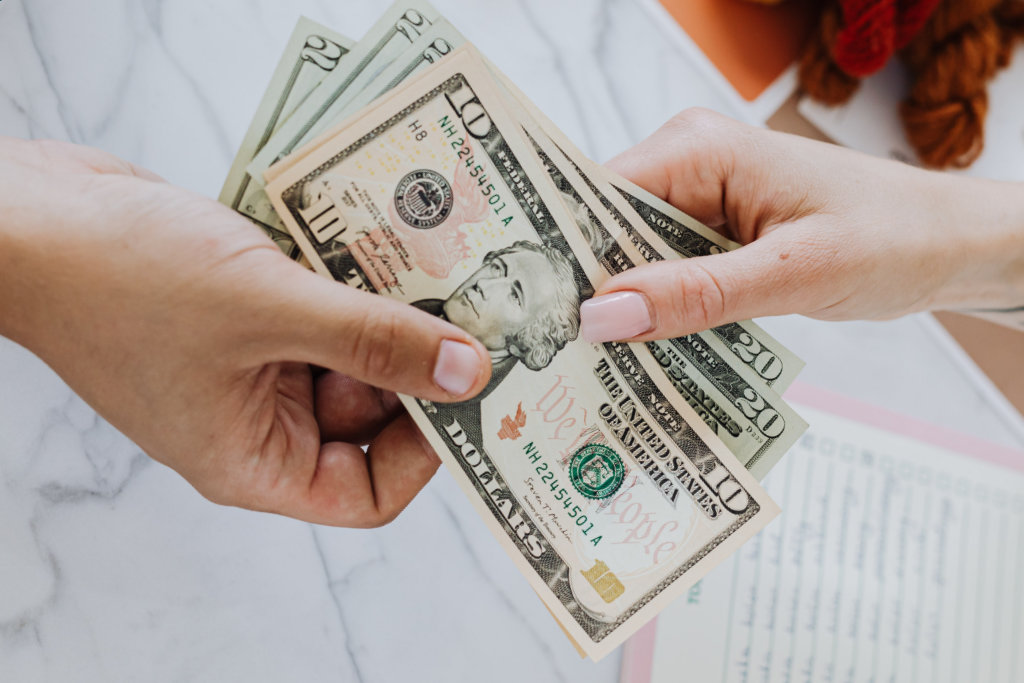 Strategies and Tips for Shopping
When to go?
Obviously if there is a specific high-ticket item listed that you absolutely know you're interested in buying, plan to be there when the sale starts (and bring an appropriate amount of cash with you!). Fortunately, art and craft supplies are usually not the popular category of item. I usually head to garage and estate sales a few hours after the start time but early enough to avoid the hottest part of the day.
Do not show up an hour early expecting special treatment. You'll just annoy the people setting up and will be turned away.
Plan Your Shopping
Prioritize purchasing any heavy or bulky items first. Eyeing that A-frame easel or sewing machine? Be sure you can haul the item by yourself or bring a hand-cart. Estate sales are just like garage sales where it's first-come-first-served. For furniture, be sure your vehicle is sufficiently large and enroll the help of a friend to come with you. The people running the sale are not responsible for arranging how the items will leave the property.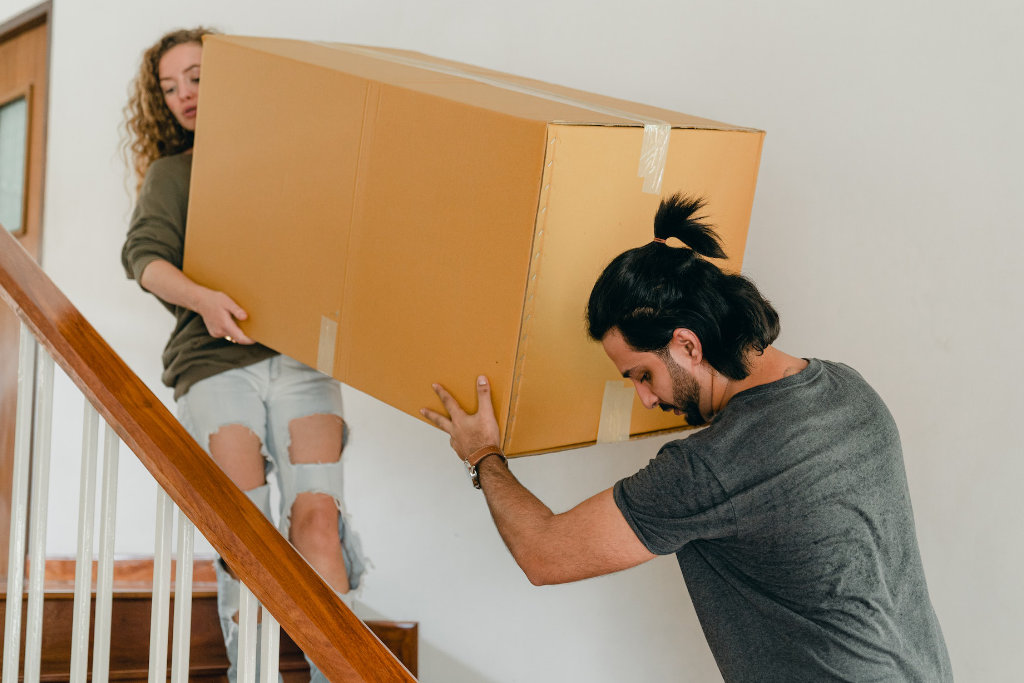 Due to the larger inventory of items available with estate sales, it's a good idea to make a mental note of the areas that may have the items of interest based on the photos and description in the online ad. If you can't find the items in the first walk through, ask a person working the estate sale for assistance. 
To make the best use of your time, I propose purchasing items in moderation and making a few trips to your vehicle to off-load if you happen to buy a lot of stuff. Struggling to carry multiple large bags will quickly wear you out – especially with the hot summer season upon us.
BYOB – Bring Your Own Bags!
Depending on the types of art/craft supplies you plan on purchasing, bring an appropriate number of sturdy bags with you to haul your items away. If you're in the market for liquid items (tubes of paint, gesso, inks, solvents, etc.) it may be a good idea to pack a few gallon zip-top bags just in case of leaks.
Durable reusable grocery bags and reinforced canvas bags are your best friends here. Avoid thin plastic take-out bags which can tear from accidental snags and lightweight paper bags that separate at the handle.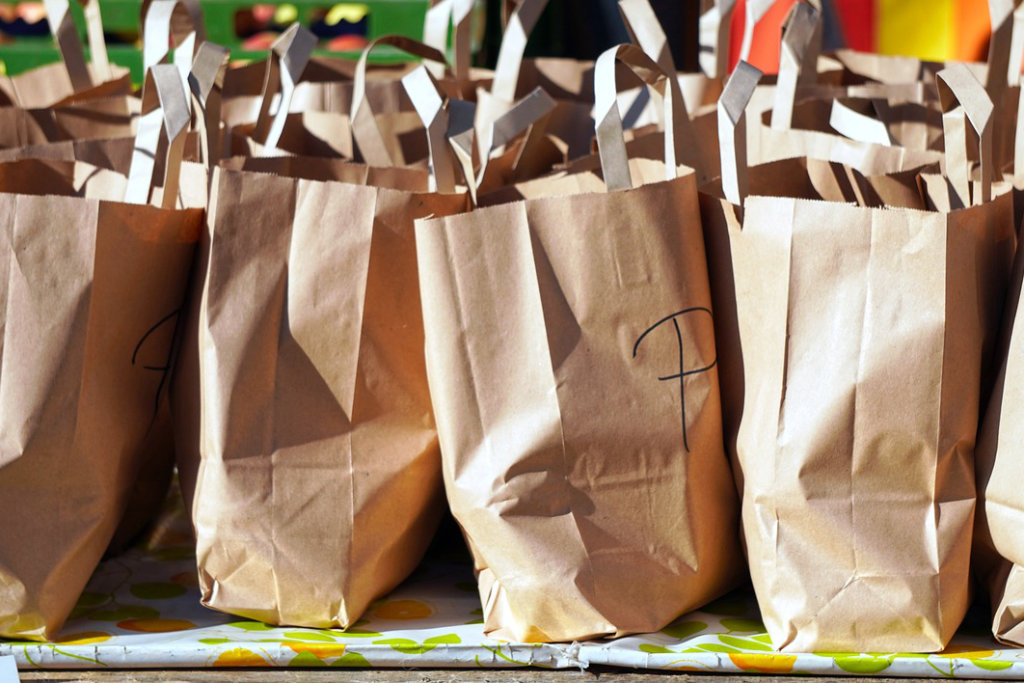 PPE – Protect yourself and be a safe shopper
Estate sales are always more crowded than an average garage sale. In enclosed spaces (especially garages and outdoor sheds) you can expect to find dust and occasional bugs. After venturing into a few sheds, I've made it a habit to pack some PPE (or Personal Protective Equipment) with me. Besides wearing comfortable clothing that you wouldn't mind getting dirty, consider a few of the following:
Face mask
Disposable gloves
Hand sanitizer/wipes
Knee pads
Sunscreen
Hat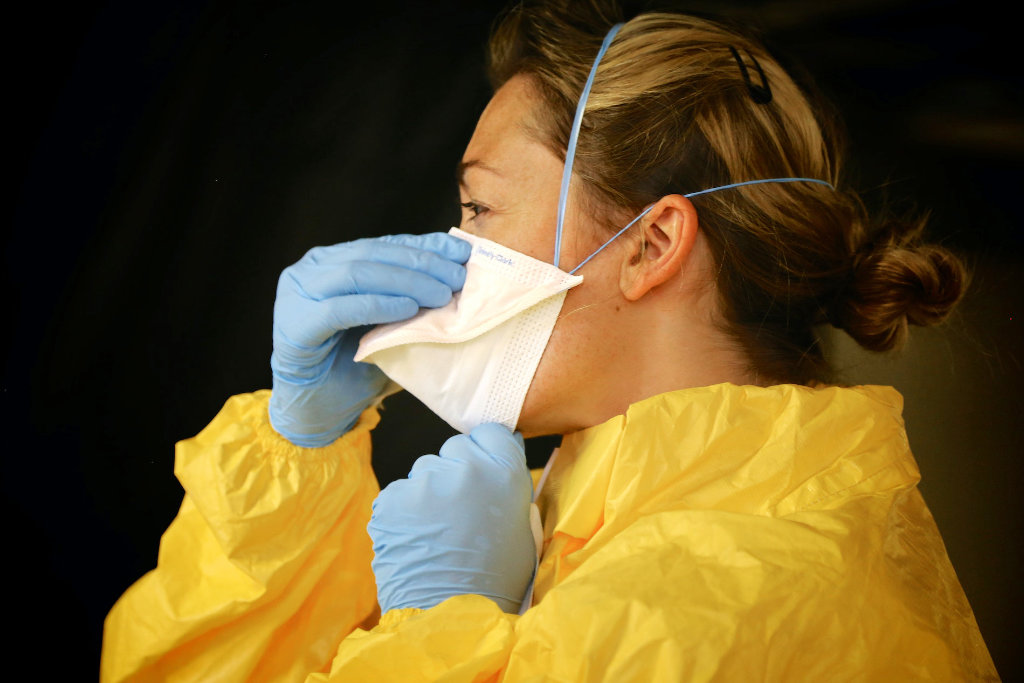 If you end up making it a weekly or monthly routine to attend garage/estate sales, make a 'go-box' with a few of these items packed in a small bag in your vehicle so that you're always prepared for an adventure.
Common Courtesies
Just like your parents taught you, being kind goes a long way. Many of the people who attend garage/estate sales are what I would call 'lifers' – they've been doing this every weekend for years or even decades. They have a mission of hunting for specific items and know exactly where to go and want to get the best deals.
As a newcomer to the scene, it can be intimidating to be surrounded by people who seem extremely focused. But don't worry, you'll soon find the rhythm of how things are run. My number one advice is being conscientious of how much space you occupy. If I'm looking through a box, I'll often relocate to a less crowded area to avoid blocking another person. I frequently ask if people need to access the area immediately around me. By being proactive and polite with your bargain-hunting neighbors, you'll usually make the environment around you less competitive and more relaxed. 
Negotiating Prices
I have never haggled or attempted to lower the price of an item, but negotiating prices is a common occurrence with any garage or estate sale. The best time to negotiate is at the end of the weekend (usually late Sunday afternoon), 1-2 hours before the sale ends.
In many situations, anything leftover at the end of a sale will go to donations or need to be hauled away to the landfill. At the end of these events, there may be a "fill a bag" sale where it costs a flat fee of $10 or $20 to fill a standard grocery bag with any items that are not price tagged. However, attending a sale at the end reduces the inventory of items available.
Last Thoughts
Exploring estate and garage sales can quickly become an addictive weekend hobby. You'll never know what you may come across! If you've decided to attend a local sale, share your experience in the comments I'm curious to read them. 🙂
-Lauren
New to the Used Art Supplies blog series? Check out my previous posts.