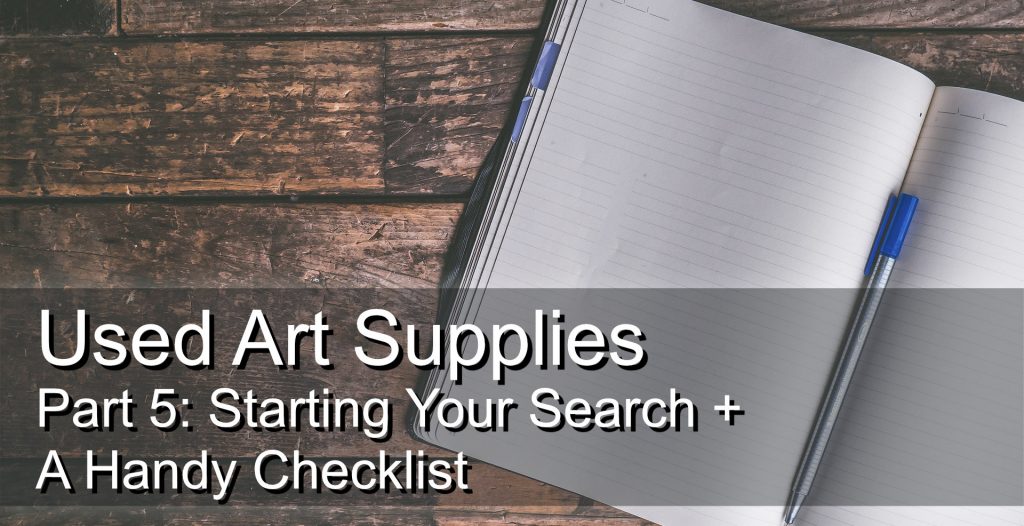 You can easily waste dozens of hours endlessly browsing websites for art supplies. The best way to start your search for used art supplies is to create a shortlist of brands and a budget.
Your budget can be $20 or it can be $1000; it all depends on your risk tolerance. Remember that there are always risks for fraud and damage during shipment.
Most sellers will list their items on the weekend since that's when people are most likely to browse buy/sell pages. Specifically on auction sites such as Ebay, a typical auction will run for 5-10 days and end during the weekend. A good plan is to perform your keyword search (based on brands and set names) during the beginning of the week and narrow down the listings to a few that you are seriously interested in purchasing.
Before you make your offer or bid, take some time to ask and answer the following questions:
Is this actually a good value?
Is the condition of the materials acceptable?
If a seller profile is available, does the seller have a good online reputation?
(If auction) How much am I willing to spend if there are other interested buyers?
(If shipped) Will the materials be adequately protected during shipment?
(If selling in-person) Do I have the time and transportation to meet the seller to pick up the item?
If you have questions, ask the seller prior to making an offer. Ask for more pictures if the initial photos are blurry or not well lit. Remember, most sellers of used items do not have return policies. If you purchase the item and change your mind, you will not have the opportunity to go back and ask for a refund.
The previous post covered how to evaluate the condition of used products. If you missed it, read it here:
Don't forget shipping/transportation costs!
Remember that there are costs to procure the used supplies. If the materials are being shipped, you should know how much shipping costs, the shipping company and what method they'll be using. Shipping is usually applied separately from the selling price because shipping prices in the United States depend on how far the package travels. Ask if a tracking number will be provided.
If you are planning on meeting in a physical location to exchange money for art supplies, calculate how much gas you'll need to get there and how much time you'll need to set aside for travel. For example, if you're purchasing an easel that costs $40, it may not be worth it if you need to travel 100 miles, spend 5 hours in traffic, and use $20 in gas just for the trip and back.
And don't forget safety! I covered the basics of staying safe online in Part 2 of our series:
A great deal may no longer be as appealing if you are paying just as much to procure the item as the item itself.
Shipping Hazards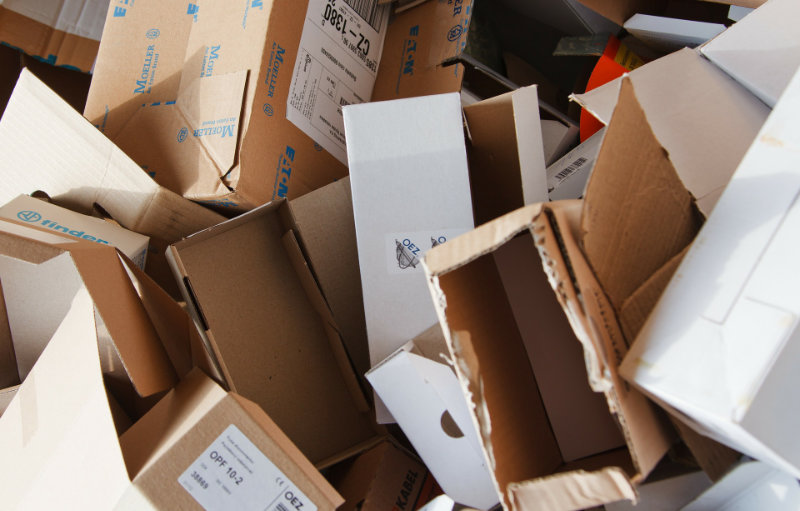 Of all the art materials you could purchase used, paint tubes are the lowest risk of receiving damage during transit. On the opposite end, solvents and mixing mediums in glass bottles can easily break if there is not sufficient padding in the box.
A seller can advertise that the supplies are in excellent condition, however if they fail to package the supplies with void fill/padding, fragile items can shatter during transit.
When I am purchasing pastels specifically, I look for packaging. Assorted sets or boxed sets also typically have foam inserts and a sturdy cardboard outer box. If pastels are shipped in the box provided by the manufacturer and protected by nothing else, they have a reasonable chance of arriving with minimal or no damage.
I would recommend against purchasing fragile supplies unless the seller provides you additional photos or information on how they plan to safely package the items.
Avoiding Buyer's Remorse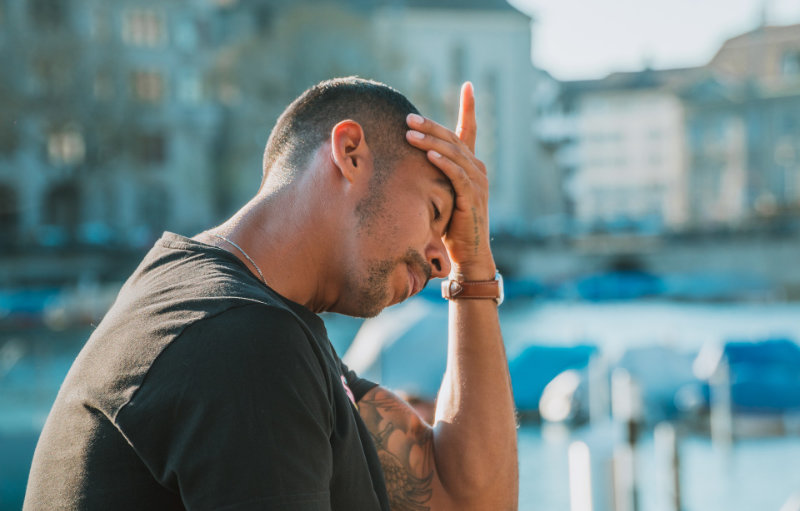 It's very easy to get caught up with the idea of a sale, that you might not stop and think if you'll actually use all the supplies included in the listing. Before you start looking into purchasing supplies used, ask yourself would you seriously consider buying the item new?
In my current situation, I'm looking to expand my soft pastel collection in the browns and grays hues. I identified the gaps in my art supplies. I made notes on what brands I would purchase based on my past experience.
A sure fire way to regret a purchase is to not know what to expect with the supplies and be inevitably disappointed. I always, always recommend trying a small assorted set from an art medium first before investing a lot more money into a complete set. Art supplies have different properties such as viscosity, pigmentation, and blendability. What works well for one artist may not be compatible with another artist's techniques.
If you are planning on purchasing an art medium for the first time that is pre-owned, you'll have no baseline for comparison. Your first time using the materials may not be an accurate experience. For example, if you never used oil paint before and you purchase 20 oil colors (where most of them are rancid or dried out) – you're probably not going to enjoy painting with expired products.
However if you already are familiar with a specific art medium, there are dozens of websites that provide comparison reviews. These websites can recommend brands/colors to try based on your existing preferences. My personal favorite has been the WetCanvas forum because artists who work with a range of brands can provide recommendations. So if you've been curious about [insert brand name], and the only thing holding you back has been cost, purchasing a brand used may be a great way to introduce yourself to a quality brand.

The next part in our series will be showcasing art supplies I purchased used from Ebay! Make sure you tune in next week when I give you my thoughts on the seller, packaging, and most importantly – how much money I saved by purchasing used supplies!
Until then catch up on the previous parts of our buying used supplies series:
Is there anything you would add to my checklist? Leave your comments and suggestions below!
-Lauren