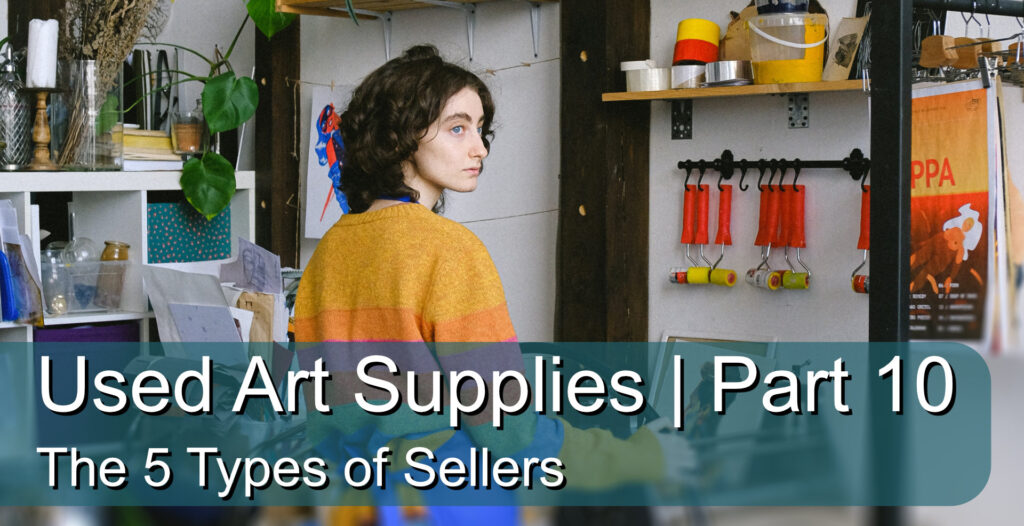 Since I first started buying secondhand art supplies online, I've experienced my fair share of the spectrum of sellers. I've seen everything from the downright rude to over-the-top five-star customer service. If you're looking to grow your art supply collection with a budget, here are the five main categories of art supply resellers.
I've ranked the sellers from worst to best with key features to help you identify what type of seller you may be dealing with. Don't miss my bonus shopping tips and list of sites to shop at the end of the blog.
All website links provided are non-affiliated. If you have a favorite secondhand art supply shop, leave a link to it in the comments below!
The 5 Types of Sellers (ranked from worst to best)
Bonus Shopping Tips
New Sellers
While not all New Sellers have poor customer service, selling online is a skill. Some sites such as Mercari and Ebay allow you to see the seller's profile, selling history, and verified customer reviews. I would categorize a seller as "new" if they have been selling for less than 6 months and have less than 10 verified sales.
New sellers are easily identified by their poor photo quality (dim lighting/blurry photos) and lacking product description (or typo-ridden description). Also, sellers with little to no experience often do not prioritize responding to messages and may take a week or more to fulfill orders.
Buyers have higher risk when purchasing from a New Seller. Inexperienced sellers may not have sufficient shipping materials (void fill, packing tape, sturdy boxes), resulting in avoidable damage to the art supplies during transit.
Unfortunately, the highest likelihood of scams happens with new sellers. If you happen to stumble across art supplies from a new profile, be sure to read the buyer protection details and ask for more information before finalizing your purchase. I usually avoid buying from brand new sellers, but that doesn't mean all novice sellers are bad! After all, every seller starts with 0 reviews. If you see any red flags during conversations with a New Seller, walk away from the transaction.
Online Thrift Stores
I have a love/hate relationship with Online Thrift Stores. Thrift Stores receive donations daily and employees sort through piles of bags and boxes. Only high-ticket items or bundles of low-ticket items are placed in online auctions in hopes that they will fetch a price higher than what the local customer would pay.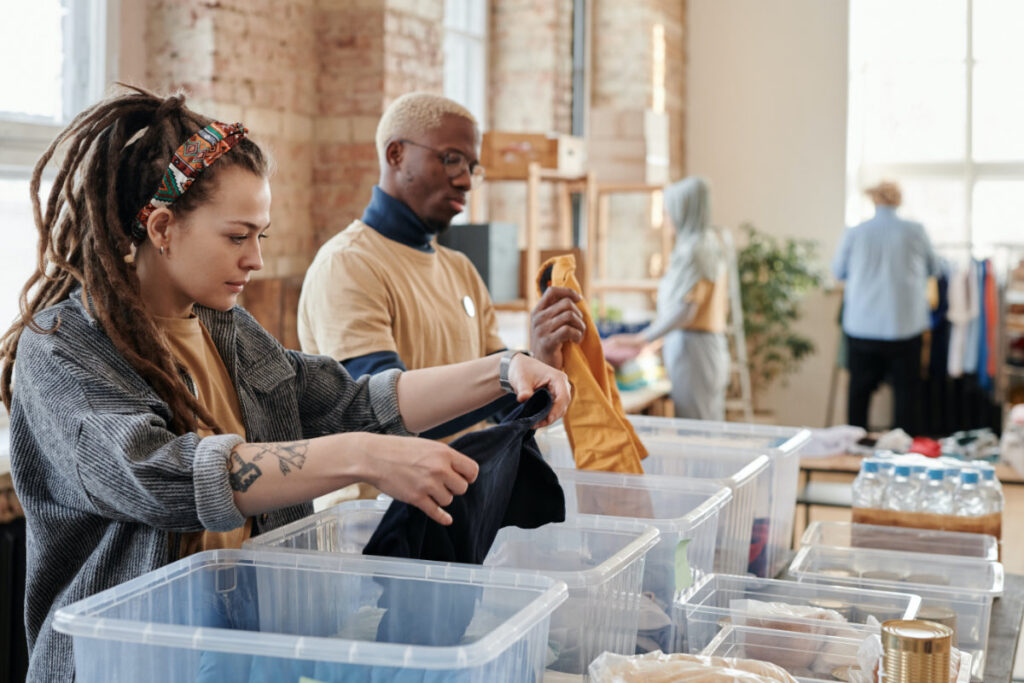 The common practice of bundling similar items together is often referred to as a "lot." It is common to see a "20-pound yarn lot," "lot of painting supplies," or "grab bag of miscellaneous art supplies" as the item description. One huge downside of purchasing a "lot" is buying items that you may not use. A large "lot" of items will also mean higher shipping costs.
Thrift store employees have various levels of training. It's common to see items miscategorized or misspelled. The sheer quantity of errors makes searching the inventory of Online Thrift Stores time consuming and inconvenient.
However, just like visiting your local thrift store, you can find a rare gem. Purchasing secondhand art supplies through an Online Thrift Store is by no means efficient. The sellers I've listed below are much better options.
I've made three purchases through the U.S.-based thrift store chain Goodwill. Two of the three orders were insufficiently packaged, and it was remarkable that there was minimal damage to my items. If you choose to buy through an Online Thrift Store, carefully weigh the pros and cons before making a purchase.
Volume Resellers
High Volume Resellers can range from online return resellers (such as Amazon) to estate liquidators. For these types of profiles, they will often have dozens or even hundreds of online listings. Art supplies may be just a fraction of the total inventory they have for sale.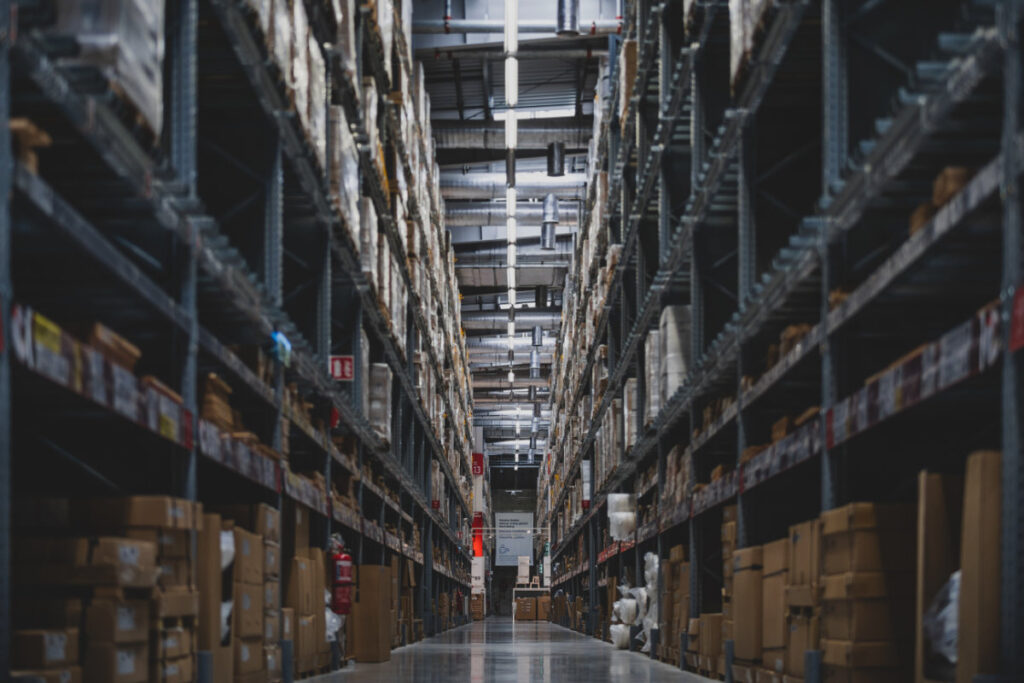 These sellers either sell online as their main source of income or a part-time income. Therefore the customer service (shipping fulfillment and customer service) is often leagues better than the newbie seller and thrift store.
Volume Resellers will occasionally fall into some of the same traps as less experienced sellers. Due to the quantity of items for sale, a Volume Reseller will sometimes upload inadequate product pictures or conflicting information in the product description. However, any confusion can usually be clarified with a quick message exchange. 
Because Volume Resellers do not specialize in handling art supplies, as a buyer don't be afraid to ask for reasonable accommodations. Extra bubble wrap to protect glass ink bottles, or a rubber band to ensure that the lid on a box will stay shut are perfectly normal requests. Volume Resellers always seek to provide customer service to maintain good standing. As an added bonus, if you are purchasing multiple items from the same seller, you can request that the items be shipped together and save on shipping costs. 
I personally buy the most secondhand items from Volume Resellers through Ebay. I always read through the seller's history and feedback from previous buyers. The vast majority of sellers I've encountered from Ebay have responded to messages within 48 hours and quickly fulfill orders via USPS Priority Mail.
Artists
I find it very rare for an artist to part ways with their art supplies. Either the artist is significantly downsizing their collection, retiring, or transitioning to a new medium. Artists selling their own supplies typically take care of their items and will provide adequate packaging.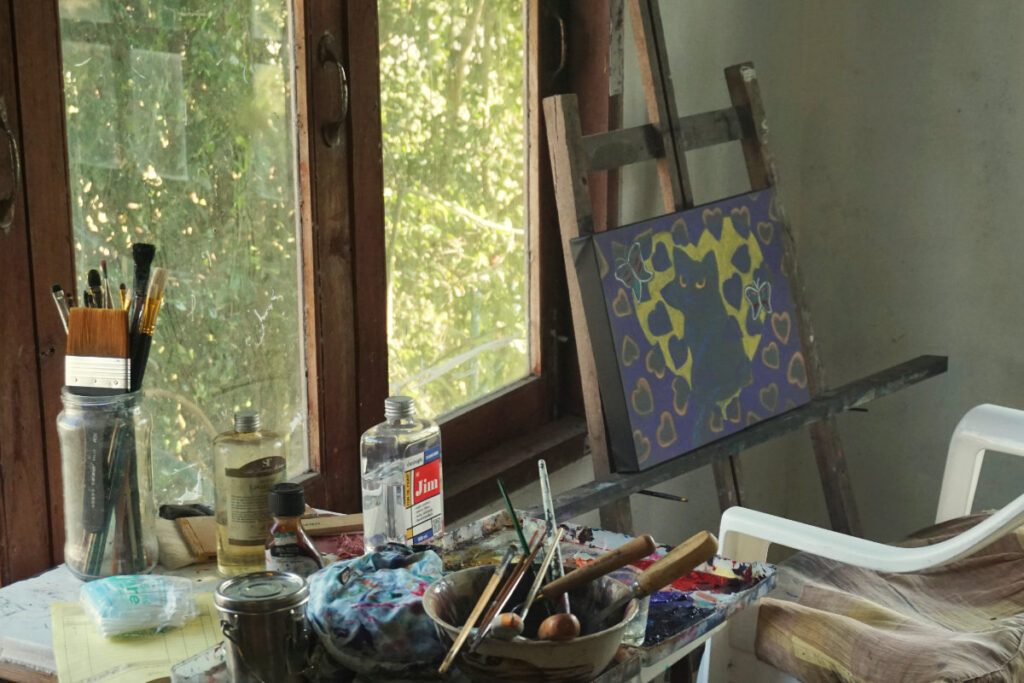 In the last three years, I've only encountered a handful of artists who were selling their gently used art supplies. With one seller, she carefully wrapped each pastel stick individually with bubble wrap and double boxed the contents. I could not have asked for a better customer experience!
Because you can't tell immediately whether a seller is a Volume Reseller (listed above) or an artist, it's always worth it to click their profile and see if there are other listings for sale.
Art Supply Exclusive Resellers
I personally enjoy shopping through resellers that exclusively deal with art supplies. When you find an Art Supply Exclusive Reseller you like, be sure to bookmark or save their page.
Art Supply Exclusive Resellers typically have a good grasp on the MSRP (retail pricing for new products) and will fairly base their pricing on the product condition.
The main reason why I would pay slightly more for used art supplies from an Art Supply Exclusive Reseller over a Volume Reseller is the guarantee for the best packaging for my order. Because I purchase fragile pastels that are notoriously prone to breakage in transit, I fully trust that the Art Supply Exclusive Reseller will take every precaution to make sure that my order arrives safely.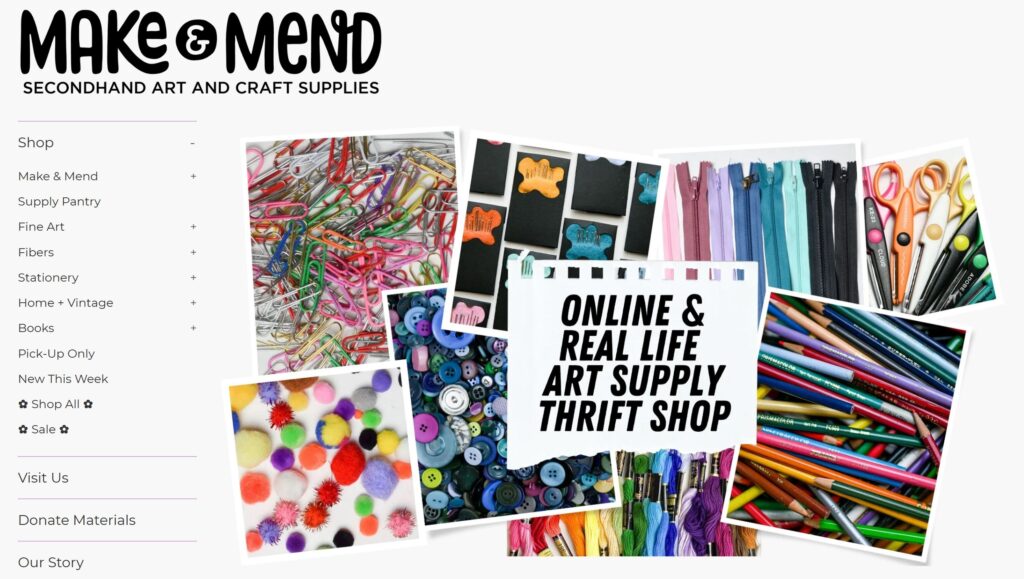 I've made three purchases through the store Make & Mend online. Make & Mend is a second hand art store based in Massachusetts, U.S. Their customer service has always been outstanding, and I always feel that an extra level of care is taken to protect the items during shipping.
Additional Online Buying Tips
Read the terms of sale before purchasing.
It never hurts to ask questions and request reasonable accommodations prior to making a purchase. The worst thing a seller can do is either ignore your message or say no.

Ask for additional photos if the art supplies are layered or thrown in a box. A seller with nothing to hide will be happy to provide more photos. Only dishonest sellers will refuse this request.
Ask for additional void fill when purchasing fragile art supplies (glass bottles of ink, soft pastels, charcoal, etc.). It's in the seller's best interest to provide reasonable accommodations rather than deal with the headache of dealing with chargebacks/refunds/returns.
Ask for a consolidated shipping quote prior to purchasing multiple items from the same seller. Shipping consolidation is a common courtesy offered by sellers.
Where I Buy Used Art Supplies
Additional Online Options
I have not personally used these sites, but there are dozens of additional sites out there! Research the seller and know the terms of sale prior to buying online.
New to the Used Art Supplies blog series? Check out my previous posts.
Did you discover a new online store to buy art supplies? Do you have a site that you would like to share? Be sure to leave a comment and include your country to help other artists!
-Lauren