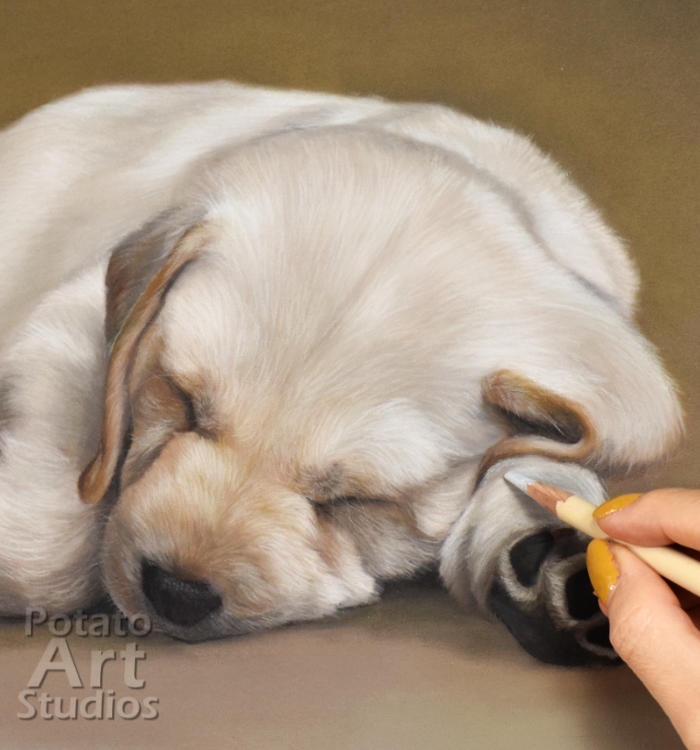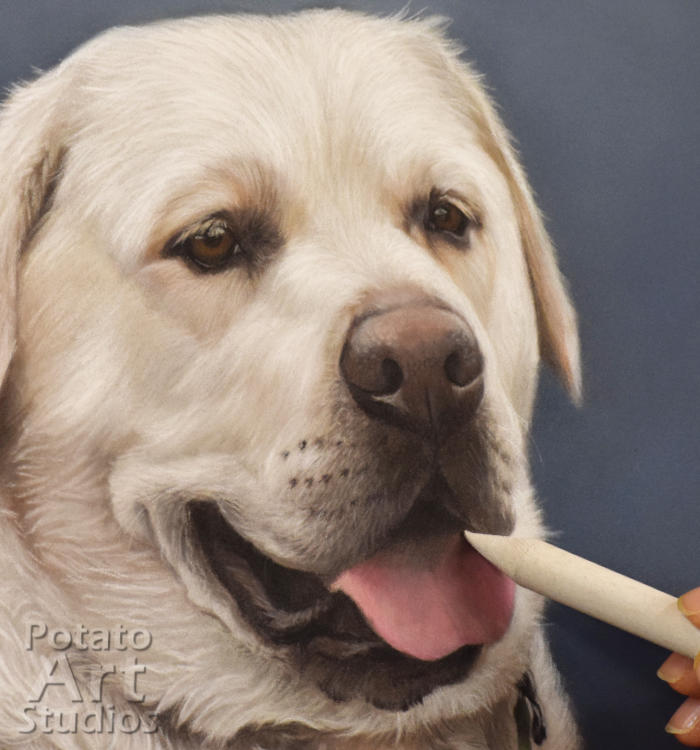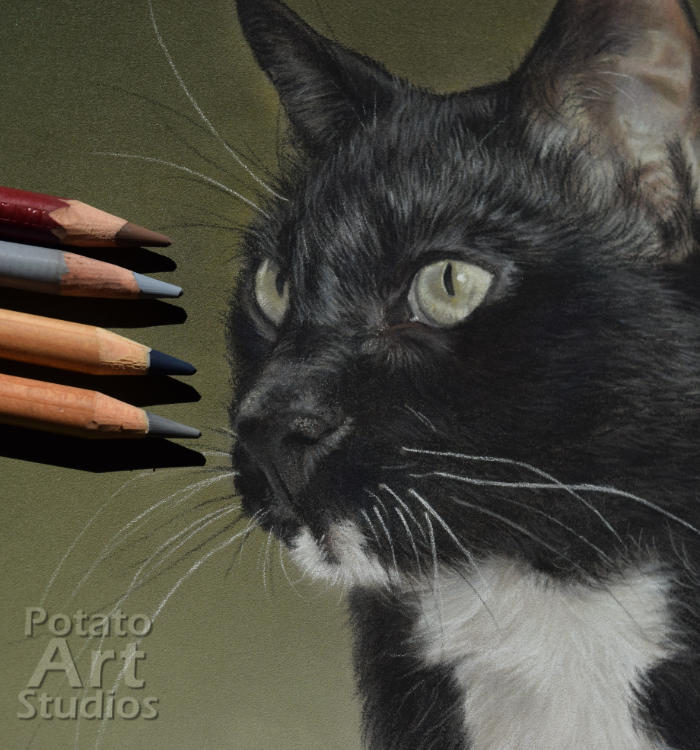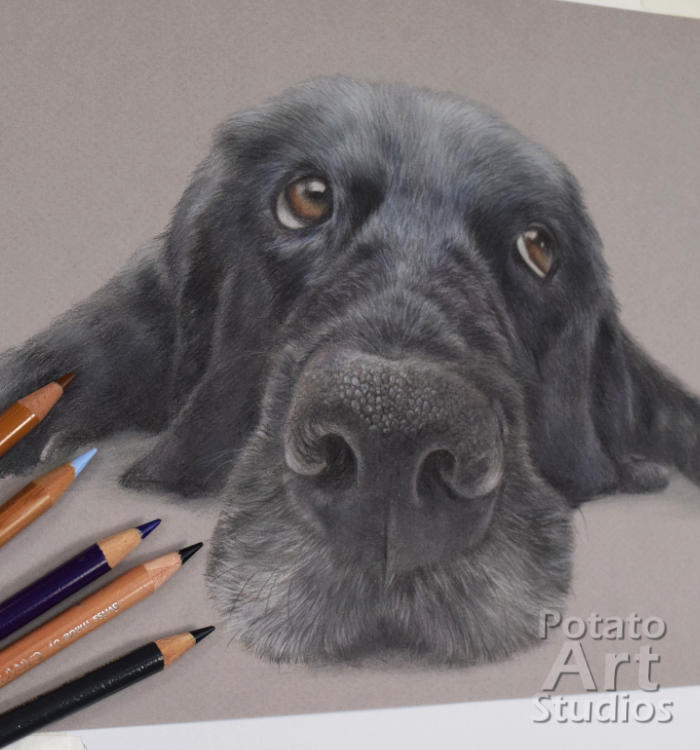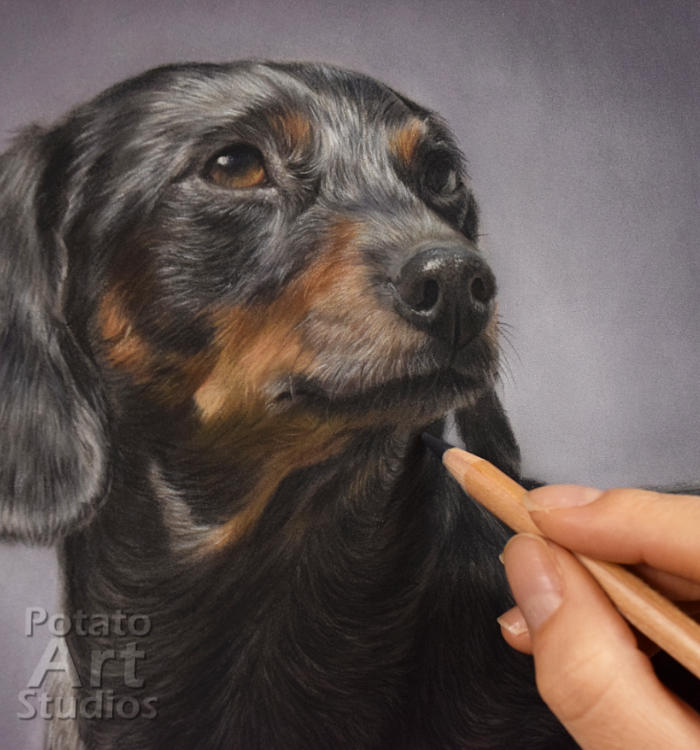 Announcements
April 25, 2023
Did you know that I've been buying art supplies for over a decade, but I've also started purchasing items secondhand since 2019? We just hit our 10th post in the "Used Art Supplies" blog series I started in 2021. Check it out here!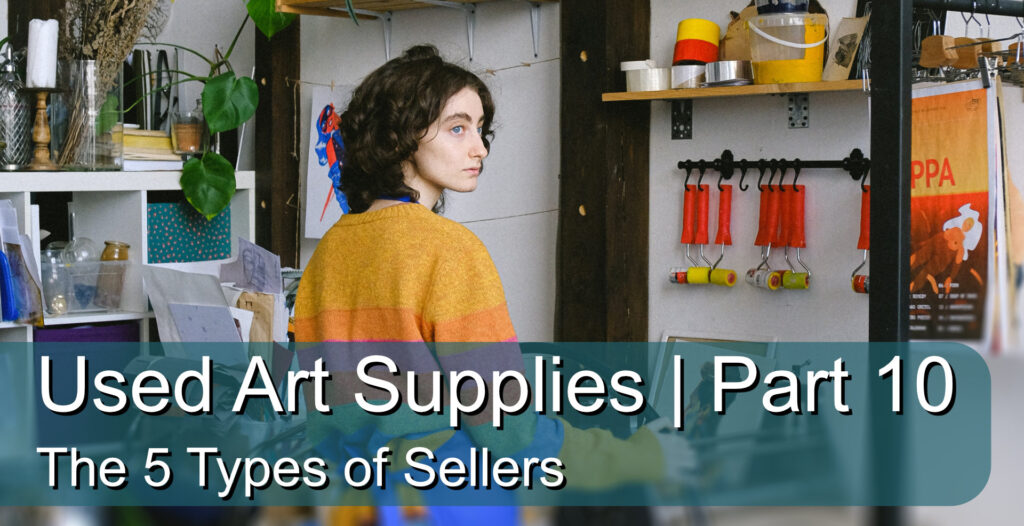 Learn from my many, many mistakes while treading the waters of internet sellers. If you want to catch up, read them in order!
-Lauren
---
My name is Lauren. I started Potato Art Studios in 2017. I specialize in creating 100% hand-drawn portraits of pets from my home studio in San Jose, California. A portrait is a unique and one-of-a-kind gift that will be treasured for years to come. They are also a wonderful way to memorialize the loss of a family pet. I work from photos to create your custom art piece. Take a look at my gallery to see my work for past customers.
I use only professional-grade light-resistant pastels on specialty French paper. I take pride in providing great customer service and delivering portraits that exceed expectations. Over two hundred of my handmade portraits are displayed in homes across the U.S. and overseas. For holidays such as Christmas, I recommend getting in touch as early as possible. Portraits are completed in the order that I receive them.
For more information, about pricing and ordering, check out the links below: