We're well into the holiday season! Whether you're trying to find a practical gift for the artist in your life, or you're an artist who just received a gift card to your favorite art store, here are some of my long-standing favorite art-related items.
This list was made for the artist working in any medium. If you'd like to see my previous gift guides, check out the links below:
As an Amazon Associate, I earn a small commission from qualifying purchases. Product links may include affiliate links. If you choose to use an affiliate link to shop for art supplies, your support helps keep this site ad-free!
Practical Pick 1: Tape Dispenser
Not just any tape dispenser, but my trusty Excell twin roll tape dispenser holds two different widths of tape. I use ½-inch and 1-inch wide artist tape (pH neutral low-tack tape) daily to temporarily mount my artwork to my drawing board. It's also great for staging photos (i.e. securing art supplies and mats).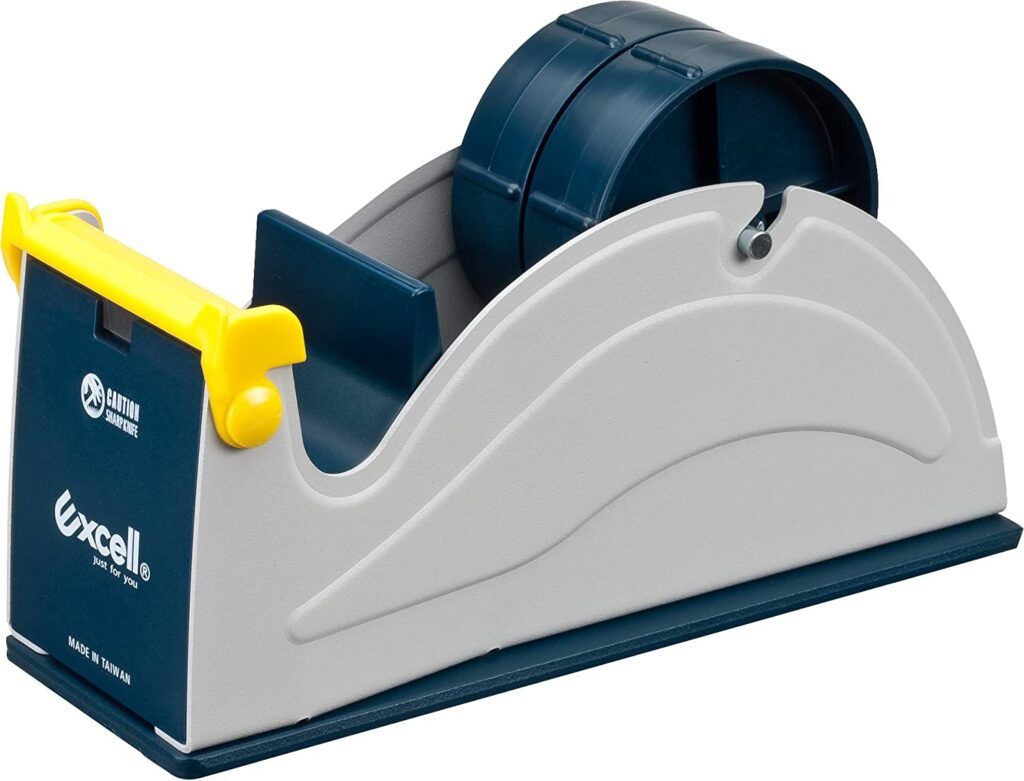 This dispenser is compatible with tape rolls with a 3-inch diameter core. Excell also makes single and triple roll dispensers. The cost difference between 1, 2, and 3 roll dispensers is very minimal so I would recommend picking up the double or triple roll capacity unit over the single roll.
Where to Buy:
The dispenser is hefty and made for industrial use. I can easily see my tape dispenser lasting for at least a decade.
Tip: My personal brand preference for artist tape has been ProTapes. They're available in widths from ¼-inch to 2 inches in a variety of fun colors.
Practical Pick 2: Logan Mat Cutter
Like most people, I used craft knives and traditional box-cutter knives for all my life. I know it sounds dramatic, but picking up a Logan Mat Cutter was life-changing. I own 8 assorted craft and snap-blade knives and I always reach for my Logan knife.

As a bonus, the replacement blades are "double-ended", so you get twice the amount of use from one blade! Swapping out a dull blade with a fresh new blade is a quick 30-second job thanks to the thumb screw. I was so impressed with the Logan Mat Cutter that I immediately bought 100 replacement blades (Logan blade no. 270). Smaller 10 count refill packs are also available. However, you save over 65% by purchasing the 100 pack.
When it comes to cutting mats, I can cut standard 4-ply mats in one pass and medium pressure (this job would typically take 3 passes with a craft knife). Any thick paper – watercolor, PastelMat, bristol, etc. can easily be cut in one stroke as well.
Where to Buy:
What do you think of my practical art picks? If you purchased one or more of these items, let me know how you like them in the comments below. If you already own them, share your favorite brands/manufacturers.

-Lauren