Last Updated: April 30, 2023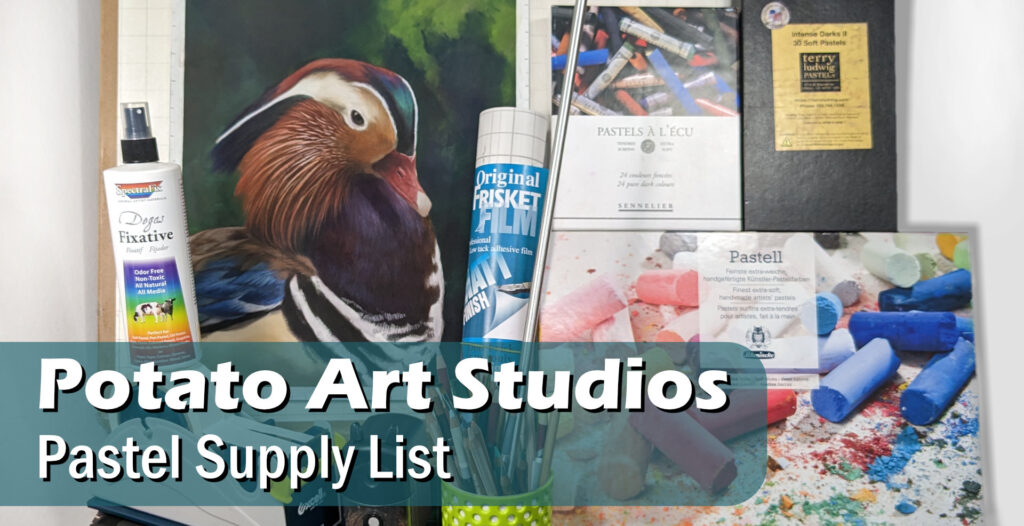 One of the most frequent questions I receive are from artists looking for art supply recommendations. Remember that every artist will have different preferences based on the subjects they draw and their art techniques.
Art supply shopping can be overwhelming with the number of brands and options available on the market today. Please use the list below as a guide – this is not a mandatory art supply list. When purchasing a new art medium for the first time, I recommend buying a small pastel set or individual colors (open stock) before investing in larger sets. This post contains a comprehensive list of art supplies that I regularly use for my pastel drawings.
As an Amazon Associate, I earn a small commission from qualifying purchases. Product links may include affiliate links. If you choose to use an affiliate link to shop for art supplies, your support helps keep this site ad-free!
Pastels
Pastels (Pencils)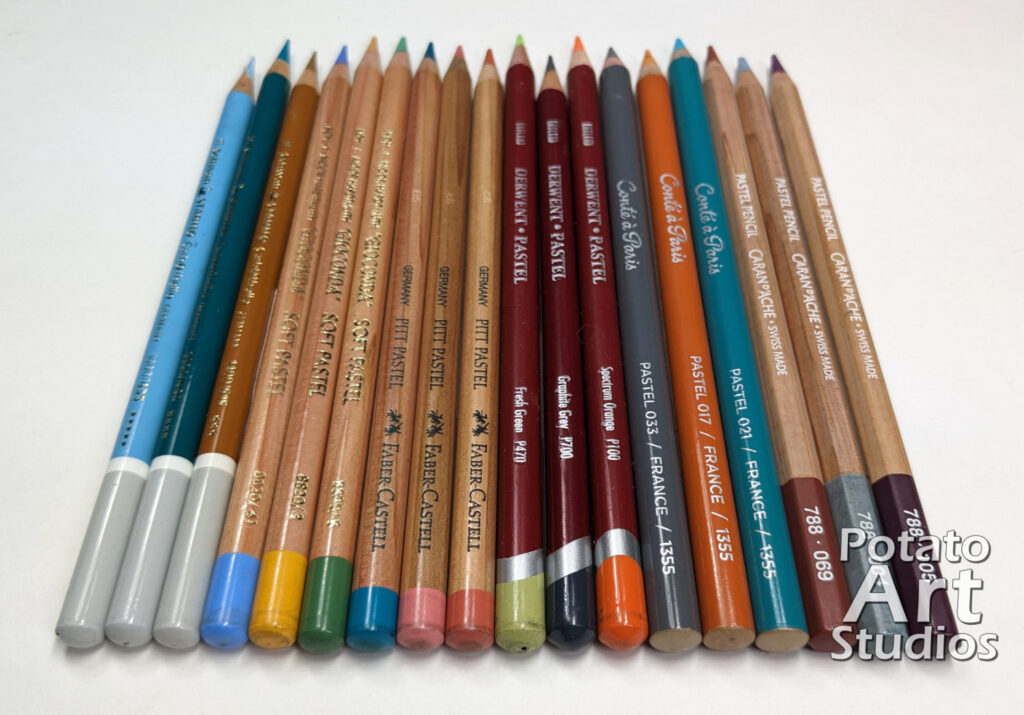 A comprehensive comparison review of the first five brands listed are detailed in the blog post below:
Koh-I-Noor has a separate review due to the ongoing color numbering discrepancies and limited lightfastness information:
Pastels (Sticks & Pans)
Pastels are sorted from softest to firmest in the list below.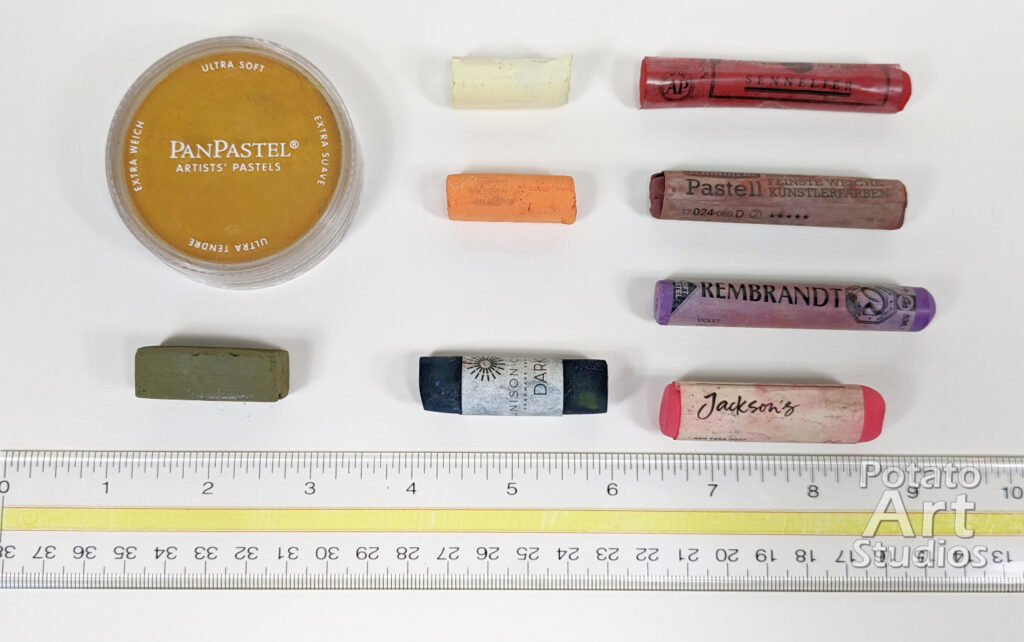 Pastel Paper
Paper is a very personal choice. For my detailed animal works, I prefer to use Pastelmat made by the brand Clairefontaine. I use different textures of paper for landscapes, multimedia experiments, and quick practice studies. I encourage all artists to try various surfaces because some are compatible with liquids (i.e. watercolor underpaintings) and others can hold different quantities of pastel.

Dakota Pastels (U.S.) and Jackson's Art (U.K.) also offer pastel paper sample packs.
Paper (Preferred)
Clairefontaine Pastelmat (sold in large sheets and assorted pads, 13 different colors available). Pastelmat is also available mounted to matboard and is sold under the name "Pastelmat Mounted Boards" (not to be confused with Pastelbord which is sold by the brand Ampersand).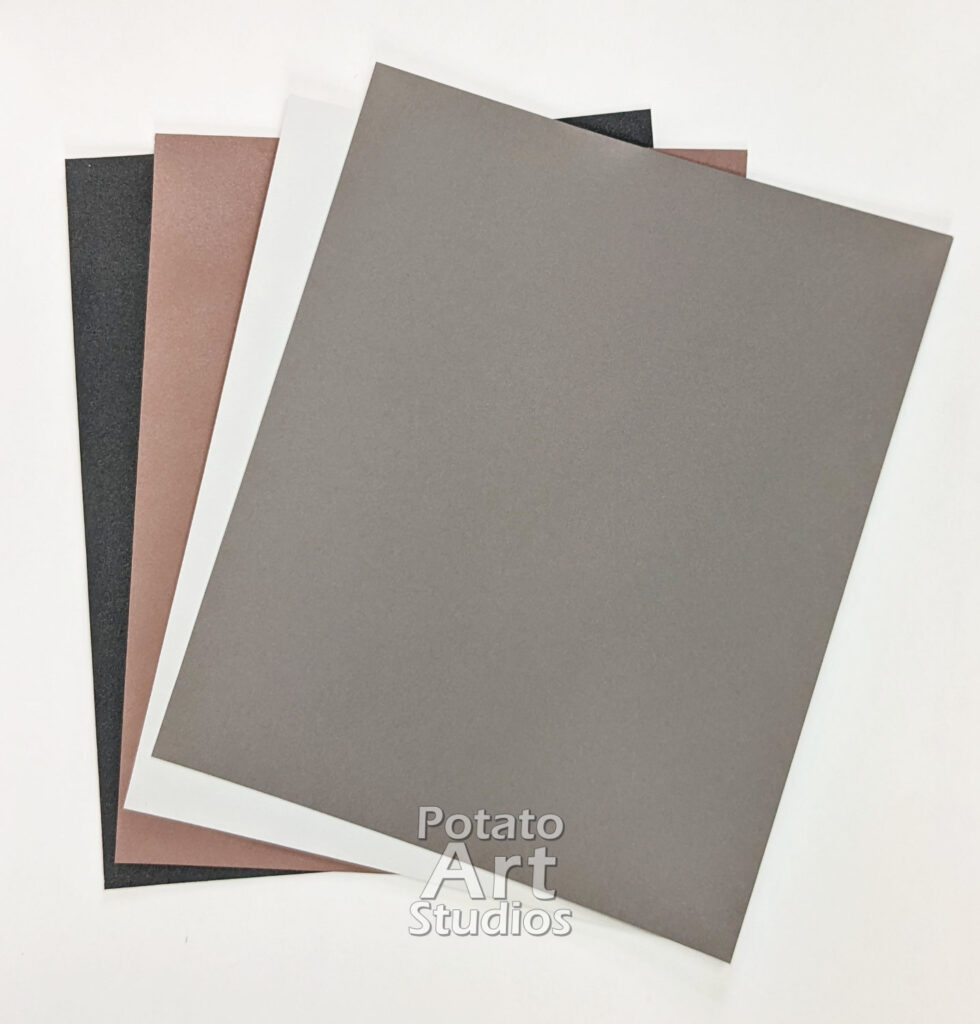 Paper (Alternate)
UART Sanded Paper (available in grades of 240 (coarse), 320, 400, 500, 600, and 800 (fine) in colors Natural (light tan) and Dark (dark neutral grey)). I've linked a sample pack of 5 sheets containing grades 320, 400, 500, 600, and 800. Sheets can be purchased in packs or individually. Compatible with liquid.
Sennelier La Carte Pastel Paper (available in 14 colors). La Carte paper is textured similarly to UART 320 grade paper but with a wider color selection. Not compatible with liquid.
Pastel Tools
Blending Tools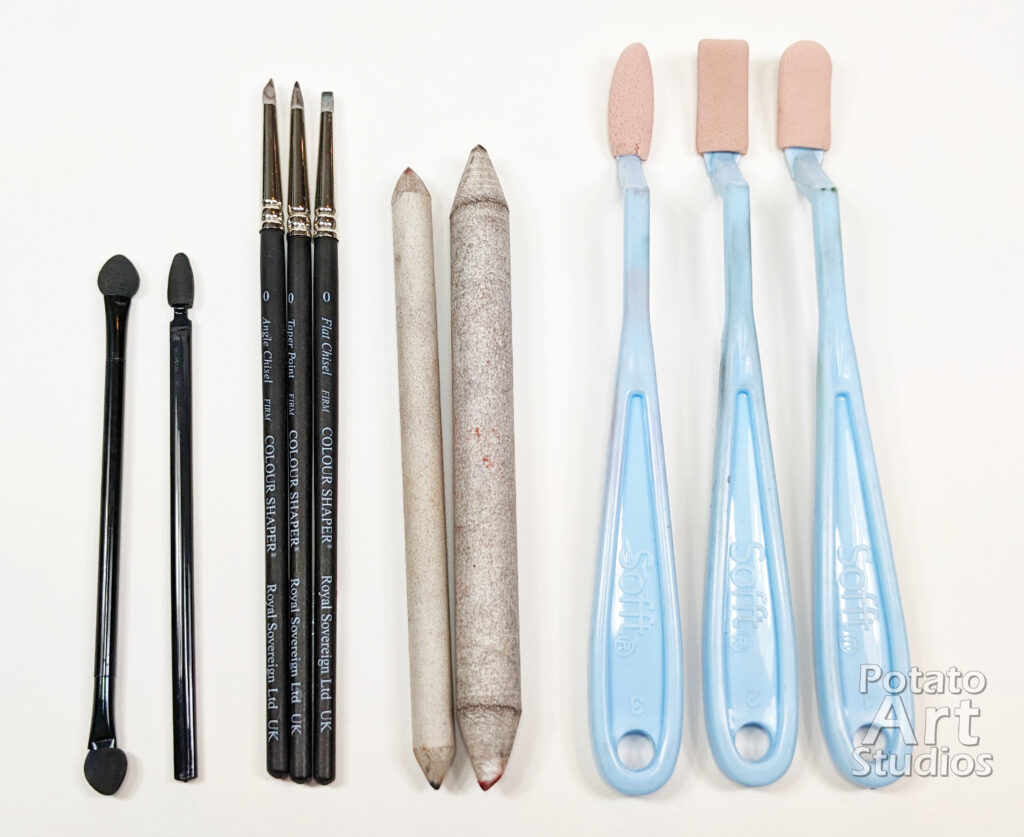 Pastel Pencil Sharpeners
Note that pastel pencil sharpeners will need to be SHARP to sharpen the pastel core without breaking. Expect to replace blades/cutters more often than you may be accustomed to for colored pencils or graphite pencils.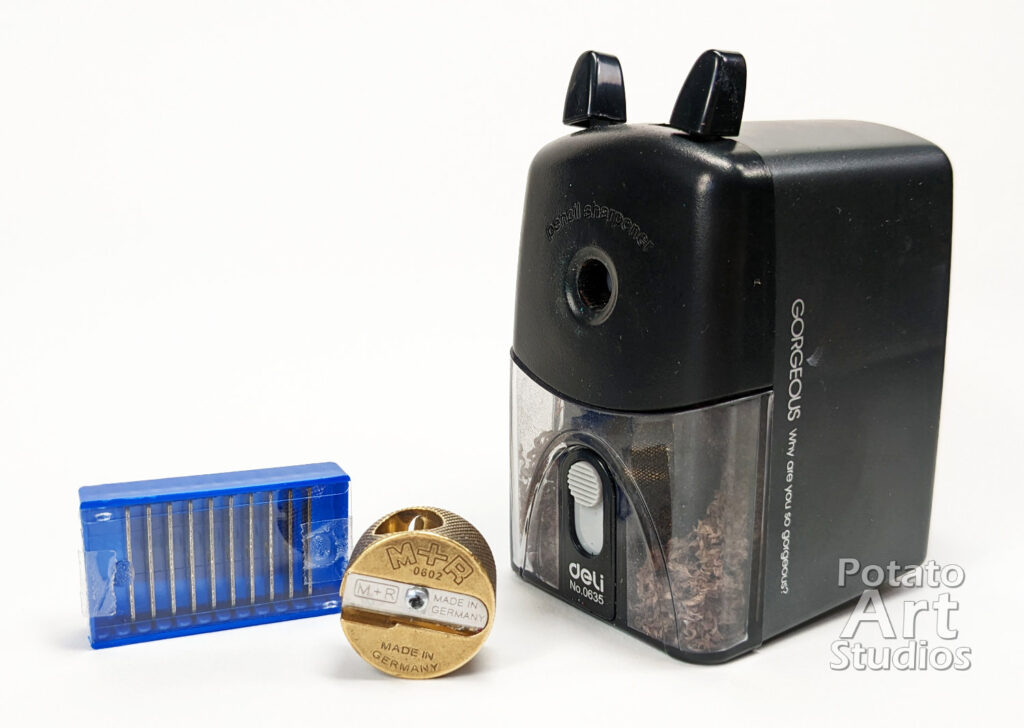 I recommend Mobius and Ruppert manual brass sharpener series because replacement blades are priced at <$1 USD per blade. The hand-crank Deli sharpener is an affordable unit that can be replaced on a regular basis.
More information about Mobius and Ruppert sharpeners are covered in a separate post:
Erasers
Kneaded Eraser I've used kneaded erasers from the brands Prismacolor, Blick, and Faber-Castell interchangeably. A kneaded eraser will darken and lose its tackiness over time as it picks up more pastel.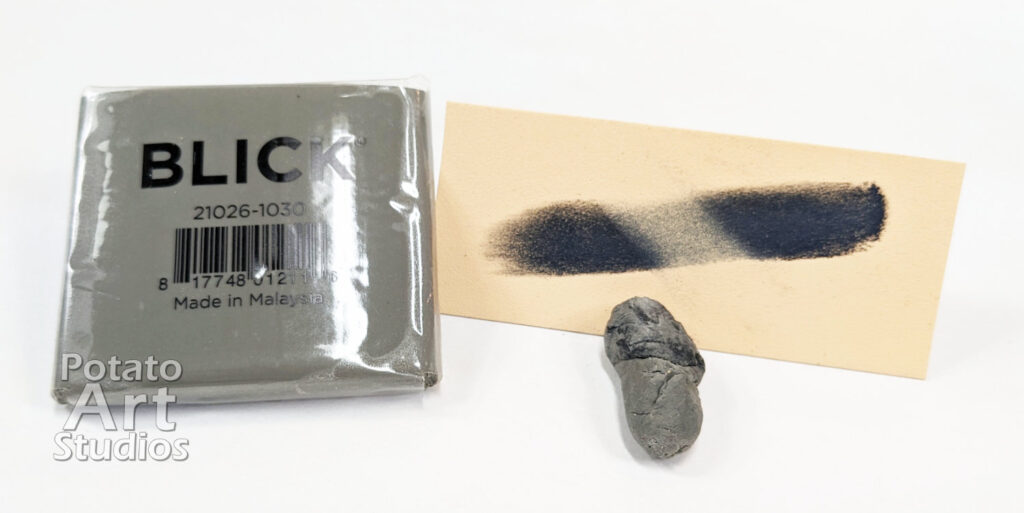 Fixative
Spectrafix Degas Pastel Fixative (12 fluid oz) Note that this fixative may darken your pastel or charcoal drawing. This fixative is best used as a workable fixative (not a final finishing fixative). Always test fixative on a separate sheet to see how colors will be affected prior to use on your artwork.
Misc. Equipment that Make Life Easier
Glassine Sheets Glassine will prevent smudging while drawing. Glassine can also be used as interleaving sheets when storing pastel drawings.
Mahl Stick A mahl stick will elevate your hand off your paper to prevent smudging while drawing. Mahl sticks are often used by painters. I've linked a mahl stick that comes in 3 10-inch segments so you can choose the length to use.
Pencil Extenders Derwent sells durable pencil extenders in packs of 2 to hold 7 mm and 8 mm diameter pencils. Conte pastel pencils are not compatible with most extenders.
Mat Knife The Logan 500 Model Mat Knife is a durable and ergonomic knife perfect for cutting thicker paper and 4 or 8-ply matboard. Replacement blades are sold in packs of 10 and 100.
Frisket Masking Film Frisket comes in the form of liquid and film. Film frisket is great for protecting large areas when working on complex pastel drawings. Use a sharp craft or mat knife to cut the frisket to size.
Artist Tape Artist tape is specifically made to be pH-neutral and low-tack so it won't discolor or damage your artwork during removal. I use artist tape to attach my artwork to my drawing board. It's also excellent for creating a clean border around my drawings for easier handling during framing and shipping.
Tape Dispenser A weighty tape dispenser compatible with the artist tape mentioned above. This was featured in my 5 Practical Gifts for Any Artist post in 2022.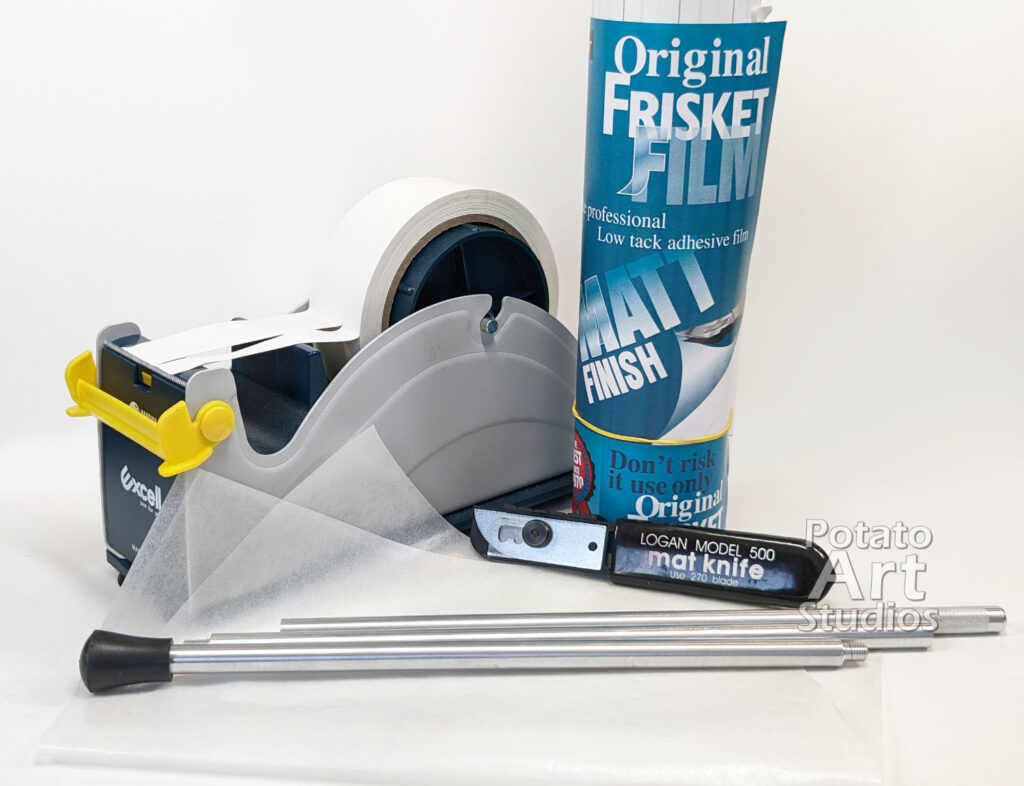 Storage:
Pastel Storage
Wood Drawers There are several different models available. I own two 3-drawer units from the brand Creative Mark to store my pencils. Each drawer holds about 45 pencils.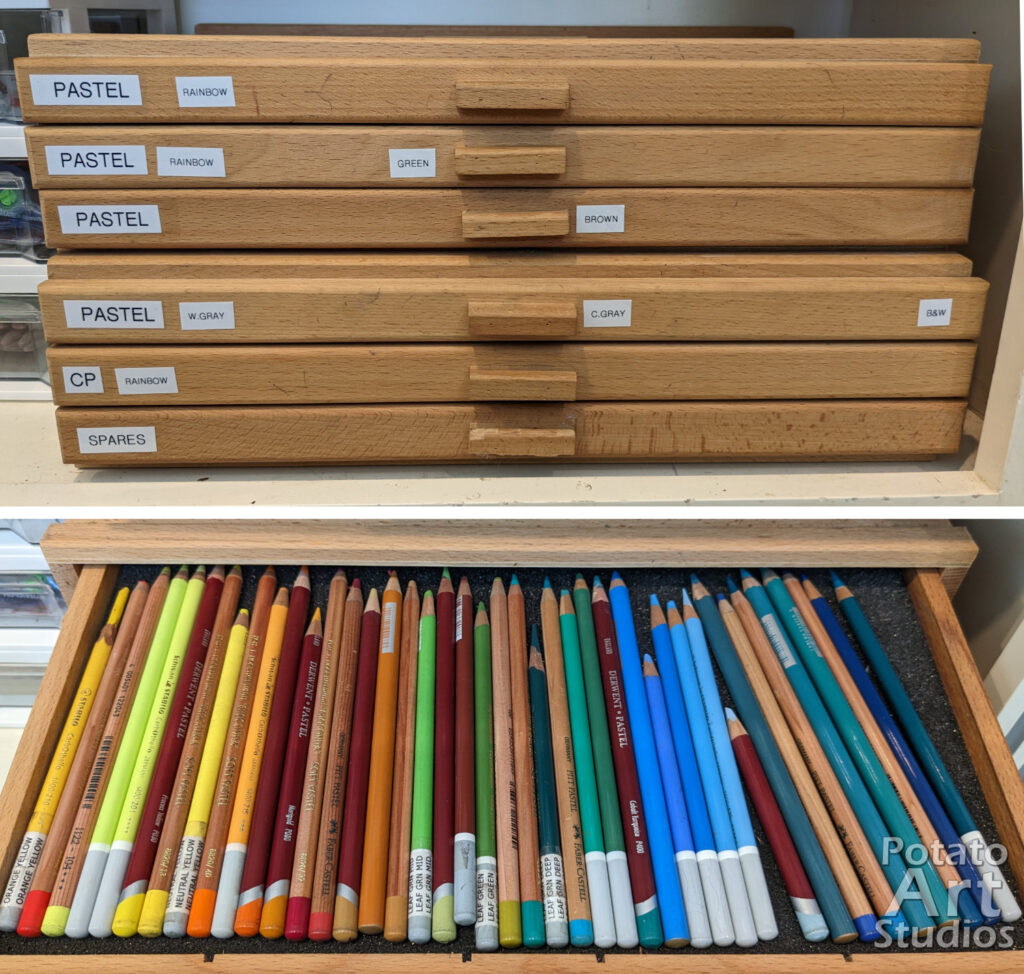 Artwork Storage
Archival Photo Boxes I prefer to store my pastel artwork flat in boxes. The brand Eternity makes acid-free boxes in sizes from 8.5×11 to 24×32 inches. I layer glassine sheets between each drawing to prevent pastel smudging/transfer.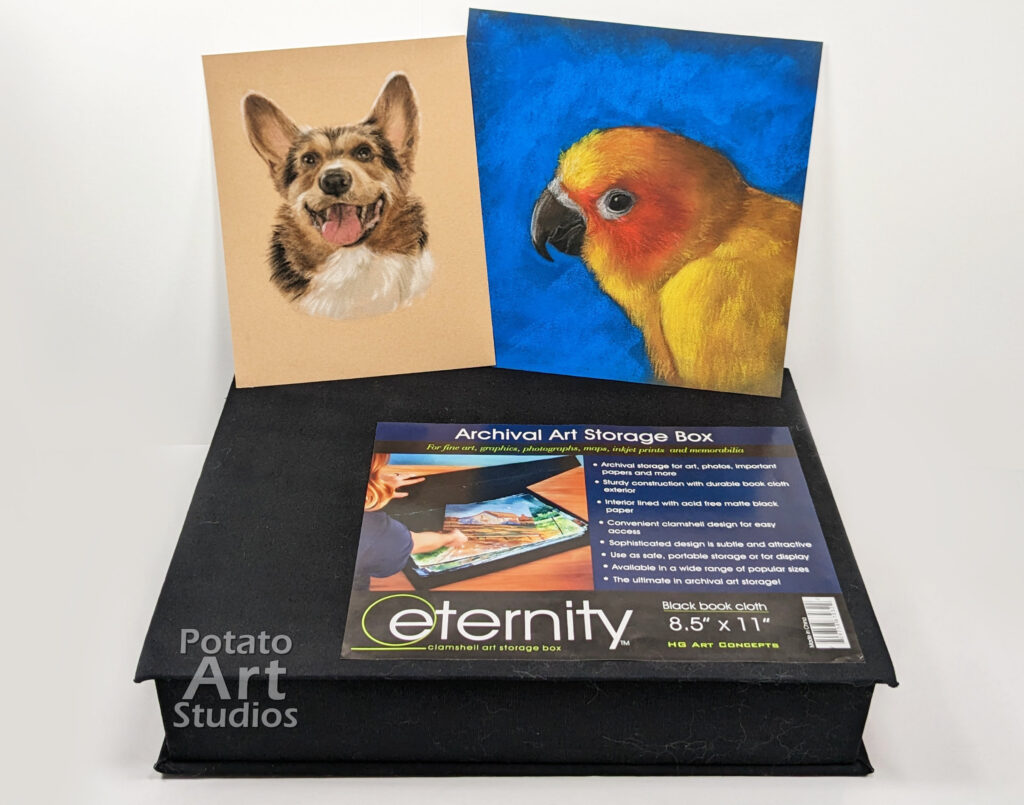 -Lauren