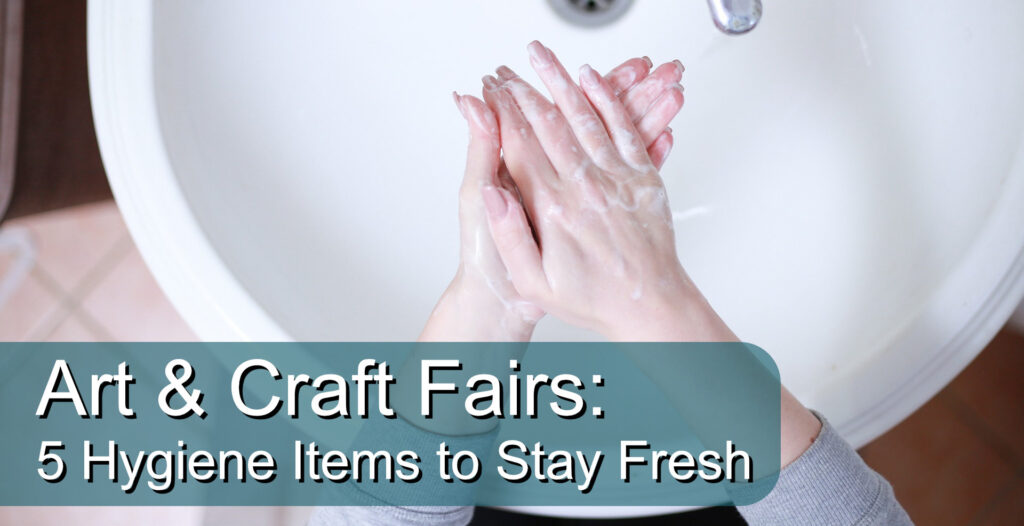 Let's talk about the unpleasant side of things – finding ways to stay fresh and clean throughout 8+ hour shifts working at art festivals and craft fairs. If your next fair is held indoors, you likely won't need all of the items I'm covering here. However, if you have an outdoor event (especially in 90F/32C heat) expect to get hot and sweaty for at least a portion of your day! 
As an Amazon Associate, I earn a small commission from qualifying purchases. Product links may include affiliate links. If you choose to use an affiliate link to shop for art supplies, your support helps keep this site ad-free!
1: Deodorant/Antiperspirant
Deodorant is a must-have item I keep in my toiletry bag. Even if I apply deodorant at 6 am, sometime in the afternoon a second application will happen. Whether you're a spray, roll-on, or solid deodorant person, a travel size will come in handy more often than you may think. I leave mine in my travel kit so I never need to worry about packing it between events.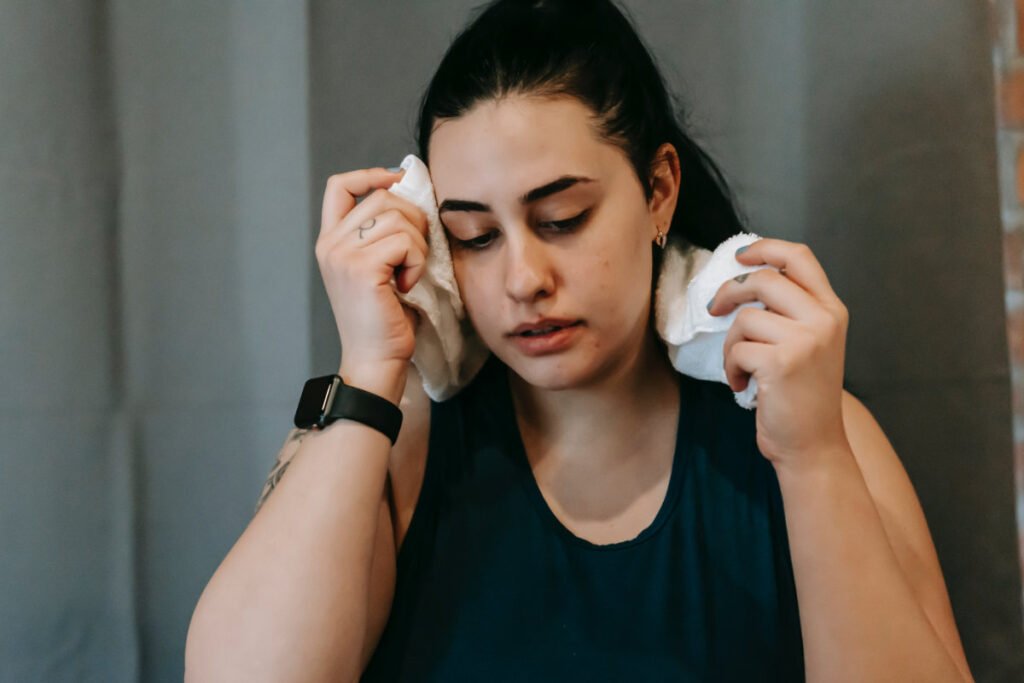 Tip: The color of your shirt may be important if you tend to be a sweaty person. I try to wear lighter colors to avoid dark sweat stains. Light colored fabrics also have the additional perk of concealing deodorant marks.
2: Baby Wipes
They're not just for babies! In outdoor shows, I typically apply sunscreen multiple times throughout the day. Using a few baby wipes will help remove the previous layer of sweat, sunscreen, and grime before I reapply sunscreen.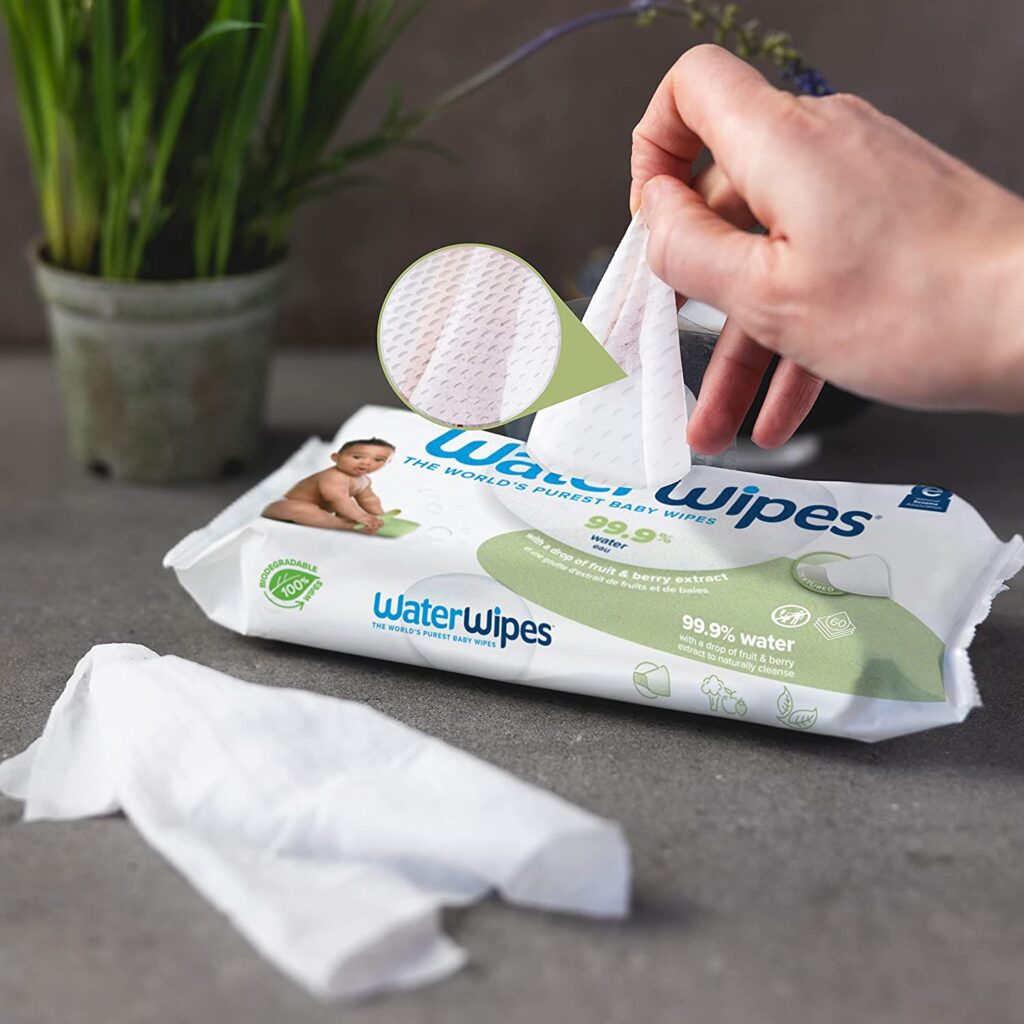 Tip 1: Baby wipes come in many varieties. I prefer to buy ones that are fragrance free and are marketed as "cloth-like" for higher durability. There's nothing worse than picking tiny pieces lint off your body from shedding baby wipes! 

Tip 2: If your skin is sensitive, be sure to try the wipes before your event. You don't want to be breaking out into hives or turning into a tomato in the middle of a busy workday.
3: Sanitizing Wipes & Hand Sanitizer
I prefer to have sanitizing wipes over hand sanitizer because I find wipes more efficient in removing sticky or oily residue (especially after snacking). Many shows this year (2022) also recommend providing hand sanitizer for customers.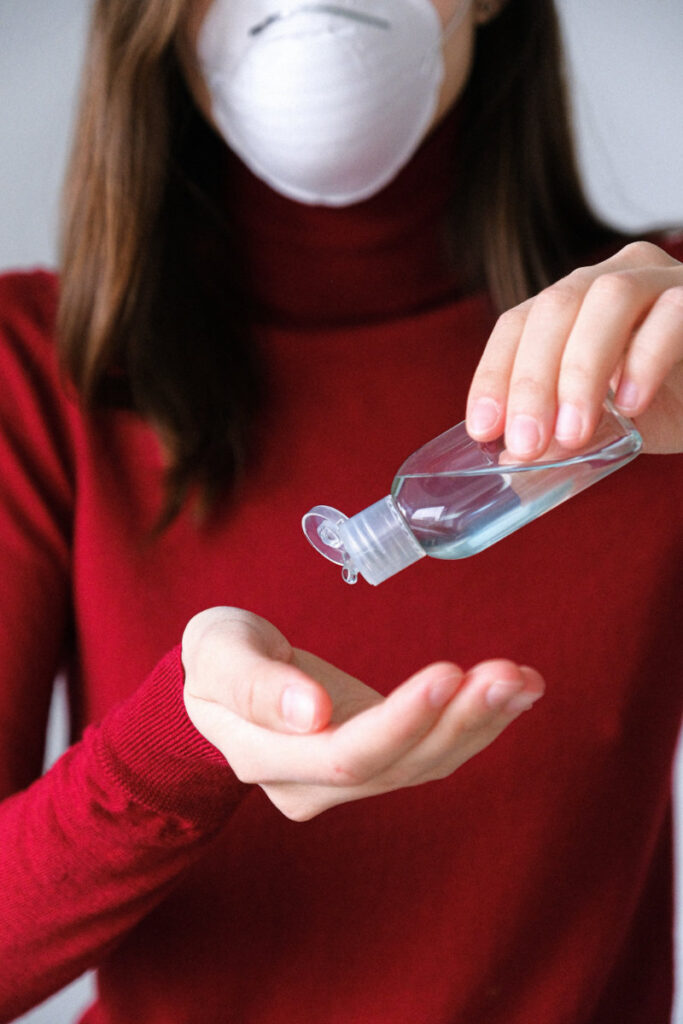 Having a sanitizing gel or wipe also lets you clean off hard surfaces. I have portfolios that are frequently flipped throughout the day. I can quickly disinfect them with just a few wipes. 
Tip: Sanitizing wipes are not the same as baby wipes. Although the wipes may be made out of similar materials, sanitizing wipes are soaked with chemicals that are much harsher and drying on the skin. Sanitizing wipes are not intended for use over large areas of skin and sensitive areas such as the face.
4: A Complete Change of Clothes
A completely new set of clothes can be an instant pick-me-up if your current outfit starts to cling with sweat. For me, a set of clothes includes a shirt, pants, undergarments and socks. If you have an accidental spill or stain, it's not a problem to swap a shirt or pair of pants.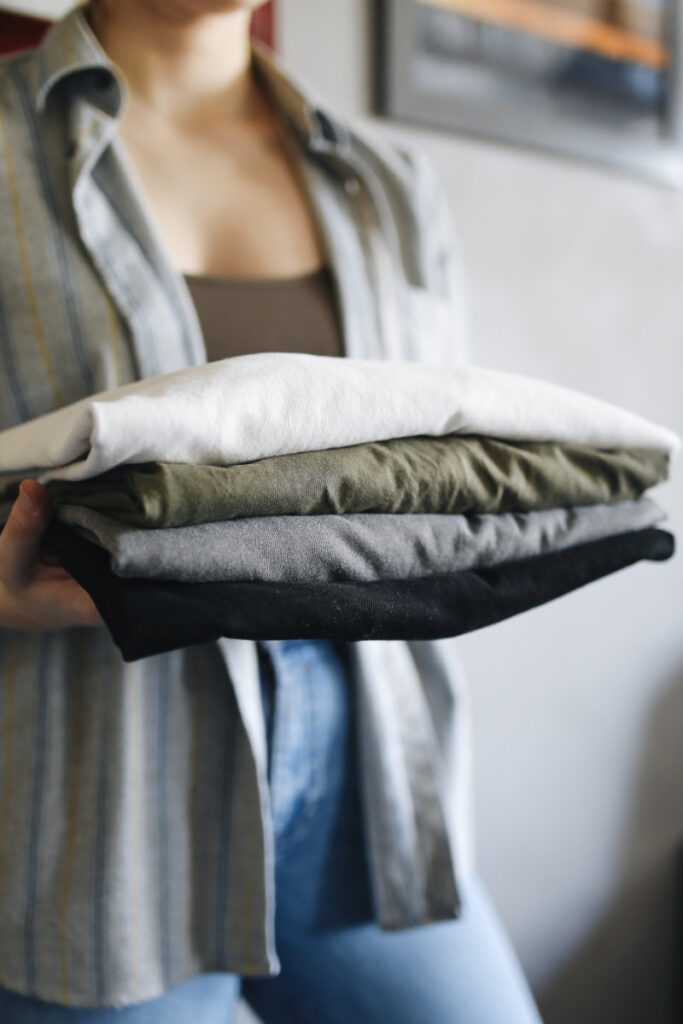 I actually bring two spare sets of clothes because the clothing I wear during the event setup in the morning will always get dirty while climbing ladders and kneeling to assemble my tent. After my booth is ready, I change into my first set of spare clothes. If during the day it gets especially hot, the last set of clothes are used.
Tip: Pack each set of spare clothes in their own bag. The storage bag can also hold the dirty clothes after changing into your new outfit.
5: Disposable Female Urinal
Outdoor events use portable toilets (commonly called Porta-Potties in the U.S.). If you've been to outdoor concerts or carnivals with portable toilets, you know that they get gross unless serviced frequently. 
If you are female, using the bathroom becomes a game of strategy. I'm thinking about writing a separate blog post about what I do to prepare to use the bathroom.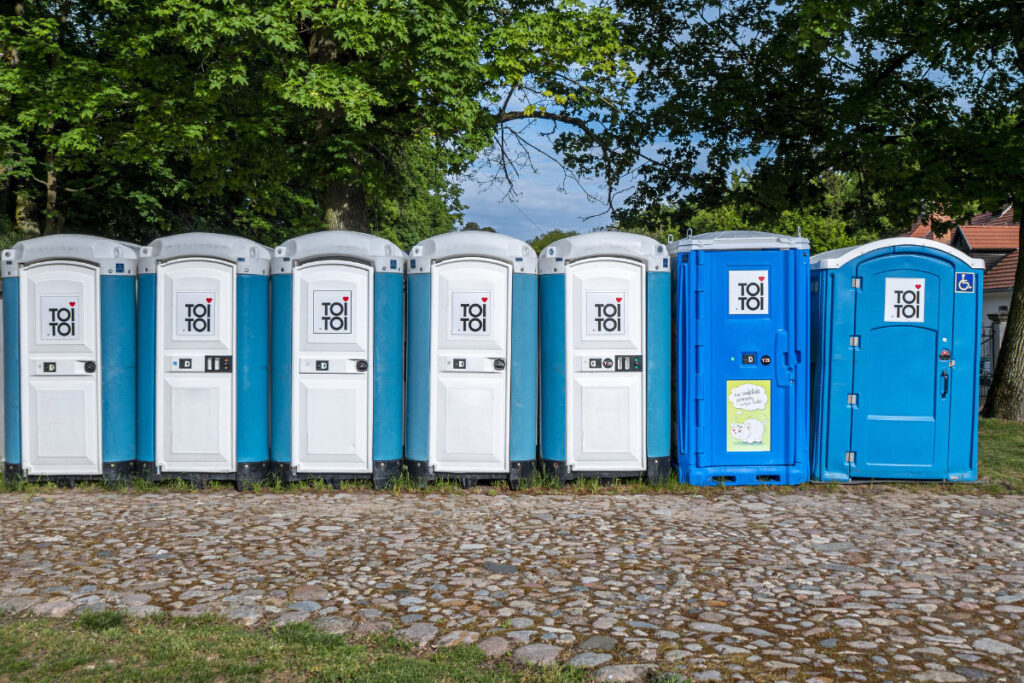 Female urinals are conventionally marketed to the elderly or patients with medical conditions where it's difficult to move to use the bathroom. Female urinals are typically made out of hard plastic. Affordable disposable cardboard versions have become available on the market in the past few years.
I won't get into details on how to use female urinals, but I'll just say that they've saved me a lot of time and hassle on multiple occasions. I pack several disposable units with me to every event.  
---
And those are my top 5 items I always bring with me to art fairs to stay fresh! If you're fortunate to have your next event in cooler weather or in an indoor area with climate control, you likely won't need all 5 items. However, I believe packing an extra set of clothes and deodorant is always a good idea.

Many times when I'm working on an art demonstration, the public wants to get close to see how I work. When you feel and smell clean, your confidence is always higher than if you're worried about body odor.
Have a hygiene item I didn't mention here? Comment below to let other artists know what keeps you going!

-Lauren