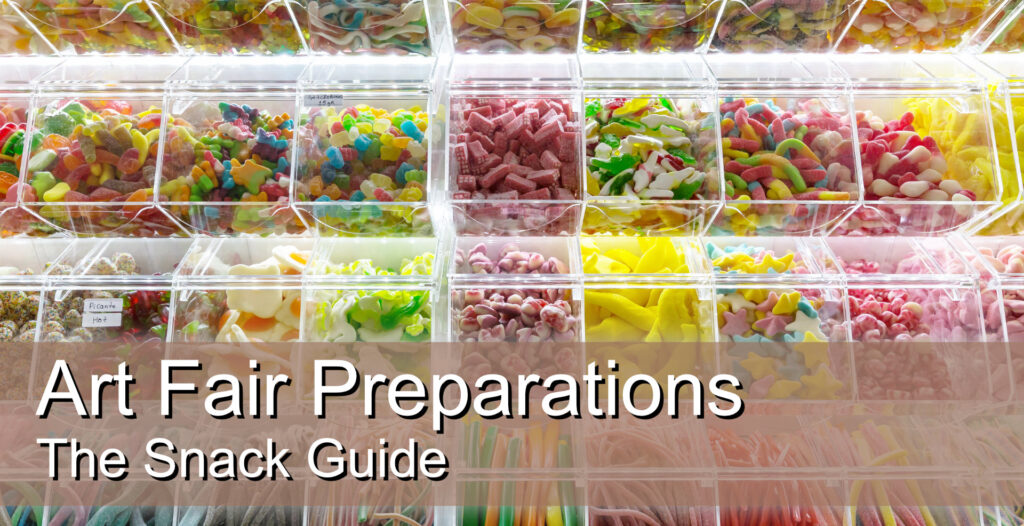 After last weekend's art fair, I thought I'd feature one of my favorite aspects of preparing for an event – buying snacks!
Snacks, munchies, treats, etc. are an understated part of event planning. As much as you no one wants to forget merchandise, tent, and display items as a vendor, a constant energy supply to keep you going throughout a 6 to 12-hour day is an absolute must. Choosing calorie-dense foods that are easy to eat without utensils and plates will be the best option for grabbing a quick bite between talking to customers.
Even if you have a booth buddy (I've outlined in a previous post here) who can deliver you lunch, relying on snacks every hour to recharge will keep you from having sudden spikes and dips in energy. I've outlined my top snack picks plus some bonus items that you might find useful in your next event.

This list also would apply if you enjoy a good hike! If you don't see your favorite snack listed here, be sure to share it in the comments.
As an Amazon Associate, I earn a small commission from qualifying purchases. Product links may include affiliate links. If you choose to use an affiliate link to shop for art supplies, your support helps keep this site ad-free!
Top 8 Snack Recommendations
Bite-sized and easy-to-eat is the way to go. I like to portion my snacks into small zip top bags or buy 'snack' packs. A mix of sweet and savory snacks in my "go-bin" is always in easy reach where I sit.
Sweet Snack 1: Peanut M&Ms
Perfectly portioned and more satisfying than regular M&Ms, I always have a bag of peanut M&Ms in my snack box. They don't melt in the summer heat and are quick to pop in your mouth without using your hands.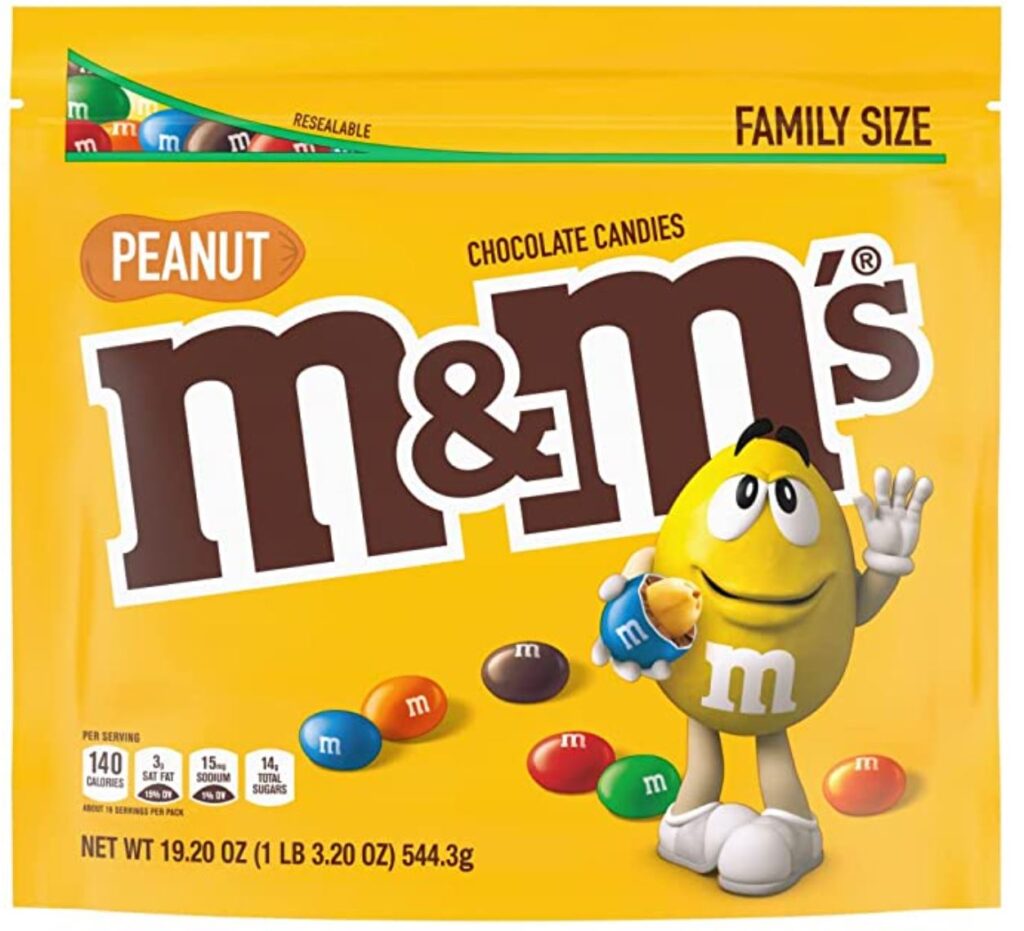 Where to buy:
Sweet Snack 2: Rx Bars
Rx Bars are very filling and have a high protein content. They come in several sweet flavors but I enjoy the peanut butter flavor the most. They store really well and have a long shelf life. Unlike granola bars that can crumble into a hundred pieces, Rx Bars are held together by dates. Rx Bars are a mouthful – so have some water on hand if you're eating one of these!
There are currently over 10 flavors of Rx Bars so you'll find at least one flavor that you'll like.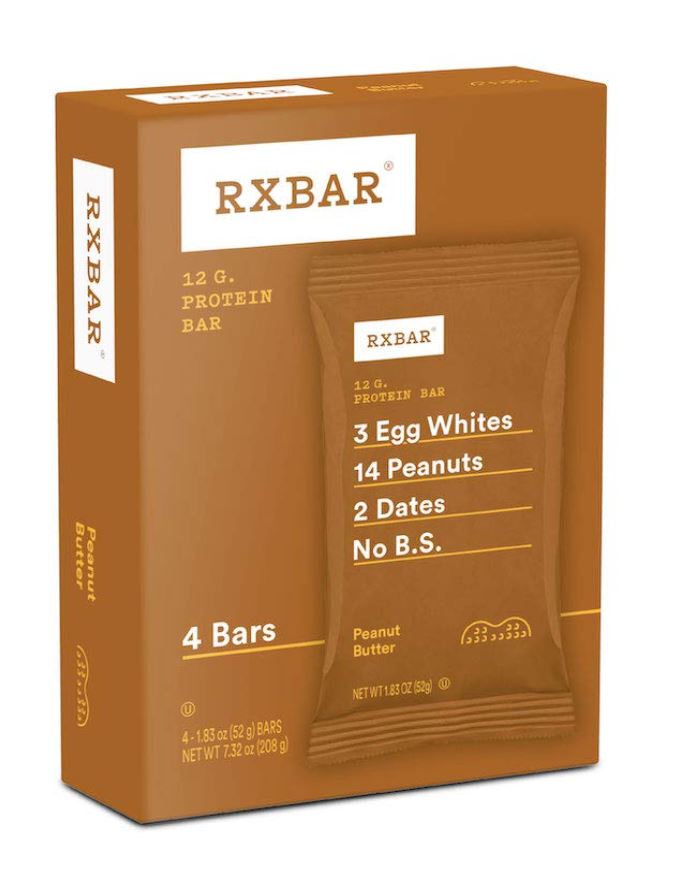 Where to buy:
Sweet Snack 3: Nutter Butter Cookies
As you can tell by my first two picks, I clearly enjoy peanut butter. Nutter Butter Cookies are easily consumed in two bites. Snack packs containing 4 or 6 cookies are usually found at the checkout counter of most grocery stores.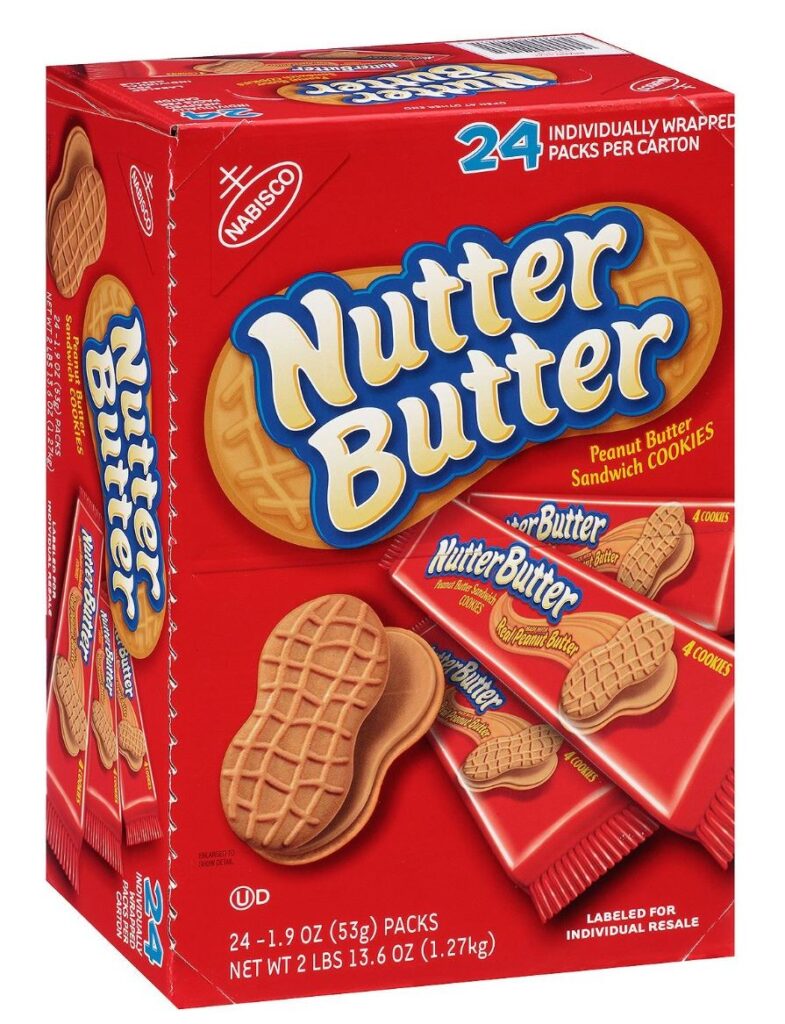 Where to buy:
Sweet Snack 4: Dried Apple Chips
Dried fruit is always a quick energy boost and apple chips are easy to eat. With the health food trend still going strong, most grocery stores will have a few options for dried fruit snacks in the same aisle as chips.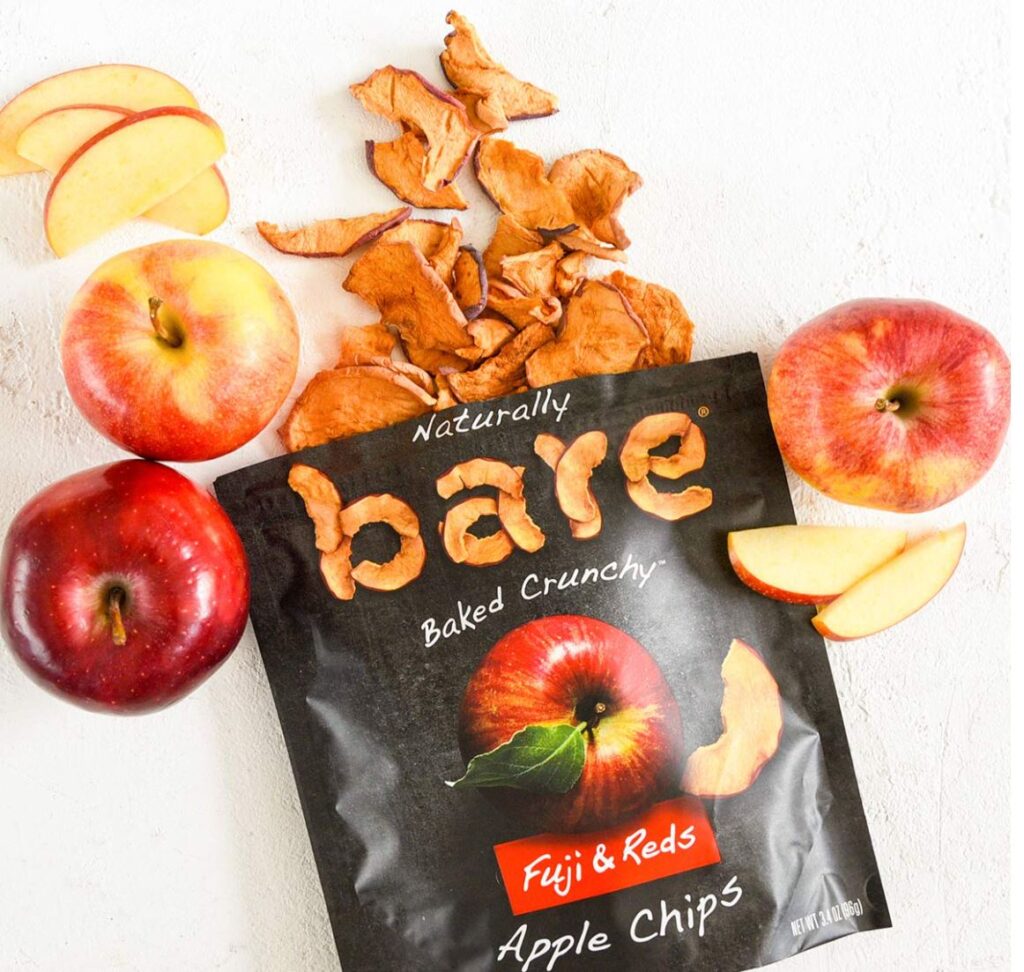 Where to buy:
Savory Snack 1: Epic Nutrition Bars
Beef jerky is probably the first savory snack most people think of, but traditional jerky almost always gets stuck in between my teeth. Jerky is a good snack if you have a booth buddy who can cover you while you step out to floss. But I prefer protein bars because they are easier to eat and are individually wrapped.
Epic bars are vegan and gluten free if you have dietary restrictions. I've enjoyed their bison and venison bars but they also have turkey, lamb, and pork flavors.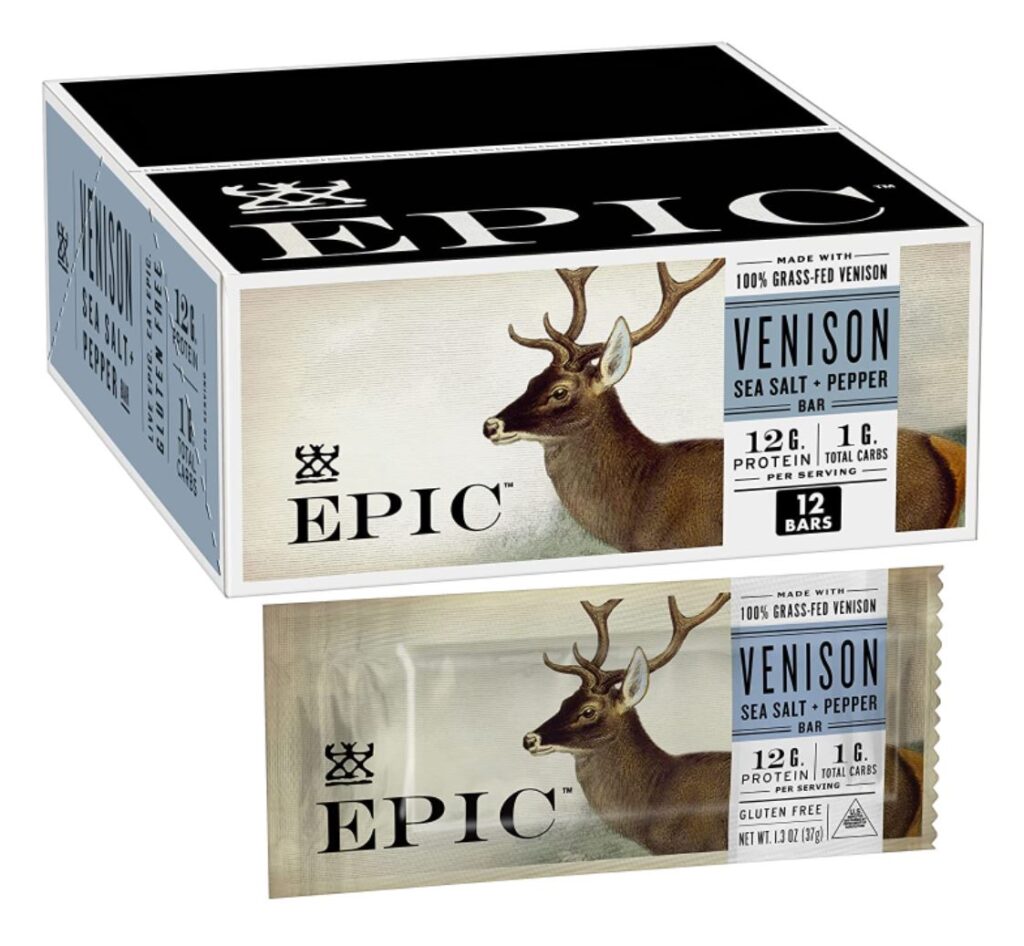 Where to buy:
Savory Snack 2: Peanut Butter Pretzels
This is now peanut option #4 on the list, but I love how convenient peanut butter pretzels are! There are lots of brands that make peanut butter-filled pretzels, and they are sold in 1-ounce bags or 3 pound family-sized containers.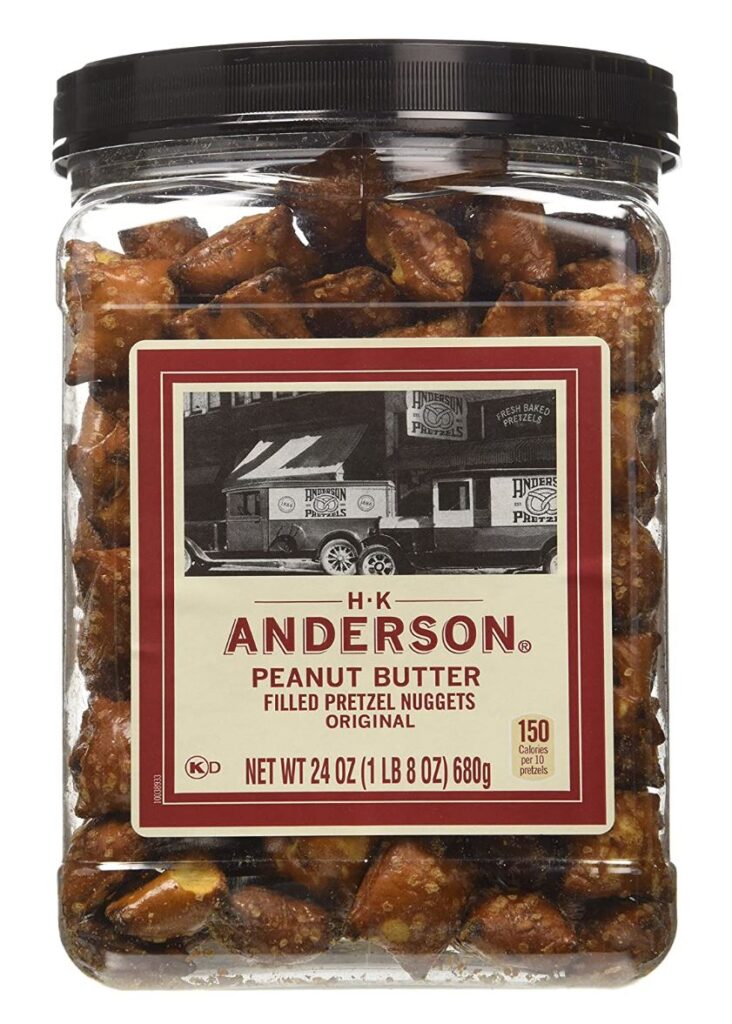 Where to buy:
Savory Snack 3: Pita Chips
Don't get me wrong, I enjoy traditional potato chips, but I find pita chips more filling and less greasy than potato chips. Stacy's is the brand I see most often in grocery stores. They have a regular salted version I usually buy. If you're feeling adventurous, they also make a parmesan-garlic and a cinnamon-sugar variety that sounds intriguing.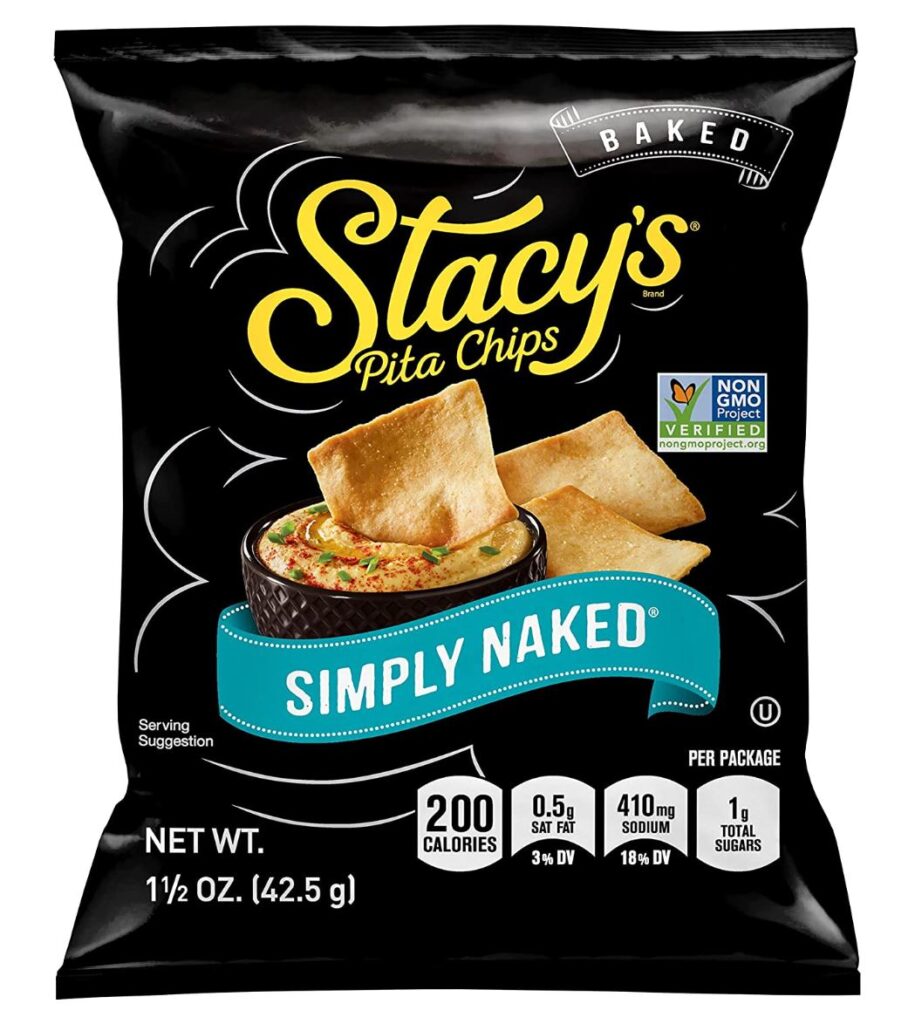 Where to buy:
Savory Snack 4: Roasted & Salted Nuts
I enjoy cashews and Emerald sells small 100 calorie snack packs that are easy to take on the go. Just tear a small corner off the package and you can pour the contents into your mouth without getting your hands oily or salty.
If you prefer almonds or walnuts, they have you covered too!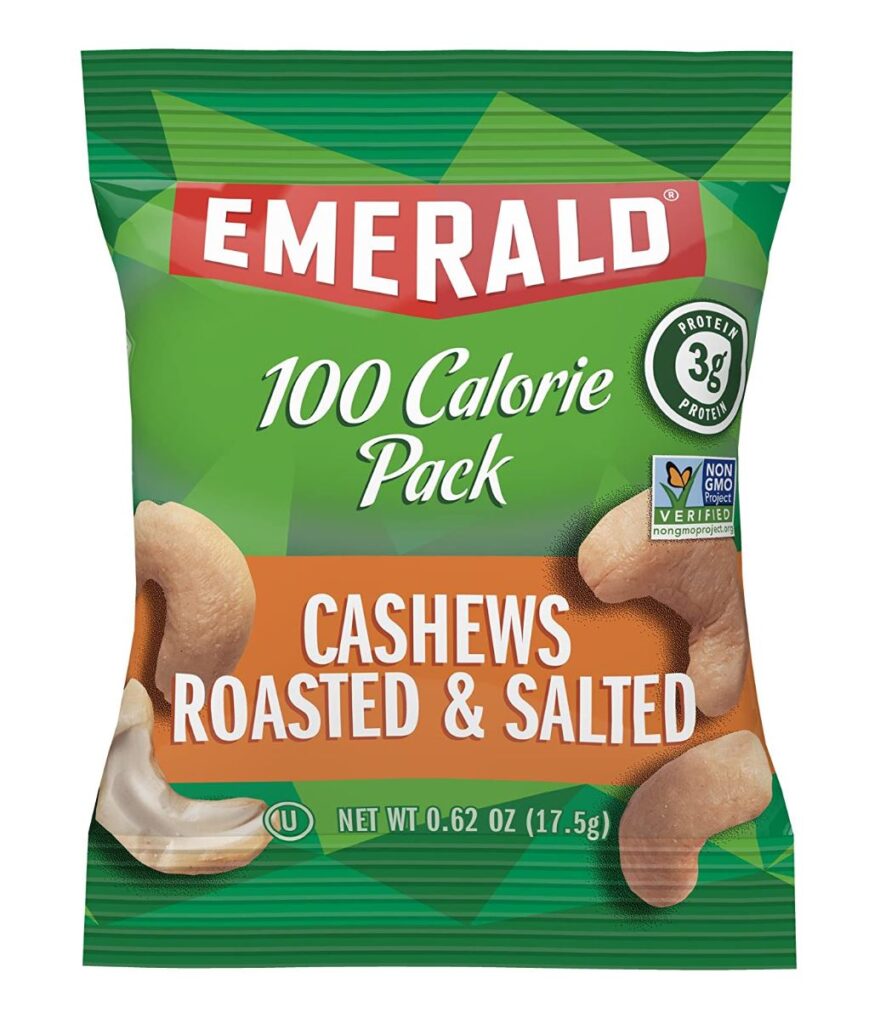 Where to buy:
Bonus Tips
Make a "Go-Box" for Miscellaneous Items
My "go-box" contains all the emergency repair items, tools, and snacks I need for a long weekend outdoors. In addition to my pile of snacks, here are a few items that I always make sure to pack.
Hand sanitizer or wet-wipes
Napkins
Stain remover pen
Chopsticks (to eat oily snacks such as chips)
Binder clips (to close half-eaten snack bags)
Extra assorted zip-top bags in sandwich and gallon sizes
Floss picks
Colgate Wisps (disposable toothbrush)
Garbage bags
Antacids
Test Your Snacks Before Game Day
I don't have a lot of food allergies, but I'm no stranger to an upset stomach. If you're trying a new food item for the first time, don't let it be on a day where you're on your feet for 8+ hours. Make sure that your body can digest all the snacks you bring – this means eating them at least a week ahead of the event. In general, very spicy or oily foods may cause stomach upset. Know your body before you purchase your snacks.
Art Fair Clothing
Lightweight and breathable clothing is always recommended for outdoor events. An apron may not be appropriate for all vendors, but I often wear an apron due to women's pants pockets being inconceivably tiny. The front pockets of my apron hold my phone, square credit card reader, and any snack that I'm currently eating. An apron also protects your clothes from stains if you spill a snack or coffee. It's far easier to change an apron than switch out of a stained shirt.
Staying Hydrated
I recommend planning for the weather extremes when participating in outdoor venues. If the weather calls for 90 degree temperatures, an enclosed tent can easily feel 10 degrees hotter due to limited ventilation. Always bring more water than you think you need. I bring 1 gallon per day for normal outdoor events (65-80 degrees) and 2 gallons per day for summer events (85-100 degrees).
If you're like me and easily succumb to heat stress, pack more salty snacks or sports drinks/electrolyte mixes to help your body stay hydrated. Heat illnesses are very serious and with a busy weekend performing strenuous labor, you may not realize the symptoms of heat stress or heat stroke until it's too late.
As a quick reference, here are all of my recommended snacks and snacking-related items all in one list.
Let me know if you found this post helpful in planning your next event. Share your favorite snacks too!
-Lauren