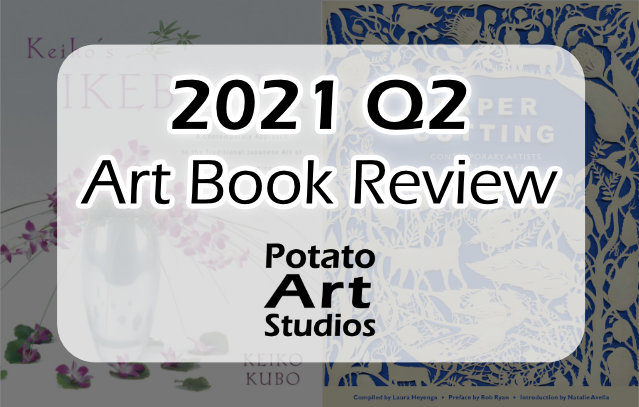 A bit late, but here's the recap of my reading in the second quarter of 2021. If you missed the first quarter's books, you can read it here:
Or if you're interested in my personal art goals for 2021 made all the way back in January, check it out below:
For this quarter, I decided to deliberately choose art books completely different to the previous topics covered in my last book review blog. This quarter's books cover Japanese flower arranging (Ikebana) and paper cutting.
My ratings are based on a traditional scale of 1-5 stars. Books assigned a one star rating I feel are not helpful or useful for most artists. Three star books are average. And five star books are highly recommended.
As an Amazon Associate, I earn a small commission from qualifying purchases. Product links may include affiliate links. If you choose to use an affiliate link to shop for art supplies, your support helps keep this site ad-free!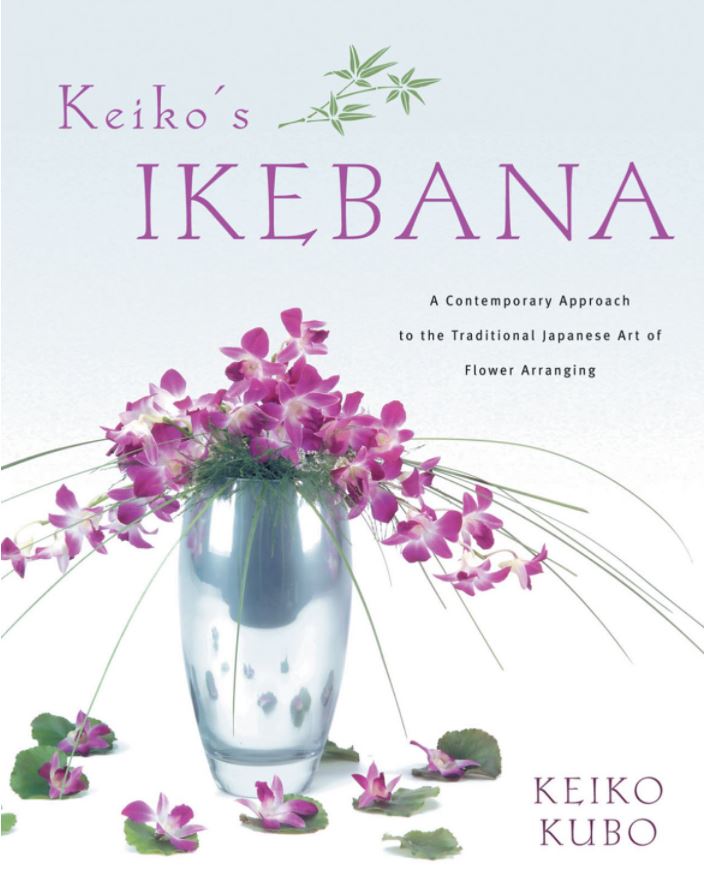 Title: Keiko's Ikebana
Author: Keiko Kubo
Rating: 4 out of 5 stars
Quick review: Introduction to basics of flower arranging with many simple examples.
Where to buy: Amazon MSRP $17.95 USD
In the United States, Ikebana is a rare practice. With my Japanese background, I was familiar with Ikebana and have seen several Ikebana exhibits. Unfortunately,I never took classes or made any arrangements on my own. My grandma owned a few Ikebana supplies, but I don't ever recall seeing her use them. Seeing this book available just scratched an itch I didn't know I had.
Unlike common flower arrangements in grocery stores, Ikebana is heavily focused on composition and creating forms with organic materials. Typical American bouquets contain a dozen or more assorted flowers with some greenery as space filler. Ikebana arrangement can have minimal or no flowers, and utilizes sticks and leaves with just as much importance as flowers.
I thought the emphasis on asymmetry and creating a main focal point were really interesting from the author's perspective. Keiko included over a dozen basic demonstrations using minimal tools and inexpensive materials.
If you're a fan of flowers, I would recommend picking up the book. It's a very fast read and if you do end up picking Ikebana up as a hobby, many of the techniques she covers will give you a great basic set of skills to get started.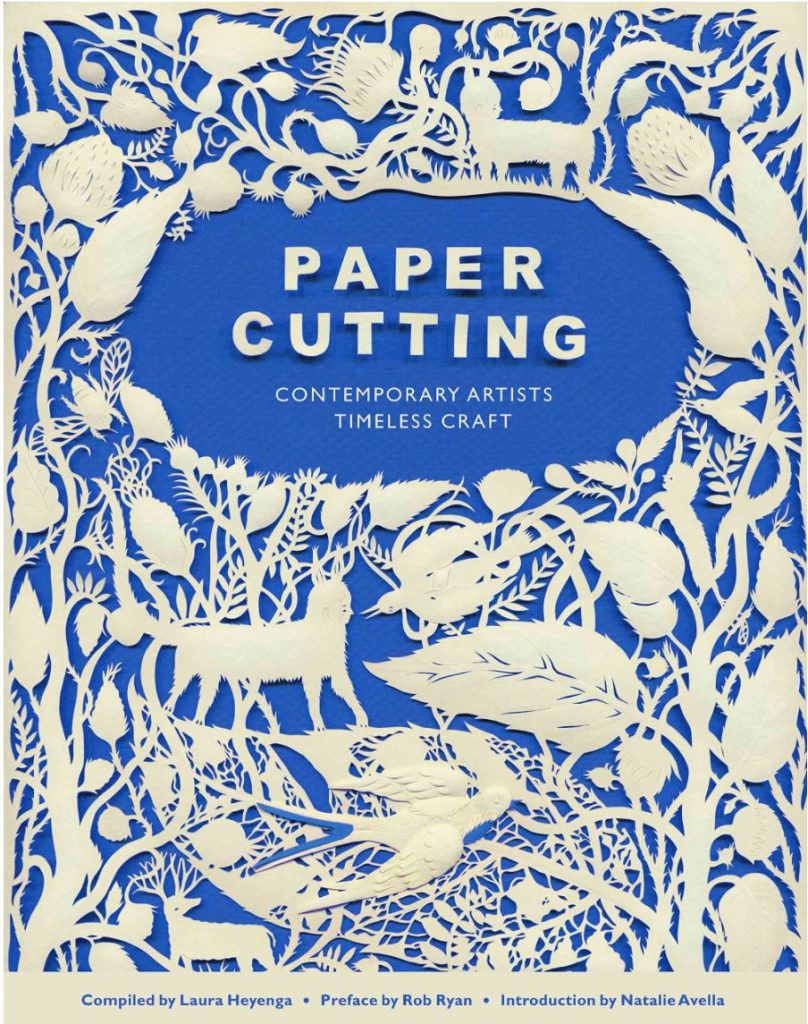 Title: Paper Cutting Book: Contemporary Artists, Timeless Craft
Author: Laura Heyenga
Rating: 3 out of 5 stars (1 star for the writing, 5 stars for the images)
Quick review: A wide range of paper artists and examples of their work
Where to buy: Amazon Digital Kindle Edition MSRP $9.99 USD
The cover was extremely misleading. I thought I was going to read about the history of paper-making and paper-cutting. The vast majority of readers who reviewed this book on Amazon thought it was a how-to guide with patterns to make projects similar to the cover art.
It is neither.
It's a 'coffee table' book that would be nice to have on display, but lacks substance.
In my opinion, this book is poorly formatted. The first half is a haphazard assortment of 20+ artist bios (think 300 word wikipedia-esque biographies). The second half of the book is a beautiful spread of paper craft that varies from traditional to modern uses of paper as art, decoration, 3D museum installations, and wearable clothing.
I read the book cover-to-cover and the best takeaway I had was browsing the art pieces and looking up any artist that piqued my interest. By the end of the book, I was following a handful of artists on Instagram because I liked the subjects or style they worked in.
I believe this book is currently out of print. There are used copies available, but I don't recommend going out of your way to purchase it. If you see this at your local library, it would be a nice casual book to flip through on a weekend.
Bonus Book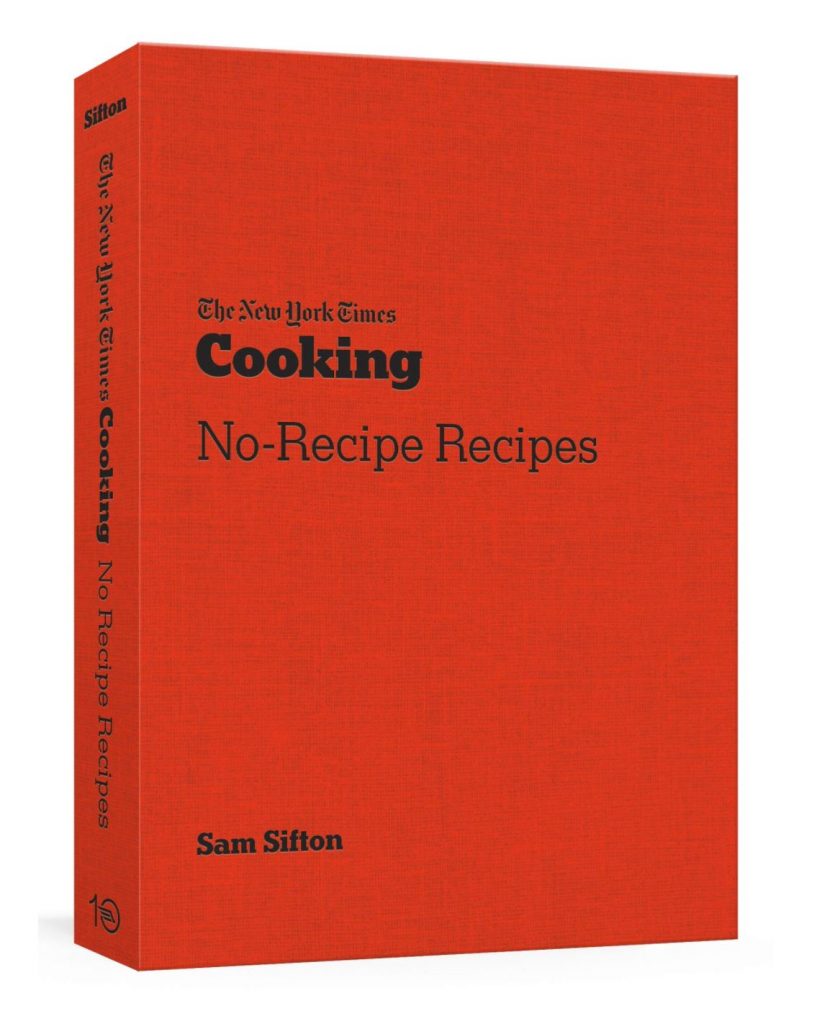 Title: The New York Times Cooking No-Recipe Recipes
Author: Sam Sifton
Rating: 5 out of 5 stars
Quick review: Easy 15-30 minute recipes with little or no measuring!
Where to buy: Amazon MSRP $28.00 USD
I couldn't help but include a cookbook. This doesn't count towards my annual art book goal, but I think anyone who has been cooking more than usual due to quarantine can appreciate a book that embraces casual cooking.
If you've stocked up on canned goods and pasta during the first stay-at-home order last spring, this book can help you use up a lot of the ingredients in the back of your cupboard.
Most of the recipes don't include measurements (cup, tablespoon, quart, etc.) and rely on ratios of ingredients and your personal tastes. It might not be an appealing format for beginners to cooking or chef-level experts. For myself as an average skill level home cook, I liked the variety and combination of ingredients I've never thought to assemble in one dish.
If you've enjoyed an art book recently, share your latest read in the comments.
-Lauren