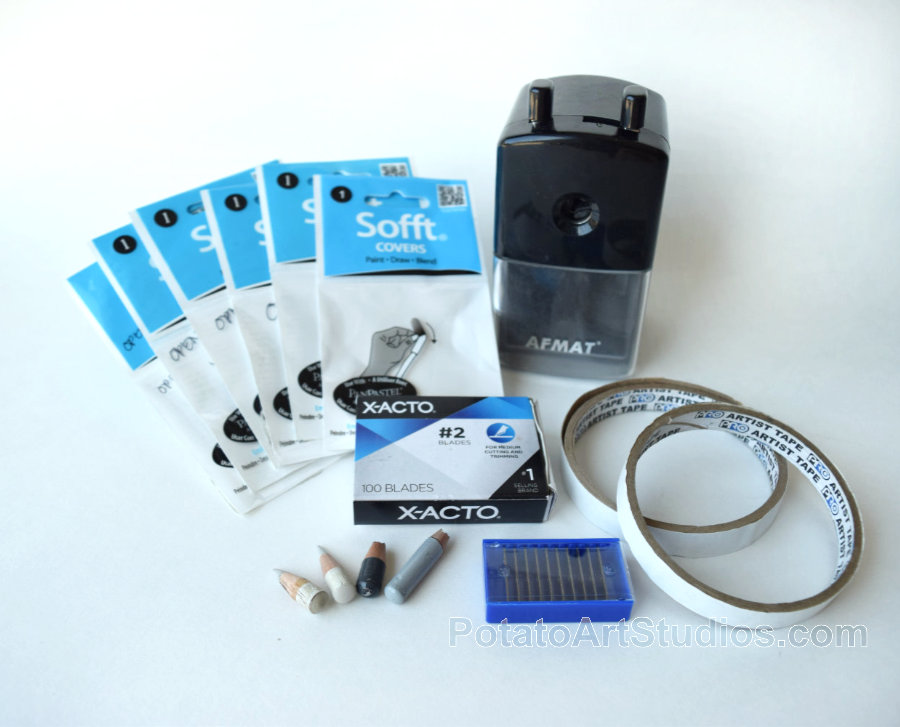 This April marks one year since I first started saving my "art trash." Some artists might find this strange, but I was genuinely interested in learning about how often I would need to replace or repurchase art supplies.
If you follow lifestyle or beauty channels on YouTube, you may already be familiar with the concept of collecting your used items. This specific genre of video has its own name – called "empties." I think showing how much and how often I use up supplies can give insight on what I regularly use when I create art. For the essential supplies that I can't be without, I also make sure that I have a backup (or two)!
As an Amazon Associate, I earn a small commission from qualifying purchases. Product links may include affiliate links. If you choose to use an affiliate link to shop for art supplies, your support helps keep this site ad-free!
Colored and Pastel Pencils
Total pencils used: 4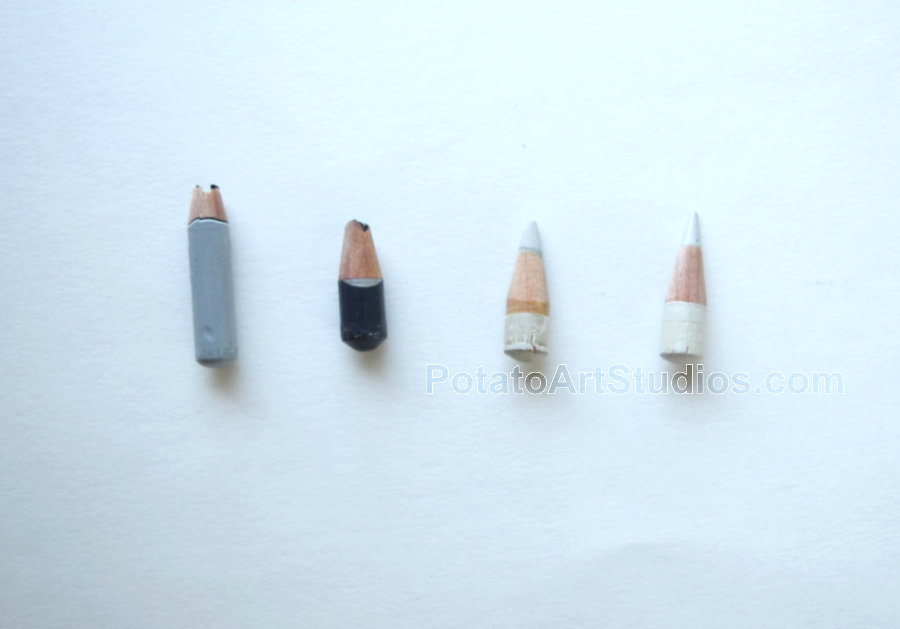 Surprisingly, I used up only a few pencils in a year! I think this has been due to purchasing a few new sets of pencils – so the usage has been spread out across more colors. I currently have over a dozen pencils that are well on their way to being completely used up in the next 3-6 months.
The colors I used up in one year are:
Faber Castell Polychromos (colored pencil): Warm Gray I
Faber Castell PITT (pastel pencil): Warm Gray 1
Derwent (pastel pencil): French Gray Dark
Stabilo CarbOthello (pastel pencil): Black
For more information about the supplies I regularly use, I have two comprehensive supply lists:
As a side note, I should mention that a manual pencil sharpener (such as the Mobius and Ruppert model mentioned in the next item) can sharpen pencils nearly up to the end (approximately 1 inch long). Electric and hand-crank sharpeners require the pencil to be about 3 inches or longer (any shorter and the pencil will be difficult to remove).
Pencil Sharpener Blades
Mobius and Ruppert Replacement Blades Quantity: 11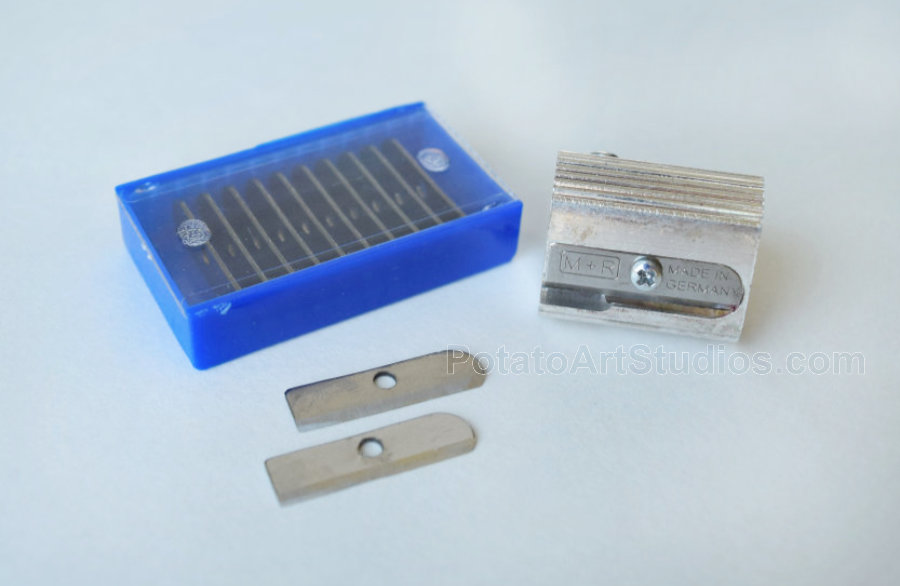 Since I've been working in pastels more frequently, having a reliable pencil sharpener has been extremely important. Pastel pencils easily break if the sharpener is dull. I've been replacing my Mobius and Ruppert Double Hole Brass pencil sharpener blade about every 4-6 weeks. I always have a few blades on hand because the refills can sell out on Amazon.
Where to buy:
To read more about why I recommend this sharpener, I have a dedicated blog post all about it!
Manual Pencil Sharpener
AFMAT 6-11 mm hand-crank sharpener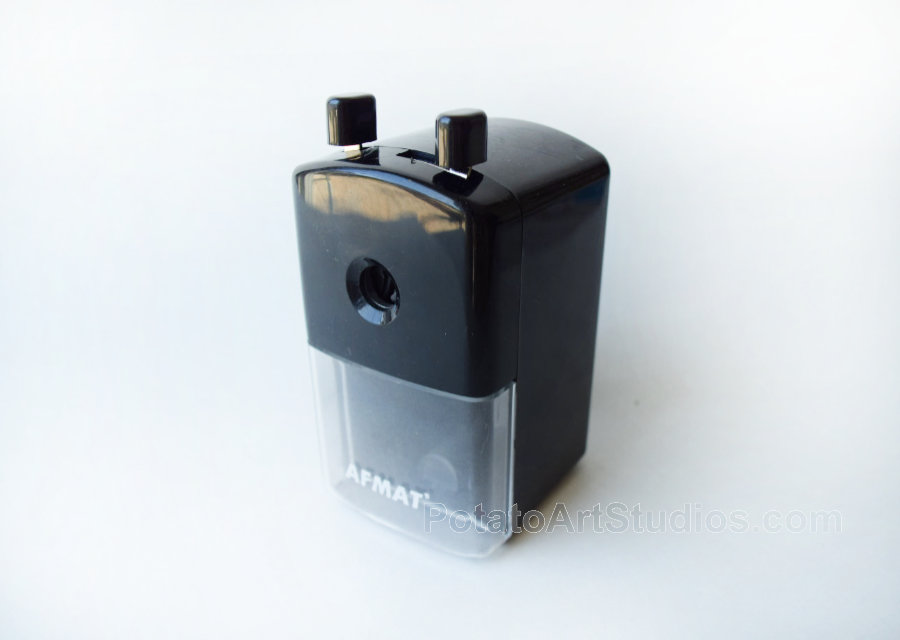 I was extremely saddened when my favorite manual hand-crank sharpener sharpened its last pencil in November 2020. If you've been following me on Instagram (@PotatoArtStudios), you may remember that I was disappointed when I learned that the manufacturer discontinued this model last summer. I had been recommending this sharpener to every artist I knew for well over a year.
This sharpener lasted a solid ten months of regular use. I knew that it was time to retire this sharpener when it began breaking the tips of the pencils more often than it was actually sharpening. I've been on the search for a replacement sharpener, but nothing so far has matched the quality of the AFMAT.
Blending Sponges
SOFFT Tool Blending Knife Replacement Sponges Quantity: 50 (No. 1 shape), 7 (No. 3 shape)
SOFFT tools have been a vital part of all my pastel work. I use these sponges to apply the first layers of pastel on all of my drawings. Instead of blending with my fingers, I'll reach for the Blending Knives.
The lifespan of a Blending Knife sponge depends on how much pressure you use while blending. I can be heavy-handed when it comes to blending. A sponge will last at most 2-3 projects before I wear a hole or tear the sponge. Replacement sponge covers are sold in packs of ten for a few dollars (USD) so they're reasonably priced per sponge.
57 sponges does sound like a lot, but I think it's a fair number. It breaks down to about 5 sponges per month, or 1-3 sponges per drawing.
Where to buy:
Artist Tape
ProArt Artist's Tape (1/2 inch wide, 60 yards per roll) Quantity: 2 Rolls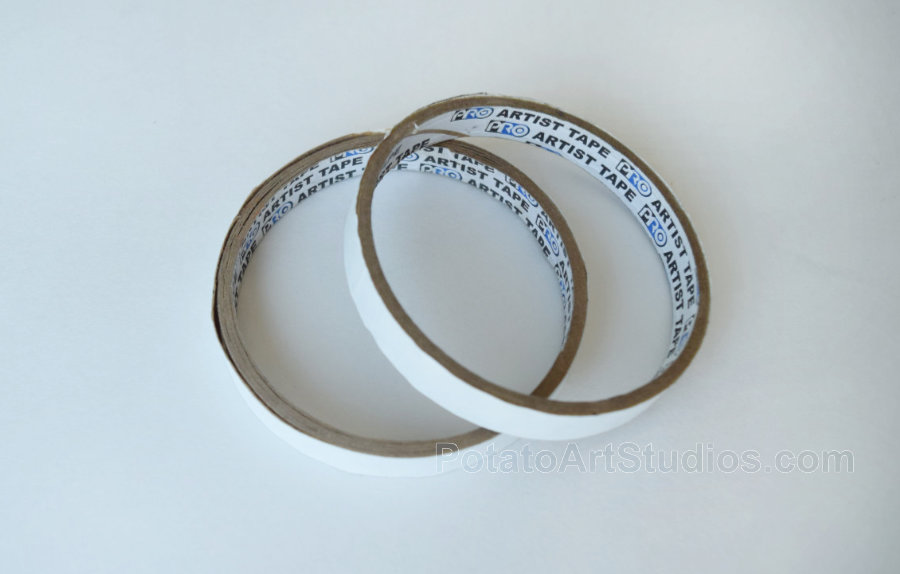 Artist tape has been one of my favorite supplies for several years. I use it to attach my drawings onto my drawing board, arrange pencils for Instagram pictures, and create clean borders on pastel drawings. It's not surprising to use several rolls per year.
Artist Tape is also available in different colors and widths. I recommend using Artist Tape over standard "Blue" Painter's Tape because it has a lower chance of tearing paper during removal. I also always make sure I have a roll as a backup since this is such an important supply!
Where to buy:
X-Acto Blades
Size No. 2 Replacement Blade Quantity: 12 Blades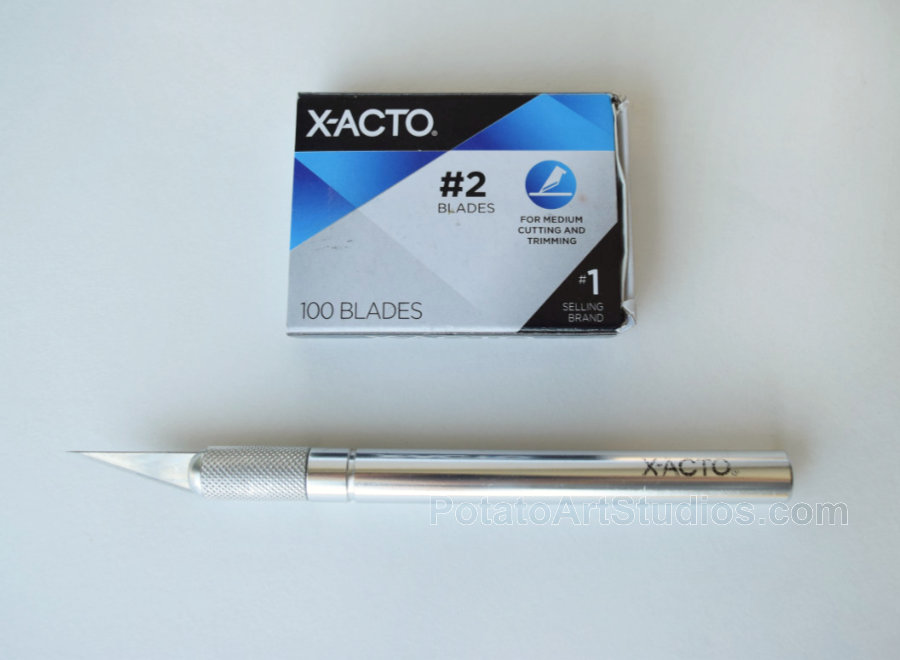 A sharp blade is important for sharpening pencils, but it's also critical for cutting down large sheets of paper and mat board. I used to replace my blade maybe once a year a long, long time ago. Last year I finally gave in and purchased a 100 pack of blades for the No. 2 X-Acto knife handle.
Similar to how a dull sharpener blade can break pencils and lead to waste, a dull craft knife blade can create uneven edges. For commissioned artwork, presentation is an essential part of the packaging. I always make sure that my knife blades are sharp so the edges of my artwork are clean and even.
When it comes to safety, a sharp blade may seem dangerous, but it's actually safer than a dull blade. A sharp blade can cut through most papers within two passes, and most cardstock/cardboard within four. A dull blade can easily be double the amount of effort and has a higher chance of slipping.
Where to buy:
Do you have any art supply or tool you can't be without? Share your art essentials in the comments! I'm curious to hear what supplies other artists consistently use.
-Lauren