I love playing movies in the background while I'm drawing. It keeps me at my desk so I draw longer. But I've also found that there's a balance between background videos that are too engaging (and actually pull my focus away from drawing) and videos that are too boring so I spend time browsing YouTube for different videos.
Your personal way of working will be different from mine. For example, right now as I'm typing this blog, I have only white noise playing. For the life of me, I cannot type while hearing people talking/singing. As with all productivity tips, find what works best for you.
A Soft Murmur (phone app)
A great white noise app. I've owned this app for several years. It's free but you can pay about $3 for additional sounds. I love that you can overlay different sounds like "rain", "waves," and "birds" at different volumes. The sound tracks are pretty lengthy and varied so I've never noticed it repeating. A great additional perk is that it uses very little battery on your phone. There are lots of similar apps available, but this is the one I personally use.
Link: A soft murmur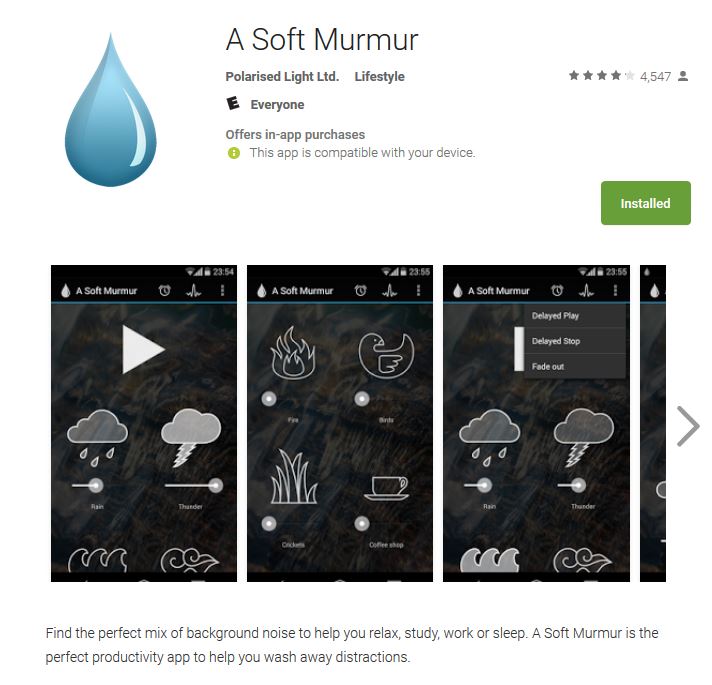 2. Artist interviews – Bobby Chiu's Schoolism series (YouTube)
I accidentally came across Bobby's channel several months ago. He's an accomplished illustrator in his own right, but also uploads weekly hour-long interviews with other artists to YouTube. The questions that he asks tend to repeat, but the answers that his interviewees give are very varied and informative. He interviews concept artists, traditional painters, animators, book illustrators, and comic illustrators so you get a taste of brilliant people across the world that you may not have even heard of before. I find their backgrounds absolutely fascinating and it's very inspiring to see artists succeed in their chosen field.
Link: https://www.youtube.com/user/digitalbobert
3. Will Terry's Illustration Tips (YouTube)
Will is a children's book illustrator for twenty-some years. He has a lot of experience in the traditional illustrator industry working with art directors and art representatives so his pieces of advice are more 'old school' but he's been able to adjust his work offerings to stay relevant. His videos are 30 minutes to an hour long. He's pretty blunt in his opinions and very wordy, so they might not appeal to everyone. I particularly enjoy his videos when he brings on Tyrus Goshay and Mel Milton.
If you're interested in participating in an Artist's Alley at a comic or art convention, he has a really good mini-series on what he's learned over the course of two years at a dozen conventions.
Link: https://www.youtube.com/user/willterryart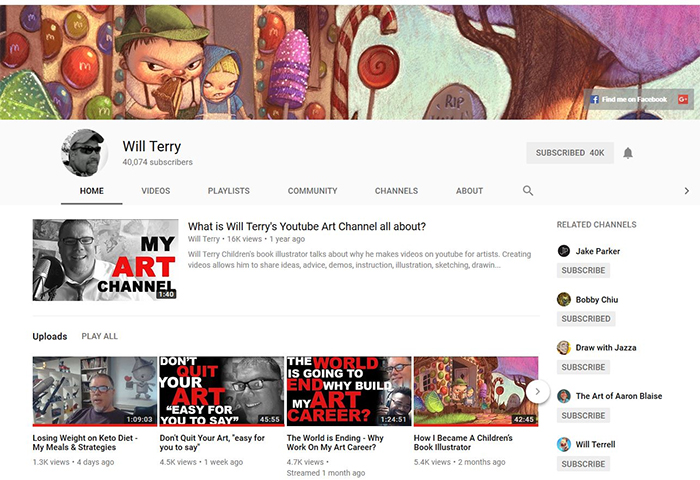 Library CDs!
I bet you totally forgot that your local library is an excellent source for older music. Instead of paying $5 a month for Pandora or $10 a month for Spotify, check out your local library. They probably won't have the most recent Taylor Swift album, but they have the classics and those never go out of style. Plus, most libraries are part of regional sharing programs so if you want a specific album from another library, you can make a request online and it'll be shipped to your local library in a week.
Also, libraries have a really large selection of audio books. I haven't used that feature yet, but I will soon! If you're thinking about subscribing to Audible for $15 a month, check out your library first!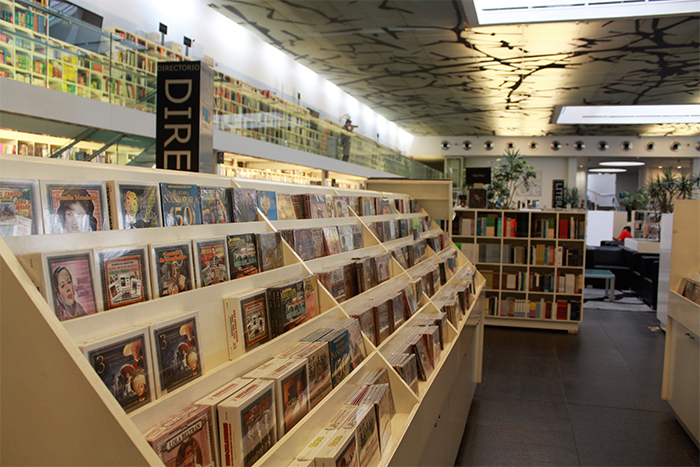 NPR podcasts
NPR or National Public Radio uploads all of their podcasts free on their website. Specifically, I love "Hidden Brain", "Invisibilia" and "Planet Money." The podcasts vary from 30 to 45 minutes and have a short 5-minute commercial break in the middle. They host several dozen other series so I would highly encourage you to click around their site and I'm sure you'll find something you like.
Link: https://www.npr.org/podcasts/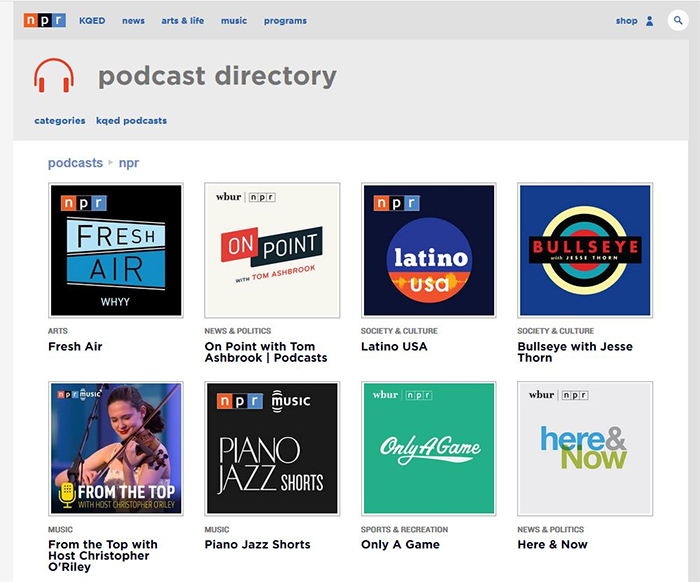 Do you have any favorite YouTube channels that you love to listen to that I haven't mentioned here? Let me know if you've found any of my suggestions useful. -Lauren